Opinion / Columnist
'Ohh! The blue eyed MDC son is not all that shiney'
03 Apr 2019 at 15:04hrs |
Views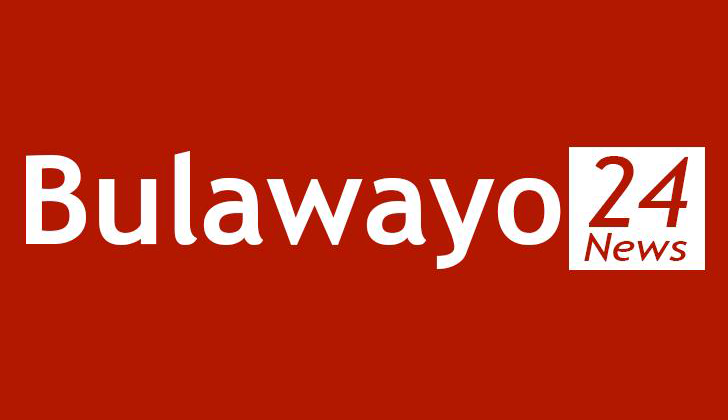 Why he has failed to attract the main stream media is still a mystery. This man is a hypocrite and is good at attaching himself to the presidency yet he has nothing to offer. This dude is non other than Vice president Morgan Komichi.
Morgan Komichi is a schemer par-Excellency. He survives well despite taking political risks. From a nonentity Komichi became a national chair. From there he became a vice president. That is Komichi. In Shona Komichi means a cup. Indeed he is a cup that has been used by all presidents, Tsvangirai and Chamisa included. Rewarded was he. But is he clean? No! This article need to expose him for what he is, a political nicompoop.
Morgan Komichi is a puppet of any leader and believes in the politics of patronage, he is a womanizer, he accepts bribes and demands sexual favour to elevate females to areas of responsibility ,he has no permanent home or province. Such is the cup called Komichi. Can we as responsible machinja anerudo promote him to the vice presidency. No! We want a straightforward leader. A leadership that is from the people, for the people and recognized by the people. Komichi is not that leader.
Morgan Komichi is a dude who has mastered the artistry of puppetry. He can dance to any any tune even a mad puppetier's tune. Once he was Tsvangirai's person today he is Chamisa's dude. He is indeed unpredictable and unstable as a leader. Giving him a higher task of a Vice-Presidency would be tantamount to blessing a cat in the church of rats. Komichi is a survivor. He knows how to navigate from his own messy. Is that the leader that Zimbabwe wants. No!. We need democracy and the rule of law. What Zimbabwe need now is not a cup or Komichi but proper handling of its affairs.
Komichi cannot be a Vice-President. He is great womanizer. A man who deserves National respect and wields so much responsibility cannot do what Komichi has been doing. Komichi has failed the party and we can't let him become one of the Vice-Presidents. During the last elections some candidates were imposed after Komichi had solicited sexual favours. This cost the movement a lot of constituencies because people could not identify themselves with the imposed candidates. Komichi let down the party and as staunch supporters of the Movement we cannot forgive him for his open Zip policy that cost us the outright win against Zanu PF.
The province from which Komichi hails from is not known. He has no permanent home province. At one time he came from Midlands, Masvingo and Harare. Such a man of no fixed abode is dangerous. Komichi identifies with the province that has his current interests at heart. This is not a health situation for our democratic movement.
Komichi throughout his history as a party member has sought the attention of the prevailing leader. Komichi has no principles. He is a bootlicker who thrives through worshipping of leaders that are there at that time. Can we trust the destiny of our citizen's future to such a person. No! The Zimbabwe we want has no place for the likes of Komichi.
Despite having the above shortcomings Komichi has been a great schemer. His ability to stay close to every leader has been laudable. Yesterday it was Tsvangirai and today its Chamisa. He creates situations that would propel his authority and sympathy by party members. A very good piece in mind is his out of sync speech on results. He puts himself in a corner and extricates himself superbly.
In light of the above information on Hon Komichi some of which had been ignored by mainstream media is a clear signal to would be voters that Komichi is unsutaible to lead from the front. We want leaders that can bring MDC positive results come 2023
Source - Marujata Ngomahuru
All articles and letters published on Bulawayo24 have been independently written by members of Bulawayo24's community. The views of users published on Bulawayo24 are therefore their own and do not necessarily represent the views of Bulawayo24. Bulawayo24 editors also reserve the right to edit or delete any and all comments received.