Opinion / Columnist
Way forward on Zimbabwe situation
05 Apr 2019 at 21:34hrs |
Views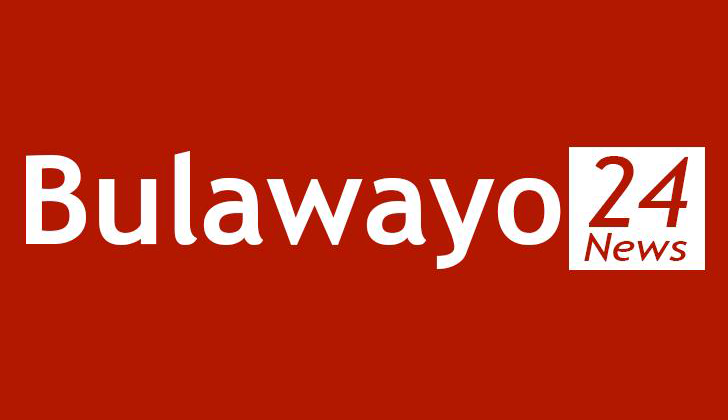 Zimbabwe to go forward we need to adhere to our "Constitution". We need press freedom, freedom of speech, rule of law (all citizens to respect rule of law without political affiliation), transparency, and accountable leadership (where the president is accountable to Parliament). Transparency is the cornerstone in nation-building.
Foreign currency regime is distorted.
As Zimbabweans, we get too intelligent and over complicate a situation for no reason. Many Life solutions are practical, not intellectual. We tried to change currency to securities ie bonds /bearers cheques. The Zimbabwe economy has been inflammatory since 1980. The GDP never grew much post-independence, this has nothing to do with white people, there was simply a stagnation of economic output and now ideas were implemented. Instead of bringing new companies /innovation or GDP stimulus, Zimbabwe went to DRC in 1997 and paid war vets.
For the issue of war vets, they were supposed to be empowerment with life practical skills and assist in starting small scale businesses. It sparked off a hyper-inflationary downturn. The un-holistic approach to land reform sparked another hyper-inflationary downturn. Unlike other countries, Zimbabwe has large scale natural resources e.g to contain inflation. We have an array of natural resources, all of which are capital intensive to mine and are basically commodities, no value chain products. Mercedes Benz opened a plant in Port Elizabeth in SA, after Zimbabwe pulled stunts and the Mercedes plant was designated for Zimbabwe. There is only one reason why investors always wanted Zimbabwe, this is because of very highly skilled labour.
The issue of politics has distorted the economy. The land was taken from whites and is owned by the government and no black person was given a title deed. The land was collateral to get a bank loan was removed and made a communist asset. You basically can't get capital on reformed land because It's simply not yours. Politics is destroying the economy.
There is a reason why people are given title deeds on land so as to raise private capital. The government removed that and it leads to record high inflation to date. Assets that could attract capital (Land) was nationalised. It's like saying we are nationalising banks and companies (be it industry or services) The economy will collapse because 1) government is now a super monopoly 2) government is highly inefficient 3) Socialism breeds the worst forms of corruption.
In Zimbabwe we have made a concoction that only Satan could think, there is no solution anytime soon for as long government believes they can manipulate market economies. The country will eventually regress. Economics is a practical subject, not an intellectual one. You don't dazzle people with clever words to make the economy function. You stimulate it with market conditions, even the staunchest of communist, the Chinese have figured it out, and hence about Huawei being there, the political economy then outright pure economies need delicate balance. No country has nationalised anything and come out the top. It won't start with Zimbabwe.
The Zimbabwe economy collapsed in 2000 and what we have now are after effects (like ripples after an earthquake). We as Zimbabwe people, overly focus on politics but it only constitutes like 30% of the solution. All this Chimurenga, Gukurahundi, Zanu, MDC etc that's 30% of the issue, there is the structural reforms, legal,political and most important economical then politically economy (Ie the ideology to drive the country,then the pure economic issues like the macro and microeconomics,GDP, inflation, employment rate etc and then the implementation and time frame to implement).
The core of economic development is infrastructure development. Zambia took a leaf from former SA former president Thabo Mbeki rule book and they have surpassed Zimbabwe. Zambia is still very far behind especially on civil engineering but they are rapidly catching up on the so-called Zimbabwe infrastructure and as a note of interest, once upon a time Zimbabwe had one of the top 5 infrastructures in Africa that competitive advantage is long gone. Almost 80% of Zimbabweans are intelligent but we miss practically.
The government doesn't need to give anyone money or fuel. It is a policy environment which has become toxic. Like the government, you have no business to run commuter omnibus. In a stable environment, the prices/market will self-regulate. The government is over-regulating instead of creating a conducive environment for business. The situation in Zimbabwe, it is like being caged in a boxing ring fighting a strong man and the rest will be history. The lifestyle is a thorn in the flesh.
Where are we going as a nation? Zimbabweans are we in the same continent as other nations in Africa. Making a living is tough. Why my fellow countrymen? Politicians you are letting us down. Murikugarira basa /Lihlalela umsebenzi. Most of our politicians are using politics as a way of making a living not to represent our people. Our people have been blanketed in political affiliation more than in believing in our country.
Sorry to say this almost 95% of parliamentarians, senators, local government representatives don't deserve to represent us. They are just there for their stomachs and being stooges of their political parties. Our politics lacks the flavour of prosperity but it points self-interest of individuals not nation-building. It is like the volcano is erupting on a daily basis on our economy. The cost of living is unbearable. What is suppose to be done to bring the country economy on its wheels so every son and a daughter of the soil can celebrate being the owners of our beloved motherland? Who should be blamed for the situation we are in today? It is only a game of blaming each other instead of building our country. The situation can't be handled, the masses are suffering. Who is behind our suffering, can be it politics/sanctions/mismanagement? Why are we failing to resolve our issues amicable? Politics has contributed to the country downfall.
Galloping corruption is the main culprit which lead to where we are today in the country. We can pinpoint the Zidera, yes sanctions have its own effects but the main stumbling block is on the mismanagement by some elite who were trusted to head some government platforms and turned them into self money laundering schemes. The mechanics of Economics determine war, peace, boom and burst, prosperity and poverty.The economy is going to start growing when we start realising the importance of agriculture. No region of the world has ever moved to industrialised economy status without a transformation of the agricultural sector.
Agriculture, which contributes 16,2% of the gross domestic product (GDP) of Africa, and gives some form of employment to over 60% of the population, holds the key to accelerated growth, diversification and job creation for African economies. The main goal for govt : to support massive agro-industrial development all across Zimbabwe. When that happens, Zimbabwe will have taken its rightful place as a global powerhouse in food production. It could well also be feeding Africa and the world. At this point, the economic transformation that we are all working for will be complete if we in agriculture. We need agriculturalists who are innovative.
A unique agricultural research station is needed to work with the farmers from all regions to develop strains of crops best suited to our climate, water resources, and soil conditions, and test new techniques from growth. The mining and manufacturing are secondary industries. The primary industry is agriculture.
Political bootlicking has killed the progress of the country as most of the things were centred on political affiliation / whom do you know in government in terms of seniority. I believe land reform doesn't need colour, race and tribe but have to be the son and daughter of the soil. Zimbabwe needs to be innovative and utilise the land. Poverty is an enemy to progress and well being of our citizens.
Few farmers are utilising the land they have for farming. Some are leasing the farms to the same white people they seized those farms and you will see the same people want to be in every sector of the economy. We can't rebuild our country as long greedy people are in charge in all economical platforms of the country. Integrity is the answer to the revival of our economy. We need to work not milking the coffers of the government and not abuse tenderpreneurship concept.
Zimbabwe to progress needs to break the system where some politicians and govt senior officials abuse the office as they award each other the tenders without following procedures and to make things worse majority of them don't deliver if given those tenders. How much government funds have been abused and never been accounted? To my surprise majority, they steal government funds to buy mansions / open off-shore accounts in developed countries but those developed countries come and plunge our resources to continue developing their countries and never partake in social development in our country. Typical Zimbabwean mentality must die and embrace true patriotism.
Failure to change mindset especially our policymakers we will never go anywhere while our neighbouring countries are progressing. We need to break the " I don't care attitude mentality". Some politicians and senior government officials are in control in business and it is hard for some upcoming entrepreneurs to penetrate as the system will frustrate them until they give up. Maybe if we had partaken in the liberation struggle our voices were going to be heard. But God has his plans we were born after which is nature and evolution. To access land it is a bit tricky to many youths who have a passion for farming. It is not about political affiliation but it is about rebuilding Zimbabwe and our future generation.
In Israel technological innovations are, making them impactful in broadening of perspective desert agriculture as one of their country's greatest successes. Agronomists and plant scientists have made incredible progress in understanding what crops need in order to flourish. Now In Zimbabwe, we need to develop a similar understanding of what farmers need in order to flourish. Without such an understanding, even the most revolutionary technologies will likely remain unused by the hundreds of millions of smallholders who grow Zimbabwe's food. Take drip irrigation, the most famous Israeli agricultural technology. Drip irrigation is proven to deliver the dual benefit of increased production and reduced water, fertilizer and herbicide requirements, exactly what so many Zimbabwe farmers need. Zimbabwe is innovative and utilise your land and feed your people.
Enos Denhere is a freelance Journalist, Coach, Strategist, Mentor, And Pastor.Email enosdenhere@gmail.com /rebuildafrica1@gmail.com Call/app +263773894975
Source - Enos Denhere
All articles and letters published on Bulawayo24 have been independently written by members of Bulawayo24's community. The views of users published on Bulawayo24 are therefore their own and do not necessarily represent the views of Bulawayo24. Bulawayo24 editors also reserve the right to edit or delete any and all comments received.