Opinion / Columnist
Of Wilfred Mugeyi, Boateng and MDC
07 Apr 2019 at 08:31hrs |
Views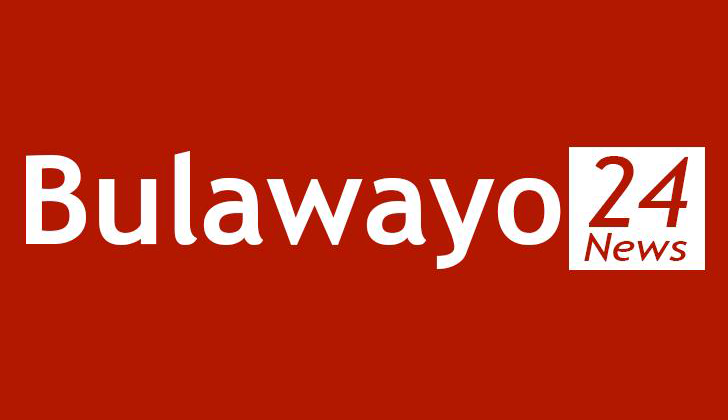 Up until May 6 2015, arguably the most embarrassing episode in world football history was that last-gasp miss by Wilfred Mugeyi on January 25 2004 at Zimbabwe's first appearance at the African Cup of Nations (Afcon) finals in Tunisia.
Not only did it immortalise the scantily talented dread-locked chap in the Hall of Infamy, but it also moved some disappointed fanatical yobs to pelt his family home with a hail of stones.
Bishop Lazi would have sworn that it only takes the most outlandish of Mexican pointy boots to hit a goal-bound shot from about 10-centimetres out only for it to somehow miraculously zoom over the bar, leaving the goalkeeper in a stupefied state of bafflement and wonder.
That feat takes a weird and twisted sort of talent.
Well, Mugeyi being Mugeyi, you wouldn't expect anything different — the dude was unfailingly a serial villain.
But this all changed on that fine evening on May 6 2015 when the human scaffolding of Bayern Munich defender Jerome Boateng came crashing down after his mechanical frame failed to keep up with the slaloming run and magical feet of that scandalously talented football wizard called Lionel Messi.
After a taxing day of pastoral work, Bishop Lazi was chillaxing for the match with his fellow 81-year-old colleague, Bishop Taps, who obstinately believes that George Shaya — the former Dynamos maestro — was the best thing to happen to world football — yes, world football.
If only circumstances were different, Bishop Taps says, Shaya would have been up there with his contemporaries such as Gerd Muller, Johan Cruyff, Franz Beckenbauer and Kevin Keegan.
But nothing ever prepared him for that Boateng moment.
There is something surreal about how tall men fall.
It's almost as if they fall in digital frames; in slow motion.
And when they eventually hit the turf, the thud always seems exaggerated.
The whole episode was hilarious to Bishop Taps: the old-timer let rip an explosion of near-fatal guffawing laughter as he almost swallowed his dentures, only to violently spit them out.
This is the challenge when competing against supremely talented or well-organised beings.
You never know whether they will nutmeg you, sell you a shimmy, do the run-around or use the flummoxing step-overs.
Either way, they will run rings around you.
A Hearty Laugh
The Boateng syndrome affects the MDC, including its iteration (the MDC-Alliance), before every election.
Quite clearly, they come out of every plebiscite more befuddled than the last one.
Forgive Bishop Lazi for the language, but the opposition party's knickers are currently in a twist, especially after the humbling defeat in Cowdray Park (ward 28), Bulawayo — its fortress — a fortnight ago week.
The Bishop wouldn't mind being a fly on the wall at their post-mortem meetings, which, I suppose, should be religiously routine considering the regularity and magnitude of their electoral defeats.
Who would want to miss "nuggets of wisdom" from Chamisa's nosy spokesperson "Dr" Nkululeko Sibanda, or, better still, Chalton Hwende's "towering intellect"?
Oh, wait! You add a scatterbrain such as Jacob Mafume and the rhyming Chamisa and you have quite an interesting meeting right there. Kikikiki.
Just to give you a sample of what must be the quality of those inquisitions, I will simply reproduce what Chamisa's spokesperson told social media about the Cowdray Park calamity.
"Look, we blinked and the rigging took advantage. This is primarily because the president (read Nelson Chamisa) focussed on the Cyclone and humanitarian situation. Be rest assured, president will look into this," he said.
Argh! Yah! Iwe neni tine basa sure.
For the avoidance of doubt, dear reader, focussing on the cyclone, in MDC's parlance, means a photo on a donkey-drawn scotch cart at Birchenough Bridge, which is exactly 111-kilometres from Rusitu, where a gargantuan human catastrophe was unfolding.
It also means shovelling teaspoon-sized debris from a barely scathed road in order to accentuate the pretence of doing something useful.
Well, the white man has an apt word to describe this charade; he calls it boondoggle — which means work of little or no value done merely to look busy.
But, hey, once in a while, particularly in moments of tragedy, we really can do with some moments of comic relief.
And again, the white man calls this tragi-comedy.
Bishop's Vision
Since last year's electoral defeat, the MDC has been spinning so much yarn that they risk being fatally entangled in it.
In their political estimation, they think that sustaining the myth of rigging or chicanery would add gravitas to their future electoral prospects.
Obviously, self-delusion and contrived myths usually lead to wrong diagnosis and fatal prescriptions.
Luke 14:28-34 counsels that: "Suppose one of you wants to build a tower. Won't you first sit down and estimate the cost to see if you have enough money to complete it? For if you lay the foundation and are not able to finish it, everyone who sees it will ridicule you, saying, 'This person began to build and wasn't able to finish.'
"Or suppose a king is about to go to war against another king. Won't he first sit down and consider whether he is able with ten thousand men to oppose the one coming against him with twenty thousand? If he is not able, he will send a delegation while the other is still a long way off and will ask for terms of peace."
Proverbs 15:22 is also emphatic.
It says "plans fail for lack of counsel, but with many advisers they succeed".
And our people say a fly that doesn't have an advisor will follow the corpse into the grave.
Well, since the MDC are so desperate for political office that they would rather have the next election as soon as yesterday, Bishop Lazi will give them advise, and for free — please, get real!
The 2023 election might be the most daunting you will face in your lifetime.
Maybe by now you should have noticed the massive and unrelenting roadworks in the countryside, where some communities are seeing tarred roads in their backyards for the first time since independence.
Maybe by now you should have seen the horizon-less pieces of land that are being opened up for agricultural production, including the dams that are being primed for irrigation projects.
Also, maybe by now you should have seen the multiple reform legislation that is set to reset the country's governance architecture and culture.
Well, if you don't see these things and more, then you are beyond salvation.
There are a lot of pieces that are being moved imperceptibly from every corner imaginable.
You see, it's like an inchoate giant jigsaw puzzle that only becomes apparent when the final pieces are put together.
Of course, it is always taxing, but doable.
And the momentum is expected to be continue.
The MDC should do what they should have done after the demise of Tsvangirai on Valentines' Day last year, which is to reinvent the party into a thoroughly Zimbabwean outfit that is tethered on the national interest.
It should also pivot its structure on ordinary Zimbabweans rather than depend on foreign powers for political capital.
Its overly contrarian brand of politics — where upending the current Government at all costs at the expense of nation-building has become a fetish — can only lead it to perdition.
But with over 1 500 days to the next election, there is still time for them to change tack.
If they don't, it will definitely be another embarrassing Boateng moment.
Bishop out!
Source - sundaymail
All articles and letters published on Bulawayo24 have been independently written by members of Bulawayo24's community. The views of users published on Bulawayo24 are therefore their own and do not necessarily represent the views of Bulawayo24. Bulawayo24 editors also reserve the right to edit or delete any and all comments received.