Opinion / Columnist
Good policies will boost the solar energy and minerals business in Africa
08 Apr 2019 at 15:02hrs |
Views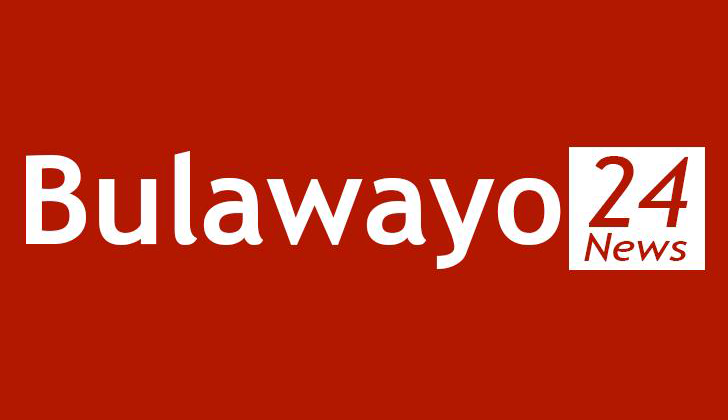 In 2009, the Democratic Republic of the Congo (DRC) had an estimated $24 trillion in untapped mineral deposits, including the world's largest reserves of coltan and significant quantities of the world's cobalt. The United States Geological Survey estimates that the DRC has 1 million tons of lithium resources. The mineral industry of Africa is the largest mineral industries in the world. Africa is the second largest continent, with 30 million km² of land, which implies large quantities of resources. For many African countries, mineral exploration and production constitute significant parts of their economies and remain keys to economic growth. Africa is richly endowed with mineral reserves and ranks first or second in quantity of world reserves of bauxite, cobalt, industrial diamond, phosphate rock, platinum-group metals (PGM), vermiculite, and zirconium Gold mining is Africa's main mining resource. Africa has the world's richest concentration of minerals and gems.
The minerals endowment in Africa is the major attraction of investors. Africa has plenty of sunshine which will boost the Solar energy projects proposals. Renewable is energy that is generated from natural processes that are continuously replenished. This includes sunlight, geothermal heat, wind, tides, water, and various forms of biomass.
This energy cannot be exhausted and is constantly renewed. The primary advantage of renewable energy is that fewer potentially harmful emissions are released into the atmosphere. Although fossil fuels are used to create products that allow for this power to be produced, most forms of renewable energy can become carbon neutral in 5 years or less. Research into renewable, non-polluting energy sources is advancing at such a fast pace, it's hard to keep track of the many types of green energy that are now in development. Green energy, however, utilizes energy sources that are readily available all over the world, including in rural and remote areas that don't otherwise have access to electricity. Advances in renewable energy technologies have lowered the cost of solar panels, wind turbines and other sources of green energy, placing the ability to produce electricity in the hands of the people rather than those of oil, gas, coal and utility companies.
Most African countries have abundant renewable energy resources, including solar energy, wind power, geothermal energy, and biomass, as well as the ability to manufacture the relatively labour-intensive systems that harness these. By developing such energy sources African countries can reduce their dependence on oil and natural gas, creating energy portfolios that are less vulnerable to price rises. In many circumstances, these investments can be less expensive than fossil fuel energy systems. Enough sunlight comes down on our planet every day that if we could harvest it with solar panels and other forms of collection, we could power everything for an entire year. Because wind is created by the warmth of the sun, it is also virtually limitless.
From dams that provide hydropower to solar strips that are strong enough to handle the weight of a vehicle and can be turned into roads, we have numerous methods of creating power through the collection of renewable energy. By developing renewable energy resources, countries can work toward energy independence with a diversified portfolio of energy to access. Although these resources take time to develop, it should be remembered that the current fossil fuel infrastructure has more than a century of development behind it. When renewables are creating energy, the power produced is stable and usable, just like any other form of "traditional" power. It is a dependable resource when infrastructure is available to support it. Jobs are created within the sector as well, creating stability within local economic sectors at the same time. The power created can be distributed through existing grids, which can limit installation costs for some communities. Coal must be mined and refined to make it useful. Natural gas must be released and transported. Fossil fuel is created from natural resources, whereas renewable energies are created thanks to the use of technology. For this reason, the pricing of renewable energies will continue to go down as improvements in technology occur. Off‐grid renewable technologies provide a sustainable and cost‐effective alternative to the diesel generators that would be otherwise be deployed in such areas. Renewable technologies can also help to displace other unsustainable energy sources.
The combination of plenty of sunshine and mineral resources creates a milestone of prosperity if Africa is ready to be an economic giant in the world. All this comes from willingness in engaging with others in a holistic way and know that we are now in one global village. Open door policy for investors so they can plant their money in the sunshine (renewable energy projects) and minerals. Africa needs to engage in the socio-economical political willingness and fight corruption. The African governments have to adopt developmental economic policies which will place the African economy on a production-lead growth trajectory in order to tackle the continent's developmental challenges of unemployment, inequality and poverty. A particular focus is to ensure greater local processing of Africa's abundant natural resources. Africa is host to considerable mineral reserves of strategic significance to the global economy, with an estimated in-situ value of trillions of USA dollars making the continent wealthiest mining jurisdiction.
Africa can be defined as an economy with low levels of beatification, in most of its minerals are exported as ores or semi-finished minerals rather than high value intermediate to finished products. The value addition to raw minerals is aiming at providing a strategic focus for Africa's minerals industry in of developing mineral chains and facilitating the expansion of beatification initiatives in the country, up to the last stages of the value chain. In economics, the difference between the sale price and the production cost of a product is the value added per unit. Summing value added per unit overall units sold is total value added. Total value added is equivalent to Revenue less Outside Purchases (of materials and services). Value Added is a higher portion of Revenue for integrated companies, e.g., manufacturing companies, and a lower portion of Revenue for less integrated companies, e.g., retail companies.
--------
Enos Denhere is a freelance Journalist and Entrepreneur. He is looking for investors/funding companies interested to invest in mining and solar energy in Zimbabwe and Africa. Enos is looking for media platforms who are looking for a freelance journalist as your correspondent in Zimbabwe and Africa. The Mining and Energy manufacturing companies, Enos is ready to be your Sales Advisory in Zimbabwe and Africa. Email enosdenhere@gmail.com App 00263773894975.
Source - Enos Denhere
All articles and letters published on Bulawayo24 have been independently written by members of Bulawayo24's community. The views of users published on Bulawayo24 are therefore their own and do not necessarily represent the views of Bulawayo24. Bulawayo24 editors also reserve the right to edit or delete any and all comments received.