Opinion / Columnist
Thanks to modern day Muzorewas giving credibility to illegitimate Mnangagwa - Zanu-PF ichatonga! Igotonga!
09 Apr 2019 at 09:06hrs |
Views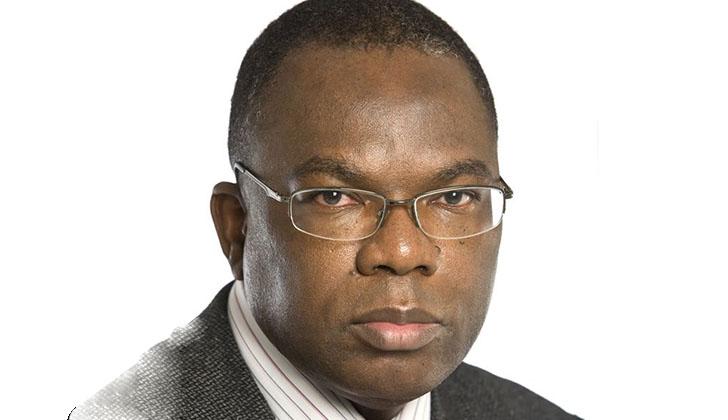 History has the habit to repeat itself!
In the 1970s Ian Smith came up with a plan to silence his political opponents accusing him of heading a white racist regime. He arranged to have a few blacks to be appointed as MPs. In the early 1970s it was Chief Chirau and others. Only a village idiot believed Chief Chirau et al had any meaningful political power but that did not stop them boasting of how powerful they were.
Ian Smith was smart enough to know the majority of blacks had dismissed Chief Chirau and company as a gimmick. And so he went back to the drawing board and refined and develop the scheme building up to internal settlement and the formation of Zimbabwe-Rhodesia with Bishop Abel Muzorewa as the Prime Minister. Ian Smith saw to it that the whites retained all the economic and political power but, again, it did not stop Muzorewa boasting how powerful he and his friends were.
Thank God the blacks who were demanding one-man one-vote and Zimbabwe's independence did not listen to Muzorewa's boastful wittering would have taken decades if not generations to finally achieve black majority rule. Remember Smith have vowed there would be no black majority rule in Rhodesia "not in a thousand years!"
When Mnangagwa seized power from Robert Mugabe in November 2017, he did not waste time in assuring his Zanu-PF cronies that they hold on power was secure. "Zanu-PF ichatonga! Igotonga! Imi muchingohukura! Nokuhukura!" (Zanu-PF will rule! And rule! Whilst those calling for democratic reforms bark! And bark!) he told his cronies.
After the 2008 election fiasco that resulted in Mugabe and Zanu-PF being forced to share power with MDC in the GNU, Mugabe learned that as long as he allowed the opposition to win a few gravy train seats he could rig the elections and get away with it. Regardless how flawed and illegal the elections got, the opposition, hungry for the scraps, would never boycott the elections. Mnangagwa has adopted the same dirty tactic and it has worked for him too.
Whilst only Muzorewa and his followers had fallen for Ian Smith's bait, almost everyone in the opposition camp has swallowed Zanu-PF's bait, hook, line and sinker! The opposition participated in last year's even though it was clear Mnangagwa would rig the elections. Even when ZEC failed to release a verified voters' roll, a certainty the regime was set to rig the elections; still that did not stop the opposition contest every seat. There were 23 presidential candidates.
Even with everyone else condemning last year's elections as a farce, the opposition parties have endorsed Mnangagwa and Zanu-PF's victory. Mnangagwa has rewarded those who have endorsed his victory with an invitation to interparty dialogue and a taste of the gravy train life. The invitees have responded positively showering Mnangagwa with praise, just as Chief Chirau and Muzorewa had done to Smith.
"As we approach 2023 this is not the time for confrontation; it does not help to fight Zanu-PF because we know it has all the might as the ruling party government. We do not have to underestimate their political and security muscle, not to mention their financial muscle. As the opposition we have to tread with care, strategise and find common ground with those holding the horses," wrote Harold Wilson, leader of the Democratic Opposition Party, in Bulawayo 24.
Zanu-PF blatantly rigged last year's election, just as the party has done in the last 38 years, and we must cow down in submission and grovel. Appeasement has not worked for the last 38 years and still we are being argued to try it.
"Insanity is trying the same over and over again and expect a different result," said Albert Einstein. Insanity would be wholly inadequate in describing one trying the same thing over and over again for 38 years!
"Does this mean we agree with this government? Of course we don't, hence the dialogue, but for us the welfare of Zimbabwe and her people trumps any personal ambition. It is not going to be easy, but the dialogue needs mature people and if we did not participate who was going to be the adult in that room?" piped in Abednico Bhebhe, chairperson of the Thokozani Khope led MDC-T.
By participating in the flawed and illegal elections MDC-T, together with all the other opposition parties gave the rigged elections some measure of credibility as David Coltart, another opposition leader readily admitted in his book.
"The worst aspect for me about the failure to agree a coalition was that both MDCs couldn't now do the obvious – withdraw from the (2013) elections," he wrote.
"The electoral process was so flawed, so illegal, that the only logical step was to withdraw, which would compel SADC to hold Zanu-PF to account. But such was the distrust between the MDC-T and MDC-N that neither could withdraw for fear that the other would remain in the elections, winning seats and giving the process credibility."
The obvious thing for the opposition to have done was to boycott the elections and now these meaningless political dialogues headed by an illegitimate regime. They did not because of greed. How the opposition's greed can ever be considered "welfare of Zimbabwe" beggars belief!
Zanu-PF blatantly rigged last year's elections and the only logical solution is to force the illegitimate regime to step down. The party should be punished for rigging the elections, not rewarded with absolute power!
Besides, unless Zanu-PF steps down to allow the nation to implement the democratic reforms to stop the party rigging elections; it is naïve to expect the party to reform itself out of office. If Zanu-PF is still in power in 2023 we can be 100% certain that the party will rig that year's elections and thus fulfil Mnangagwa's pledge of "Zanu-PF ichatonga! Igotonga!"
History has the habit of repeating itself and those who are seemingly incapable of learning from it, even after 38 years of repeating the same foolish mistake, will repeat the same mistakes. The nation has paid dearly for its folly and today the price has risen to not just heart-breaking human suffering but poverty induced lingering death!
Source - zsdemocrats.blogspot.com
All articles and letters published on Bulawayo24 have been independently written by members of Bulawayo24's community. The views of users published on Bulawayo24 are therefore their own and do not necessarily represent the views of Bulawayo24. Bulawayo24 editors also reserve the right to edit or delete any and all comments received.