Opinion / Columnist
Roadmap to inclusive dialogue in Zimbabwe: A grassroots perspective
10 Apr 2019 at 08:38hrs |
Views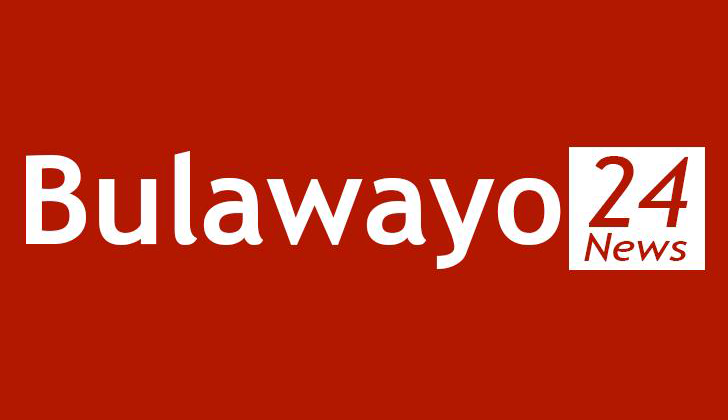 The current state of affairs in Zimbabwe calls for inclusive and participatory dialogue. Such an engagement requires a development oriented approach rather than political pursuit. It unequivocally demands credible dialogue but not some political power-sharing club meeting. Dependable and authentic dialogue shuns the 'winners and losers' segregation of stakeholders. Unfortunately, such a roadmap appears to be an obscure idea to the current proponents and participants in the dialogue. Considering that ordinary grassroots citizens continue to be disempowered, deprived and dominated by elitist politicians, it is imperative that the envisaged dialogue be broad-based and all-inclusive. This dialogue should not be founded on the entrenchment of political power on individual politicians and their parties. It should be purely a citizens' affair inviting their action and involvement. In that regard, the need for a civilized roadmap to this invaluable dialogue cannot be overstated. Most importantly, it should always be borne in mind that Zimbabwe is a tremendously rich habitat of differing individuals and groups with differing politics and beliefs but appreciative of such. Therefore, the Zimbabwe question should never be polarized into either a ZANU PF or an MDC affair but should be viewed in much broader perspective.
Justifications for Broad-based Dialogue
The need for an all-encompassing broad-based approach to dialogue is inescapable. Any civilized country frowns at exclusionist initiatives to problems of human adaptation and development. With that in mind, genuine and credible dialogue should adopt an honest, unbiased, transparent and holistic approach that is centred on the grassroots poor and disenfranchised. The current piece-meal top-down approach by ZANU PF which is rooted on selfishness and partisan affiliation is both exclusive and retrogressive, to say the least. Modern development, on the other hand, is founded on inclusivity of diverse cultural, social, economic, religious and political views of divergent groups and or organizations. Therefore, this strongly suggests that the dialogue and its process should never be turned into the preserve of elitist political parties as is currently obtaining in Zimbabwe.
The national dialogue should also be cognizant of the fact that Zimbabwe has a total population of a whooping 16,53 million(as of 2017). Of that, only a meagre 5,6 million (33,87%) are registered voters. Interestingly, only a fraction of that voted in the recent election. This is the tiny portion shared by all political parties that claim to wield all the power and authority in deciding literally everything about the country simply because the 'majority voted' for them. Ironically, the real majority of about 70% of the total population are excluded from the dialogue. This implies that the gargantuan, over two thirds majority's voice is neither heard nor considered. They have become the 'insignificant others'. These are the ordinary, grassroots Zimbabweans consisting of a myriad of marginalized and excluded groups. Consequently, it is imperative that any meaningful and credible dialogue should pivot on this essential but trivialized population group as well. In South Africa, for instance, it is genuine and inclusive dialogue which ushered in, and entrenched democracy.
Snapshot of the Significant Others in Zimbabwe
If there is anything Zimbabwe is still rich in, it is diversity and plurality in its various facets of life which translates into unparalleled wealth of useful stakeholders for development. Generally, stakeholders in Zimbabwe include, but are not limited to grassroots support organizations(GRSOs), lone activists, civic organization groups, cultural organizations, pro-democracy movements, pressure groups, youth and student movements, labour movements, religious groupings, NGOs, informal sector groups and political parties, among others.
Logically, it is imperative that this rich array of diversity be harnessed if the country is to engage in constructive and development-oriented dialogue. The prime object of any dialogue should be aimed at the resolution of problems of adaptation and existence of all the citizens. If some are excluded, how can their concerns and rights be observed and protected?
A Brief into Some Important Stakeholders in Zimbabwe
Some colossal but underrated stakeholders in Zimbabwe need to be specifically analyzed especially from the most to the least excluded. This is aimed at objectively contrasting the current proposed dialogue to the previous ones that were held in the creation of the Patriotic Front by PF ZAPU and ZANU PF during the Lancaster House negotiations, the 1987 Unity Accord and the recent Government of National Unity(GNU) between ZANU PF and MDC. Evidently, all these were a winner's-take-all affair for ZANU PF and had ordinary people having no say. They were the preserve of elite political parties and their leaders who form the contemporary bourgeoisie class in Zimbabwe. The approach has always been far from being bottom-up and people-centred. This status quo has to change as a matter of urgency and be substituted by an alternative all-stakeholders approach. It is however, startling how the proponents of the dialogue seem to be totally removed from the reality on the ground which spells out the existence of various 'significant others' in the country that are explored below.
Examples of Some Essential Stakeholders
People living with disabilities are an important element in development and could be represented by the National Council of Disabled People of Zimbabwe(NCDPZ). Other excluded and marginalized groups like the White, Asian and Coloured communities should also be considered. The women's movement is also a vital component requiring recognition. Women are still marginalized and excluded despite being the majority group. This essential group could gain representation in the form of organizations like Women of Zimbabwe Arise(WOZA) and the Indigenous Business Women Organization(IBWO), just to name a few.
Another salient group is the youth and students' movement. The youth are unemployed, disoriented and wallowing in abject poverty. Genuinely popular dialogue should involve them. They could gain representation in the form of the National Association of Youth Organizations(NAYO), which is a conglomeration of various youth groups in the country.
Further, other important stakeholders include social movements like Tajamuka/Sesijikile and
#ThisFlag
, among others. The labour movement and civil society organizations are also not to be ignored, together with religious organizations like the Zimbabwe Christian Alliance(ZCA) and the Zimbabwe Council of Churches(ZCC). Recently, the 'Matabeleland Collective' has emerged and deserves inclusion. These are all invaluable stakeholders.
In the same vein, academics and professionals in various fields of expertise need to be included. Last but not least, the informal sector groups, diaspora organizations, lone activists like Patson Dzamara, pressure groups like Ibhetshu likaZulu and or political parties, need be part and parcel of the dialogue.
In consideration of the aforementioned, the ongoing selective, non-inclusive, partisan and elitist approach to national dialogue in Zimbabwe is destined to hit a brick-wall. The current political-power-sharing-club approach is obviously aimed at benefiting the elites. Only an all-encompassing, broad-based grassroots, consultative approach can heal Zimbabwe of her variety of embarrassing self-inflicted bodily wounds and mouth-sores. Unfortunately, this requires wise, selfless, astute, participatory, steward and empowering leadership which the country is sadly starved of. Ultimately, there is need for objective stakeholder identification which should be married to the careful selection of a neutral convenor agreed upon by the generality of Zimbabweans. That is where the key to successful national dialogue lies!
Those who can, let them hear!
Nhlanhla Moses Ncube writes in his capacity as an educationist and graduate of Community Development and can be contacted on:
+27733862303 nhlanhlamoses@gmail.com
Source - Nhlanhla Moses
All articles and letters published on Bulawayo24 have been independently written by members of Bulawayo24's community. The views of users published on Bulawayo24 are therefore their own and do not necessarily represent the views of Bulawayo24. Bulawayo24 editors also reserve the right to edit or delete any and all comments received.