Opinion / Columnist
Zimbabwe's multiple VPs, tribalism and elusive democracy
10 Apr 2019 at 09:41hrs |
Views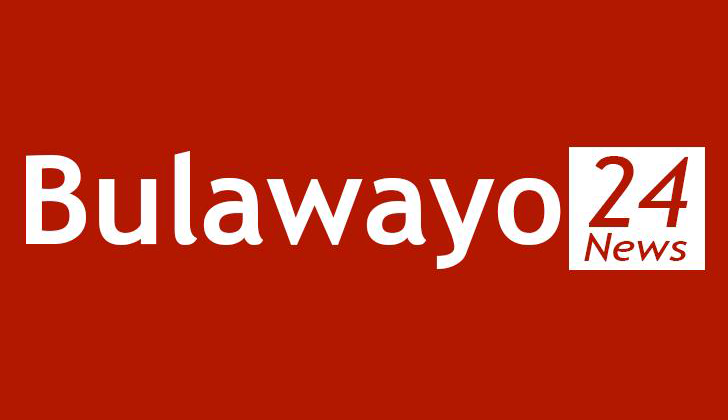 The generality of Zimbabwe's political parties are strangely filled with multiple posts for vice presidents. At face value this could allude to deep-seated democratic orientation. Conversely, the concept is a real case of plucked feathers, clipped wings, brazen tribalism and sorely elusive democracy. The methodology of appointments, duties and functional powers of these VPs make them some laughing stock and metaphorical birds with broken wings. More so, these VP slots have consequently become the preserve for those whose tribal or geographical origins render them inferior to become substantive presidents. Sadly, these VPs are not worth more than scarecrows in a vegetable garden. In that regard, progressive thinking Zimbabweans should view this with the contempt it deserves as it is shamelessly exclusive and counter-productive in the pursuance of democracy and development.
Ideal Multiple VPs and Democracy
Ideally, having multiple VPs at both party and government level should be plausible. This world augur well with the concepts of decentralization and devolution which the country claims to be pursuing. Such decentralization of power from the centre to the periphery would inevitably enhance democracy. Naturally, such democratic power-sharing would eradicate totalitarianism and autocracy in both the ruling and opposition political parties. This would be in tandem with democratic principles of the neoclassical development trajectory which both the opposition and ZANU PF are currently propelling. Such pursuits would additionally be in perfect agreement with Section 264 of the Constitution of Zimbabwe which proposes an apportionment of power to the grassroots, ordinary citizens.
Sadly and annoyingly, the concept of multiple VPs is evidently being used to the contrary. It is overtly used as a dangerous weapon of divide and rule, favouritism and bootlicking, and a tool for purported 'tribal-balance' in which politicians from Matabeleland perpetually play second fiddle to their self-proclaimed 'superiors' from Mashonaland. Obviously, any opportunity for democratic practice and enhancement is painfully lost through the unwarranted heaping of absolute presidential powers on the incumbent leaders. It is grotesquely embarrassing that at this turn of the century we have Zimbabweans being so devoid of political democratic thinking. Something has to be done to rid the country of this political kwashiorkor. Obviously this Mugabe influence will take long to eradicate. The sweetness of power seems to be all-the-more enticing to all and sundry in leadership positions. It has arguably, rapidly spread and permeated all political parties, organizations and even households country-wide, resulting in a state of political and leadership paralysis.
The Politics of Plucked Feathers and Clipped Wings
The power relations between the presidents of political parties and their VPs clearly delineates a case of plucked feathers and clipped wings, to say the least. In most political parties, for example, the VPs are as weak as babies on their mothers' backs during a gukurahundi genocide. The unenviable plight of the VPs has been exacerbated by the unjustifiable and uncivilized fattening of power on the incumbent presidents of the individual parties. The VPs are handpicked like swine-flu infested chickens being selected for quarantine. Chiwenga could partly be an exception in that, although hand-picked and unelected, he rides on his military prowess that officially installed the junta government. Inescapably, it would seem the much-touted '1979 Grand Plan' and the so-called Unity Accord of 1987 are the chief culprits especially in the creation of the 'superiors' and their 'insignificant others'. Rationally, this status quo has to unequivocally transform and obtain a 'democratic kiss'. This can only be done by civilized, progressive citizens, not Stone Age era mental victims. Zimbabwean contemporary thinking which resembles that of "inkukhu ewele emhiqweni" is counter-development. In the same vein, the politics of bare tribalism should be shunned.
The Politics of Tribalism and Multiple VPs
It is shocking how entrenched and deep-rooted tribalism is in Zimbabwe, yet individuals and the generality of the nation is in denial. We seem to be still relishing the Stone Age era behaviour in that regard and that should change as a matter of urgency. Unsurprisingly, the choice of multiple VPs is also primitively premised on both covert (subtle or hidden) and overt (tangible) tribalism. There seems to be an unwritten rule in Zimbabwe which states that presidential material is ONLY from Mashonaland and VP material should be from Matabeleland. For example, even a "madman roaming the streets of Rome" knew that Phelekezela Mphoko of ZANU PF would NEVER become the President of ZANU PF and consequently, Zimbabwe. More so, even the "frogs and rats" of Zimbabwe were intuitively aware that Thokozani Khuphe of MDC-T would NEVER be the President of MDC-T nor of Zimbabwe. To progressive 21st Century thinkers, this brazen and shameless tribalism is more than sickening. Only neurotic politicians and citizens could gladly feast on it. If ordinary grassroots people in Matabeleland can vote for any leader from any tribe in Zimbabwe, what can stop their esteemed and "more civilized" counterparts from Mashonaland to do the same? Is it by coincidence or by design that Mashonaland voters are unable to vote non-Shonas into political office? Naturally, one would wonder if say, Obama was Zimbabwean and Ndebele. Would his bid for the presidency have succeeded? In that line, if say, Ramaphosa, from the minority Venda tribe in South Africa, was Zimbabwean and Ndebele, would he have become President? Food for thought. Hopefully, genetics could explain the supposed inherent biological, social, economic and political superiority of the untouchable "superior" tribe despite obvious failure to run the economy and social services.
Ultimately, it is noteworthy that the concept of multiple VPs in Zimbabwe is a case of weakened and politically muzzled bootlickers. Coupled with that, is brazen tribalism belonging to the uncivilized era. It therefore, calls upon progressive-minded citizens(Shona, Ndebele, whites, Asians, Coloureds and others) to rise up against this undemocratic and barbaric practice of piling dangerous, cancerous and corruptive political power on party presidents in the guise of " creating one center of power". The country sorely needs and yearns for enhanced and strengthened institutions. This augurs well with participatory and inclusive development. In that regard, tribalism, in whatever form, should be frowned upon as it is exclusive and counter-development.
Those who can, let them hear!
Nhlanhla Moses writes in his capacity as an educationist and graduate of Community Development and can be contacted on:
+27733862303 nhlanhlamoses@gmail.com
Source - Nhlanhla Moses
All articles and letters published on Bulawayo24 have been independently written by members of Bulawayo24's community. The views of users published on Bulawayo24 are therefore their own and do not necessarily represent the views of Bulawayo24. Bulawayo24 editors also reserve the right to edit or delete any and all comments received.