Opinion / Columnist
Zimbabwe in serious trouble now
10 Apr 2019 at 15:58hrs |
Views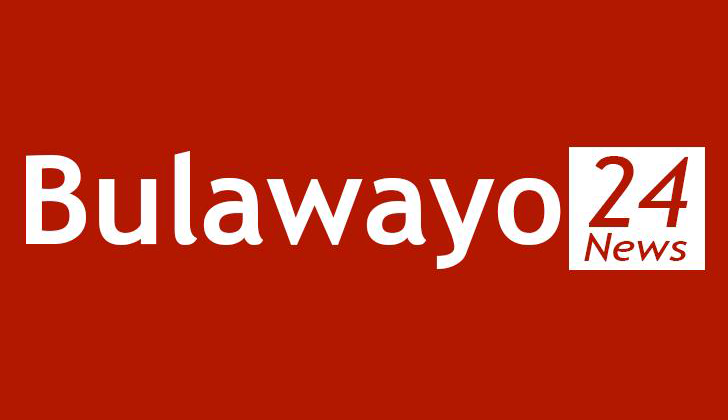 Two months ago I started sharing my political opinions in video format. This included negotiating airspace on popular political YouTube channels and Facebook groups. In trying to obtain airspace I have been often told that my opinions must be more polarised and controversial.
In a recent video stressing on the importance of political party unity following genuine national dialogue in the wake of Cyclone Idai and the drought challenges facing the nation this year, the following response from of the group administrator who decided against publishing the video is below;
Admin: I think you are too balanced
Admin: You need to polarise
Admin: More
Me: The intention is to bring the two sides together in the end
Admin: I understand
Admin: The audience is polarized
Me: But in the end it will unite
Admin: So you will have to stand in their shoes
These types of responses are from some of the most influential social media content providers, possessing the responsibility of shaping the norms and belief system of our Society.
Again after reviewing the newsfeeds coming from the mainstream media, the government controlled Zimpapers outlets, the opposition sympathetic news outlets in Newsday, Studio 7 and Daily News, their focus in wake of the cyclone was on the political protagonist response to the tragedy as opposed to the victims themselves. In the days following the disaster the news feeds was on what the political protagonist's very little action and response to this tragedy which in my view requires long term commitments and action plans as opposed to the photo shows we saw from our politicians.
The other dangerous narrative pushed by both the social and mainstream media which de-motivates anyone who wants to assist our fellow beloved citizens in affected areas are the excessive stories pushed on the misuse and misappropriation of donated materials.
These widely reported narratives like soldiers are demanding sex for food, government is distributing food to Zanu PF party members only and some government officials are converting donated materials to personal use. I personally do not question the truthiness of these events happening; these evil acts can and might have truly happened for this world surely has elements of both good and evil.
My argument is on taking great care on what we celebrate as a nation, for what we celebrate we might unintentionally approve of and exacerbate.
In my first work role as an economics high school teacher at a private school in Malawi at age 20, I learnt a valuable lesson on what to celebrate in life. Every week at the main assembly the headmistress announced for each and every class the list of top three performing students then corresponded by announcing the bottom three. At the beginning of this programme for the bottom ranked students it acted as a motivational tool for them not to be found in this shameful list of poor performers'.
With time we observed that the students being found on the poor performing list was without change and this programme had ceased to serve its purpose for they became proud to be found there. We as teachers observed that we were now celebrating failure and the more we continued doing this the more we actually unintentionally approved of failure. We only noticed the performance of these bottom-ranked students improving when the Headmistress stopped public announcement's of poor performers' only to celebrate best performance.
I am not naive to the existence of evil acts that might be happening in the eastern parts of our country. In 2015 I penned a poem titled Worlds far apart that takes note of these realities of good and evil below;
WORLDS FAR APART
In loving and in hurting.
World's far apart, but joined in reality.
Longing for perfection but farfetched the ideal
Closer it may seem but far from being.
What then will waiting achieve?
As fear takes grip, what good can waiting be for?
For even warriors find fear facing their demons.
Questioning reality at worst life's meaning.
Realizing in the end what remain is Love and hurting.
Since no reality exists outside these two worlds in union.
In truth no love can be expressed without hurting someone.
For in reality most actions are expressed in pretence.
How then can we define love without knowing evil.
Can we claim to explain pain without experiencing love?
For this world derives its meaning from them all.
Can we be wrong now to aspire for love after experiencing so much evil?
Can we wait any longer to work for the attainment of peace?
In the end we know evil and good will balance out.
The End.
It almost took three weeks for what I viewed as vital stories that highlight the good within our population to be shared by mainstream media. This Monday Studio 7 shared the Chimanimani Hotel story in which the hotel had to suspend business operations thereby sheltering and feeding over 500 villagers that had lost everything to the tragedy. This narrative on the good within us and many other heroic stories that needed championing only came after wasted hours of coverage containing blame and evil oriented narratives.
Serious reflection is really required in our society for the things we view as news items and stories we consider to be main stories in our media only search-out the bad which is within us. As I have said in the poem above evil is always within and around us but as a nation let us be careful about it for it seems more and more that we are now actually celebration this evil.
In my first article to be published in a local newspapers the Newsday back in 2014 titled 'Mugabe there is victory in losing' I warned the nation to be wary in the future of changing labels of an empty bottle. Yes this has happened for labels have changed as politically we no longer have the rivalry of Robert Mugabe and Morgan Tsvangirai as leaders of Zanu Pf and MDC the major opposition political parties. As we stand we now have the Emmerson Mnangagwa and Nelson Chamisa political rivalry without changing the fabric of the nation which I referenced as being the contents that required this labelling.
Narratives propagated by media outlets are important on how the nation perceives itself and can work on improving its wellbeing. After interacting with many influentially political and social actors in the country, I am now convinced that many of them are totally comfortable with the status co. The political divide allows them to use these divisions to further exploit others and for those who act on seeming to be victims remain politically relevant using their victim cards. The media industry as I have highlighted earlier is also happy with the polarised environment as it also seeks to benefit from this polarised political situation. The media continues to feed this environment with more hate content since it is designed in a way that the more views they gained the more the revenue.
To our current political leaders in Emmerson Mnangagwa and Nelson Chamisa, in life everyone has good intentions when beginning something. Your intentions at the beginning of your election campaigns were on uniting the country, improving the economy and promoting political tolerance. Personally I don't really care who among you protagonist is president but I know that often life gives you an opponent who has the same intentions as you. When this happens it becomes a race on who will express these intentions first. When all sides desire to express these intentions immediately without the other backing down friction will be inevitable. When friction appears the other side reacts to this friction, then the reaction and action circle goes on and on. If the two opponents don't take time to reflect on the initial intentions of their campaigns consumed with the action and reaction games this can be dangerous. These leaders might be surprised that what they intended for the country at the beginning is now very far away from what the country has become now.
Personally I don't really care who between the two must be leading the nation. I am very much concerned with what it will take us through this year with the drought, currency reforms and rebuilding the eastern parts of the country challenges.
Stay Blessed
Terence Simbi
Twitter @terencesimbi
Facebook – THE NEXT ZIMBABWE
Youtube – Terence Simbi
Source - Terence Simbi
All articles and letters published on Bulawayo24 have been independently written by members of Bulawayo24's community. The views of users published on Bulawayo24 are therefore their own and do not necessarily represent the views of Bulawayo24. Bulawayo24 editors also reserve the right to edit or delete any and all comments received.