Opinion / Columnist
Reduced political power is a veiled attack on Mthwakazi
12 Apr 2019 at 07:56hrs |
Views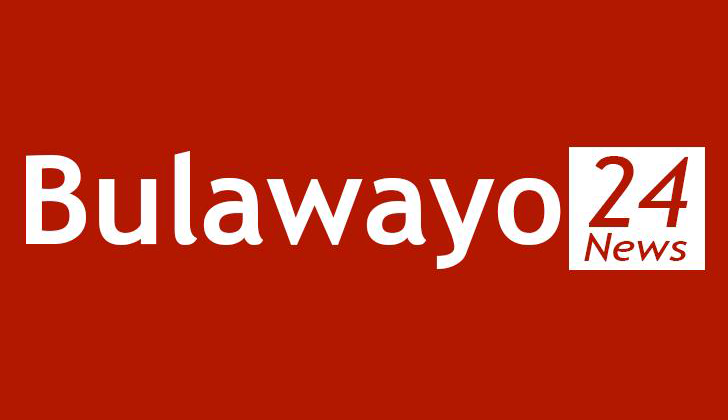 The reduction of political power through among other things, the unelected VP slots and the imposition of candidates from outside the region is a veiled attack on Mthwakazi and smacks of muzzled democracy. The deliberate and well-calculated act of handpicking weakened, helpless and unelected individuals into influential political positions in a variety of political parties in Zimbabwe is a thorn in the flesh of Matabeleland. Mthwakazi has been scandalously moulded into fertile ground for the ceremonial(unelected) VP and other political positions for both ZANU PF and opposition political parties. These appointments are by nature, tribally motivated. Sadly, Mthwakazi's distinguished sons and daughters have been, and continue to be placed on political nose-pliers, leg-chains, head-clamps, and halters in utter subjugation by their 'superiors'. This incessant but subtle attack on Mthwakazi has taken a turn for the worse and requires serious attention.
Tribal Background
Obtrusively, the 'othering' of Matabeleland leaders and citizens has been an ongoing affair since the invasion of Matabeleland by the Pioneer Column in 1893, and attainment of independence from Britain in 1980. Unfortunately the prospects for change look bleak. Currently, this veiled or hidden attack on Mthwakazi has reached unprecedented levels as the political muscle of Mthwakazi has been deliberately reduced through, among other means, the unwarranted increase in the powers of presidents and the reduction of political power for VPs who are the only highest officers Mthwakazi can have. This has also led to the imposition of candidates in Mthwakazi as directives from the all-powerful presidents prevail over popular will. Political office is now largely earned through bootlicking and praise-singing as leadership is handpicked and unelected. These handpicked politicians are unenviably at the mercy of their all-powerful presidents from Mbuya Nehanda who handpick and fire them willy nilly. This is not an attack on Mthwakazi only but also a stab on democracy.
The origins of this are obviously rooted in the circumstances leading to independence. The frustration of the Patriotic Front by Mugabe on tribal lines saw his Shona-dominated ZANU PF assume power in April 1980. Resultantly, they had to settle their political scores against a disarmed but originally more stronger and organized ZIPRA during the Rhodesian bush war. This was done through the violent gukurahundi genocide which coerced PF ZAPU to agree to the ZANU-dictated so-called Unity Accord of 1987 which ended the hostilities. It is interesting how a combination of ZANU PF and PF ZAPU produced ZANU PF. It requires great intelligence to get the sense of it, doesn't it?
The prescriptions of this faulty and selfish Unity Accord ushered in entrenched Shona and ZANU PF supremacy in which Mthwakazi was to be incapacitated in virtually all aspects of life. The PF ZAPU President, uBaba uJoshua Nkomo(MHSRIP), from Mthwakazi was placed as the second VP in a Shona-cut-and-paste fashion. Ever since, the second or third VP slot has become the ascribed heritage for Mthwakazians. Seemingly, in mouth-watering admiration of those exploits from the father of tribalism, Robert Mugabe, even the opposition political parties have endorsed this barbaric and uncivilized Stone Age-era practice of brazenly overt tribal politics. Inescapably, it is in the hands of Mthwakazians to refuse 'ukudla umlenze koBulawayo'.
The Effects of A Politically Weak Mthwakazi
The obliteration of political powers for Mthwakazi representatives is a deliberate and indirect annihilation of Mthwakazi. The esteemed representatives of Amahlabezulu have shamelessly become praise-singers and bootlickers. As a consequence, Mthwakazi is now holistically dominated in all aspects of livelihood be it economic, social, cultural and or religious. Mthwakazi is now firmly in the hands of abafo in the form of imported human resources. This is tribal capture at its worst. A closer look at the proportional representation MPs and the composition of the Bulawayo Council portrays a very sad picture that signals the seriousness of the usurpation of Mthwakazi's political power. Where are the gallant sons and daughters of Mthwakazi, whose bravery is historically referred to as 'ezavula iNgome zahamba'?
A surface analysis of the decay of Mthwakazi reveals a number of aspects as explored below.
Political Assassination
Mthwakazi has been and continues to be politically assassinated and destroyed. Election candidates are daily imported from other regions causing voter apathy due to disgruntlement. Only weak candidates seem to be the favourites for the pickings by the so-called presidents of imported political parties. For example, Mugabe shockingly handpicked the then weak and unpopular Phelekezela Mphoko as VP. The 'innocent' man just had no mandate from Mthwakazi and has been severely abused by his ZANU PF counterparts. His praise songs for Grace Mugabe could suffice in that regard. UMzilikazi wafa engakakuboni okunje!
Economic Deprivation
The current and sustained invasion of Mthwakazi has unavoidably led to economic destruction and deprivation for Mthwakazi. Economic access is politically obtained in Zimbabwe. Therefore, the politically weak Mthwakazians are forced to eat the breadcrumbs under the dinner tables of their 'superiors'. They continue to wallow in poverty forty years after independence. Employment, education and other means of livelihood are largely obtained through skewed tribal, political influence. Mining and land rights have all been stolen. It is imperative that the oppressors acknowledge that Mthwakazians deserve unfettered access to their resources. In that regard, as long as the region continues to celebrate ceremonial and inferior political positions, the cries from the grassroots will remain tantamount to rat or squirrel songs.
Cultural Decay
Cultural deterioration throughout the length and breadth of Mthwakazi is there for anybody to see. The language and other cultural activities have been trivialized or outlawed. The curtailment of the restoration of the Mthwakazi kingdom and the relocation of Montrose Studios to Harare are some sad examples. Mthwakazi cultural groups or individuals are being denied exposure and coverage in state media. It cannot be overstated that this has to change at whatever cost. Mthwakazi languages are slowly but surely being replaced by Shona. Just listen to the songs being sung on sports days in Mthwakazi! Yeyeni bantu! Mhabahaba, phuma elibeni!
Educational Underperformance
Mthwakazi's lack of political power has also reached unprecedented levels particularly in the education sector. The current list of the deployment of teachers into Mthwakazi schools portrays the painful reality of the situation. Our primary schools continue to be infested with non-Ndebele speakers despite the fact that Mthwakazian qualified teachers remain jobless. Just imagine the plight of a Mthwakazian small child at Grade 1 being bombarded with Shona! Strong political leadership and popular initiatives are needed to nip this scourge in the bud. Thanks to the initiative by Mthwakazi Republic Party(MRP) for continuing to fight the injustice(May the Lord bless them).
Ruralisation of Mthwakazi
Most Mthwakazians have become rural inhabitants due to engineered displacements like gukurahundi and the economic structural adjustment programme(ESAP) of the 90s. They became easy targets for retrenchment as decision-makers were predominantly vanamukoma. This ruralisation has impoverished and abused Mthwakazi. It is not surprising, for instance, that even Highlanders Football Club has to rely on Shona players because the 'superior tribe' are town fellows. This is not by coincidence but it is by design. This monumental attack on Mthwakazi demands action by any progressive thinking mahlabezulu.
Implications for Mthwakazi
Unwarranted divisions currently bedeviling Mthwakazi should be eradicated. This could be achieved through an amalgamation of all grassroots support organizations(GRSOs), pressure groups, religious groupings, academics, women and youth groups, cultural organizations and political parties in Mthwakazi. Further, Mthwakazi has to demand only elected representatives at all levels of political leadership. The demands should extend to the cessation of tribalism by mainstream political parties. In the same vein, Mthwakazians need to mull a possible alliance of all groups and various political parties when fielding election candidates. All votes should be for fellow Mthwakazians. Political party affiliation should play second fiddle to Mthwakazi nationhood and affiliation. It is hoped that the proposed Ubumbano Grassroots Organisation(UGO), which aims to foster Mthwakazi unity will gain the support of Mthwakazi to successfully champion the goal of uniting the gallant sons and daughters of Mthwakazi across the political divide. Mthwakazi is one, and should remain one.
Logically, if Mthwakazi unites, the goal of self-determination will be achieved in our lifetime. Popular initiatives by Mthwakazians are strongly called for. All political office representatives from Mthwakazi should be decided upon and elected by Mthwakazians themselves. That is in the spirit and letter of devolution. In that regard, errant political parties bent on imposing political candidates or handpicking VPs should be shunned and rejected.
Those who can, let them hear!
Written in my personal capacity as a Nkayian and a Mthwakazian.
nhlanhlamoses@gmail.com
Source - Nhlanhla Moses
All articles and letters published on Bulawayo24 have been independently written by members of Bulawayo24's community. The views of users published on Bulawayo24 are therefore their own and do not necessarily represent the views of Bulawayo24. Bulawayo24 editors also reserve the right to edit or delete any and all comments received.