Opinion / Columnist
It's a wrong turn Zimbabwe
14 Apr 2019 at 15:44hrs |
Views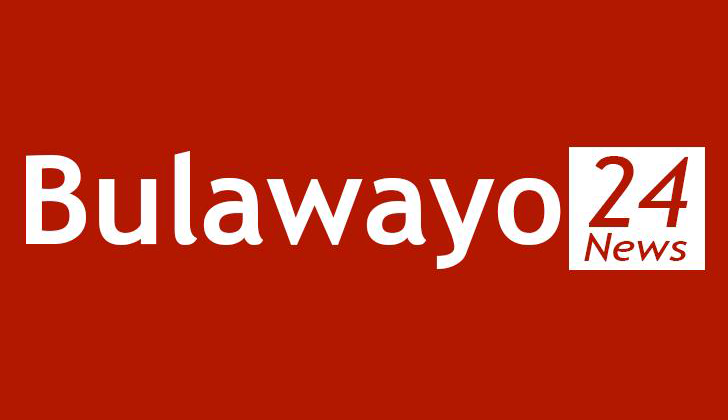 We "was" robbed, were we not? Well this must be the pervading feeling among Zimbabweans, or at least those who marched to remove Robert Mugabe only to replace him with his long-time enforcer and protégé.
While seeing the back of a doddering old man, Mugabe was cathartic; one cannot help feeling that choosing the current-PFeesident and his acolytes as his replacement was a wrong turn.
What they lack in intelligence and decorum, they make up for it in violence, tactlessness and manifest lack of leadership.
It was reported last week that "VP Mohadi went berserk" with pictures to boot.
Like a script plucked out of the horror movie 'Wrong turn', it was detailed how a whole vice-PFeesident descended on the otherwise quiet but bustling town of Beitbridge with a reported retinue of 25 police officers in tow armed with an axe, no less, to visit egregious violence on his estranged wife.
Despite having so many sentries and willing hangers-on at his beck and call, the vice-PFeesident — himself wielding an axe, sweating a bucket — went on rampage like a deranged elephant, breaking doors and attacking his ex-wife until he was short of breath.
"Later after fatigue apparently set in, retired to a chair after the hive of activity sapped his energy, according to some police officers who witnessed the incident," a privately-owned Sunday paper reported.
This all happened with the blessing and complicity of the police officers and aides who did nothing to help the poor woman at the receiving end of the assault, with intent to cause grievous harm, lawyers will add.
It was also reported that he allegedly poked senator Tambudzani Mohadi with a deformed steel bar and threatened to kill her.
He was allegedly restrained by his aides when he wanted to go and get a gun to shoot his ex-wife.
The vice-PFeesident, who recently cheated death, or rather more appropriately, missed death by the skin of his teeth after "a bomb" went off at White City Stadium at a rally last year is also said to have claimed that he is 120 percent law unto himself.
Is this why these guys in Zany-PF behave with such wanton impunity?
As if to prove that he is law unto himself, he did this in full view of the police who stood and watched. Well, indeed, the old chap is above the law because at the time of writing, nothing had happened to him.
Granted: matters to do with marriage have never been easy since Adam and Eve, but the vice-PFeesident should have known better and behaved better, at least to accord the august office he holds with requisite respect. He could have sent many of his fetch and catch boys who are always willing to do his bidding. Whoever said the fish starts to rot from the head was spot on. If the gold were to rust, what will happen to bronze?
Shame is a handicap in politics Someone once said if you are a leader and no one is following, then you are taking a walk I am not sure this unvarnished truth has ever occurred to Obert Gutu and his boss Madam Khupe.
This no-party thrust itself into the news last week when its vacuous spokesperson Linda Masarira was shown the door owing largely to the pictures which emerged on social media where she was seen wearing a zany-PF wrap or Zambia. Hon Criss was surprised to read that the party's "executive" took the decision to give her the boot.
Well, the immediate feeling that washed over Hon Criss was; how can a party with just a few people afford to fire anyone at all when they are in desperate need of more members?
Well, what is curious is that while the party was firing the spokesperson for wearing a Zambia with the-PFeesident's face, the MDC-T president was rubbing her elbows with Zany-PF's-PFeesident, who is also moonlighting as our president if he not visiting other countries. Not that I disagree with the reason they employed to fire Linda, but honestly is this not hypocrisy? Is it not said that the sauce for the goose is the same for the gander?
We were also pleased to see the party's deputy president Cde Gutu and what he called party's leadership, who looked positively bored, on hand donating to Cyclone Idai survivors.
What a good gesture, only that we do not want Gutu and his bunch to pretend to be leading a political party because it has ceased to be thus.
Of amphibious titles
It is high time the-PFeesident's close friend and the coup announcer, who is also the minister of Foreign Affairs Sibusiso Moyo chooses his title's gender. Well, one wonders why the Horrid has been calling him Retired Lieutenant General Dr Sibusiso Moyo.
This chap must choose whether he wants to be remembered as the former military general or as an academic.
One of Hon Criss' former lecturers at college once said it was un-journalistic, if there is anything like that ,or rather ungrammatical, to address someone with so many titles where one suffices.
At that time the said lecturer cited the example of Mugabe's forgotten praise singers who used to write a turgid column in a State Sunday weekly, where more often than not he addressed Mugabe as the President Doctor Mugabe.
Standing joke
There is no denying that the-PFeesident is a man of limited oratory capabilities, there is also no escaping the fact that he has turned the august office he holds into a joke.
His handlers are doing nothing to improve his presidential etiquette. Last time social media mocked him for dressing like a hobo he once became when Mugabe sacked him from government.
However, the life he lived trying to run away from his former boss is refusing to die a natural death.
Well last week he went a notch further down when he praised Donald Trump for donating US$2,5 million for the cyclone Idai.
Clearly the-PFeesident is in awe of the buffoon who is also America's president. The president mocked his own currency and gushed like a tot handed giant candy. "The most interesting one is that of Trump, do you know Trump? The President of America, the one who imposed sanctions on us. Yesterday, he sent his ambassador, who brought US$2, 5 million, not the RTGS$ but the real money.
"He said use that money to address the problem at hand and if you want any other form of help, we have a station in South Africa, we are ready to assist. Now, the problem is about highlighting to Trump what we need, things do change…," Mnangagwa said.
Source - dailynews
All articles and letters published on Bulawayo24 have been independently written by members of Bulawayo24's community. The views of users published on Bulawayo24 are therefore their own and do not necessarily represent the views of Bulawayo24. Bulawayo24 editors also reserve the right to edit or delete any and all comments received.