Opinion / Columnist
Off the comfort zone with the Gregarious Chamisa: A View from the rural-dweller
15 Apr 2019 at 10:15hrs |
Views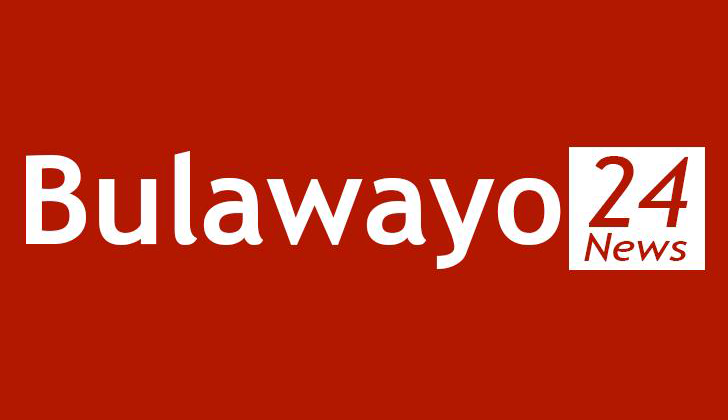 The juicy and chocolate side of the socialite MDC President, Nelson Chamisa, is mainly his off-the-comfort-zone personality. This makes him an extra-ordinary political leader in that facet in Zimbabwe and the generality of the African continent. African leaders are infamously known for their aloofness and self-imposed isolation as they are as fiercely guarded as diamond fields, consequently making them out of touch with ordinary people and reality. In contrast, Chamisa ascribes to the league of the Mandelas of this world and others who are readily accessible to ordinary grassroots citizens whom they lead.
Recently he excited all and sundry by riding on an ox-driven scotch cart in Manicaland while intelligently and playfully assuming the role of driver, with a trademark wooden whip in his hands. While the shamelessly biased dictatorship mouthpiece, the Herald, foolishly and unintelligibly tried to vilify his popular exploits, progressive thinking Zimbabweans celebrated the value entailed in it. They warmly received it as an irresistible message of empathy with the poor and disenfranchised members of society. One can only imagine how the boys felt as they rode the cart sitting side by side with the "people's president"!
These exploits inevitably leave Chamisa's adversaries green with envy especially ZANU-PF and its president Emmerson Mnangagwa. Nero(as Chamisa is affectionately known) is an inexplicable gregarious leader of gigantic stature. That is probably why the mere mention or appearance of Chamisa grinds everything to a halt anywhere and throughout the length and breadth of the country. He is as attractive as a new-found lover's smile, in contrast to the aloof, boring, unappealing and callous Mnangagwa. This is exactly what the doctor has prescribed for the population of Zimbabwe that has been condemned to sadness and dejection for a long time.
Therapeutic Effects of "Nerosis"
To most Zimbabweans the mere mention of the name Nelson Chamisa is exhilarating and appetizing, especially the prospect of listening to his juicy and magnetic speeches that boast of an aura of comedy that coats his delineation of the sad dictatorship in Zimbabwe. In a country of devastation and incessant sadness like Zimbabwe, Chamisa's physical and nominal conversational engagement with the masses provides the much needed therapeutic benefits. It is some form of indispensable counselling. For many, listening to, or meeting Chamisa brings with it the now generally unaffordable smiles and laughter which have sadly become scarce ingredients in the everyday life of a Zimbabwean. Just the privilege of watching a video or listening to an audio of an MDC rally addressed by Nero evokes hopeful expectation to the multitudes wallowing in abject poverty.
The fact that mainstream state-controlled broadcasting and print media deliberately excludes or vilifies him, actually fuels attraction to the charismatic Nero. It is arguably a blessing in disguise as evidenced by the rapid growth of his popularity that outsmarts a bush fire in the harmattan. Despite deliberate and well-calculated state media bias that is skewed in favour of the lame duck junta president, Mnangagwa, Chamisa's popularity continues to soar skywards in rankings. His rich imagery and diction easily replaces the value of a TV movie or soapie for most Zimbabweans. The accompanying therapeutic benefits of this are immeasurable.
The Empathic Nero
Chamisa seems to possess immense empathy in his ability to understand and share the feelings of others, especially of those in distress. This is one of the unique and invaluable characteristics that are an important subscription to Zimbabwean and African culture in general. Chamisa's show of empathy is overwhelming and unprecedented in the Zimbabwe leadership corridors. He conspicuously identifies with the suffering and less privileged although his detractors sometimes accuse him of grandstanding. Chamisa has attended funerals for Zimbabweans from all walks of life, although notably, is yet to visit the bereaved families in Matabeleland after the January 2019 national shut down killings by the security forces. On a positive note,
Nero is said to have visited families of the victims of the August 1 shootings of 2018, the Mtukudzi family, the families of the victims of the national shut down shootings in Harare and lately those of the victims of Cyclone Idai in Manicaland, among others. In that vein, one of his fierce critics particularly during the 2018 presidential campaign, Acie Lumumba of the "Mugabe fuck you" fame, has publicly admitted his irresistible liking of Chamisa after the shock visit by Nero at the sad passing on of his(Lumumba) mother. In most funerals that Nero visits, the mourners fail to hold their emotional attachment and subsequently find themselves uncontrollably chanting Nero! Nero! Nero! to the chagrin of ZANU-PF sympathizers. This naturally smears egg on the faces of Mnangagwa and his party. Chamisa's humility and mutual consideration of the feelings of others appeals to and glues him to the down-trodden victims of politically induced suffering Zimbabweans of all walks of life.
Nero's Attractive, Caring Rural Lifestyle
Chamisa's connection to and appreciation of the underrated, but caring rural lifestyle is a marvel for many. Late last year social media went into a frenzy after the "people's president" posted pictures of a visit to his family in rural Gutu. Zimbabweans sometimes strangely seem to want to wish away their rural connections in favour of the Eurocentric lifestyle. In that regard Chamisa's example comes in handy as a reminder that we should never forget who we are and where we come from, especially the love and care for our elderly. The behaviour of the boy next door, Temba Mliswa, added comic effect to the equation. He, trying not to be outplayed, also posted pictures of a semi -Eurocentric flat-roofed rural home which he claimed was for his family.
That was the Nero effect miraculously permeating even the hearts of stone that are resident in thicker heads! The humility and value for the communal rural life by Chamisa is strikingly unprecedented by any high ranking official in Zimbabwe. I personally connect with the rural-type, mud and grass-thatched houses and huts. In nostalgic remembrance, I could visualize my own parents'(May the Lord bless them abundantly) homestead in rural Nkayi! Who can resist this gregarious socialite in the mold of Chamisa, I wonder! I pray and hope that under the much anticipated MDC administration, rural areas will not be denied the opportunity to develop rurally while urban areas develop urbanly.
Daring Bravery
Chamisa's daring bravery as portrayed by his unenviable excursions into rural but politically volatile and dangerous Mashonaland is unnerving, to say the least. Even the iconic Tsvangirai would not do it. Recently, Chamisa is said to have ventured into Manicaland, albeit for a good cause, leaving the comfort zone of Harare in order to meet the families of the injured and the deceased as the result of the geoharzardous Cyclone Idai. He is said to have done this despite stern internal security warnings to the contrary. Social media pictures show him with other party stalwarts that include the esteemed Mwonzora, Mudzuri, and Biti, among others. Dingiswayo of the Mthethwa kingdom once described Shaka's bravery as reckless. Interestingly, through it, Shaka became one of the greatest kings of his time. Although undeniably daring, Nero's heroic display brings about the desperately needed but elusive hope of self-determination to the generality of Zimbabweans.
Implications
Even lessons learnt from your enemies are as invaluable as those solicited from friends, our elders say. Leaders of political parties(especially Mnangagwa), civic organizations, social movements, religious groupings and the generality of the ordinary people of Zimbabwe should learn to reach out to and connect with all Zimbabweans of diverse backgrounds. Boarding chattered planes and globe-trotting while the country is in mourning and dire straits from severe poverty, is retrogressive and embarrassing. Mnangagwa and others who are aloof and far removed from the daily toils of ordinary citizens are kindly advised to take a leaf from Chamisa, the socialite. Accessible leadership enhances the understanding of the needs and mood of the general populace. No propaganda can beat that. In that regard, this plausible example by Chamisa at a social level should transcend to all other aspects of life for the good of the country and development. If emulated, Zimbabwe would easily become a wonderful and ideal country with socially exemplary leadership.
Although one may not necessarily agree with or admire the charismatic Nero in all aspects of life, it is noteworthy and inescapable that his social life is arguably attractive and magnetic. No wonder the dictatorial ZANU-PF frowns at his ventures into the public domain and try to suppress him. Ironically, the more you try to contain and suppress the popular socialite, the more you make him celebrated by the masses.
Those who can, let them hear!
Written in my personal capacity as a rural-dweller in distress.
+27733862303 nhlanhlamoses@gmail.com
Source - Nhlanhla Moses
All articles and letters published on Bulawayo24 have been independently written by members of Bulawayo24's community. The views of users published on Bulawayo24 are therefore their own and do not necessarily represent the views of Bulawayo24. Bulawayo24 editors also reserve the right to edit or delete any and all comments received.