Opinion / Columnist
POPULISM is ahead of COMPETENCY in the African Context
16 Apr 2019 at 08:58hrs |
Views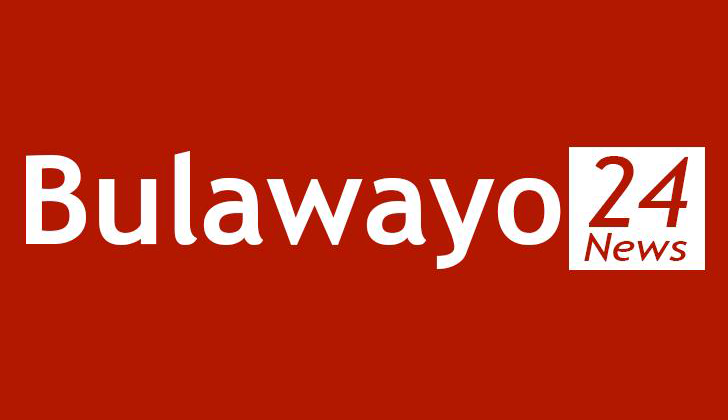 In Africa one is prepared to die for a politician, and people can go to the extent of kneeling down before political mastitis for favors and bootlicking. One may fail to construct a proper English sentence and can since be appointed a Minister of Energy or Finance. What it matters is hero worshipping and praise singing for your supper. If you remember very well there was ZUM led by Tekere, one of the most popular politicians from Manicaland. There came Tsvangirai a political icon from Trade Union background, he called for three mass stay away and he was popular, and what happened in 1999? A new party was formed and it was named MDC, and later on named MDC T, for Tsvangirai. This clearly demarcated the brand "Tsvangirai". We have Robert Mugabe who led Zimbabwe for the past 37 years, what I saw was unbelievable, many political stalwarts knelt before him and some went to the extent of calling him "CREMORA", and all sorts of names. What happened to sharp minds like Simba Makoni? Ndabaningi Sithole? Eddison Zvobgo? Zvinawashe? Brilliance can never compete with populism.
Simba Makoni one of the brilliant minds in Zanu PF never survived long in Zanu PF before he was booted out. You table ideas, you are booted out, you come up with proper policies, you are shown the door, you kneel before them, you are appointed as a minister, you bring a turnaround strategy, you are demoted to the position of minister without portfolio. That's Africa for you. Ballot will never work in Africa. Simba Makoni held several powerful positions within and outside Zimbabwe. At one point, Makoni served as the Executive Secretary for Southern Africa Development Community (SADC), you raise your head you are send to foreign assignments. When you bootlick on a rally, you will be elevated with large perks. You devaluate the Zim dollar, by the time you drop off from the 16th floor, you net one line will be dysfunctional and your official vehicle will be nowhere to be seen. You believe that diesel can come out of a rock, you will be assigned to be the god father of a power province and you will be given an off route vehicle for use. You compose songs for hero worshipping a leader, clearly your nomination will be on your way. You point out anomalies, you are labelled a CIO. During Grace Mugabe debacle, youth league announced in their own words I quote " WE ARE PREPARED TO DIE FOR MUGABE", when the military coup took place no one was seen the CBD, when majority of the youth led the 1 million march in solidarity with Mugabe some sold their goats to come to Harare for the 1 million march, after the march, Mugabe was at Blue roof, majority of them slept in pavements in town and some scrambled for food from bins, whilst Mugabe was watching CNN at Blue roof. So Simba never lasted in politics, he was competent, sharp, and strategic but POPULISM was ahead of COMPETENCY
Nkosana Moyo
When he pulled out a proper policy document, the next move was to board the next plane and fax a resignation letter. He has all the brains, he had one of the best manifesto, who listened? No one cares! Who is Nkosana Moyo by the way? No matter how brilliant and sharp he was he never survived a day in politics. I went through his document ahead of elections, it was a good one, in fact it was the best, but we are used to praise worship songs and hero worshipping. Competency will never work in Africa. We are used to jingles, jiggers and political maneuvering. Political brands are associated with waves. One is prepared to kill for a popular leader. What happened to Elton Mangoma and Tendai Biti when they tried to explain the constitution? They left Harvest House running for their dear lives. Mangoma was bashed for asking good questions. Popularity carries the day, no matter how much the leader does, he is always right because for now he is the one who is popular.
Current MDC nominations
competent people are out of the game. So if one decides to run for a certain political office using skills and competency, TOUGH LUCK, the nominations are based on popularity. There is nothing, Nelson can do he can't stop the process, because the POPULISM THEORY is prevailing. I feel sorry for my brother Nelson Chamisa because he is now surrounded by praise singers and hero worshippers and he can't do anything because those are the people who are popular for now. The bottom line is are these people going to deliver? The best brains are being elbowed out of the game. The game is for the popular ones. For now you can't go near Harvest House, and say let's have another presidential nomination, it's a risk. For now it's either Nelson Chamisa or Emmerson Mnangagwa. For the rest of you, you may have to wait for the next 15 years until another popular creature is born. The chete chete mantra is a created synopsis by bootlickers to protect their territory using populism.
Secretary General Post
This role evolves technical aspect which requires competency skills ahead of populism. Judging from comments from social media, social groups and academics, the role requires someone with a sound background and vast experience in different categories. I may see Nelson Chamisa going the route of appointing one, looking at the current scenario of nominations. Secretary General is the one who runs the secretariat of the party and he holds the key to legitimacy and credibility to international partners. Donors are closely monitoring the process. All other positions may be contested on popularity basis but this one requires competency. There must be a legal background, business development, someone who can turn the party into a commercial brand, someone with an appeal to locals and development partners and level headed. Someone of good thoughts and mature. We have three nominations so far, Hwende, Mwonzora and Daniel Molokele) Advocate), who is the current Hon Mp for Hwange.
Chalton Hwende
For now he is more popular within Chamisa's camp but with too many enemies within and outside the party. Yes he is a long serving member of the democratic movement but he has too many enemies within the party. He is a business man. He has a long history with Nelson Chamisa during their erstwhile days at Harare Polytechnic. He is a hard working person who fought to where he is today.
Douglas Mwonzora
He pressed a wrong button by rushing to the media, he became to ambitious which created more enemies for himself. He miscalculated and threw himself under the bus. Chances are very slim for him to win the SG post. Yes he is a good lawyer but his moral standing in the MDC is not appealing for now. So for Douglas forget about him, he is out.
Daniel Molokele
He is not popular within MDC structures, considering that he was based in South Africa and some other parts of the African continent. He is a well-established Business man with sound network, he holds a LLB in Law, Masters of Law and he has vast business interests ranging from agronomy to retail trade. He is level headed, sober and calm. If MDC is to go the appointing way, then he is likely to carry the day. He is a member of the Pan African Parliament. So the public will then have to judge for themselves and distinguish between COMPETENCY and POPULISM.
Edgar Lungu & Miles Sampa (Zambia)
During Michael Sata's days, the former Zambian leader struggled to find a successor. Before Sata died, he left Edgar Lungu with the instruments of power. In fact Lungu was in Namibia on Government business, when Sata got very sick, though many political stalwarts tried to force him to appoint Miles Sampa ahead of Lungu, Sata insisted that Lungu be flown from Namibia to Lusaka. Sata had to send his private jet to pick Edgar Lungu who was in Namibia. Many people wondered why he chose Lungu ahead of Sampa and others who were competent and reputable business people. The Patrotic Front went the popular way and demanded Lungu to be the president. When Guy scot fired Edgar Lungu as the Secretary General for the PF party, supporters went to the extent of burning tyres and smashing cars in protest and the following day, Guy Scot reinstated Lungu as the SG of the party. SG is a key position and strategic and it is always linked to succession stories. What happened to Miles Sampa who was considered to be one of the best business guys? He was thrown under the bus. That's politics. In Africa you must sing and do praise worship and be prepared to kneel if you are to remain within the camp. At the end of the day, Lungu carried the day and Sampa was elbowed out of the party. Only those whom you want to tell you false information feeding you with lies and deception will remain close to you. Those who pinpoint the truth will be out of the game.
Tinashe Eric Muzamhindo
holds a BA from Solusi University, MA University of Lusaka, Zambia, He holds a certificate in Project Management from University of Zimbabwe (UZ), He is also studying Doctor of Philosophy from Women's University of Africa and he can be contacted at tinamuzala@gmail.com
Source - Tinashe Eric Muzamhindo
All articles and letters published on Bulawayo24 have been independently written by members of Bulawayo24's community. The views of users published on Bulawayo24 are therefore their own and do not necessarily represent the views of Bulawayo24. Bulawayo24 editors also reserve the right to edit or delete any and all comments received.