Opinion / Columnist
Mwonzora & MDC Guptas' untimely political menopause
17 Apr 2019 at 09:02hrs |
Views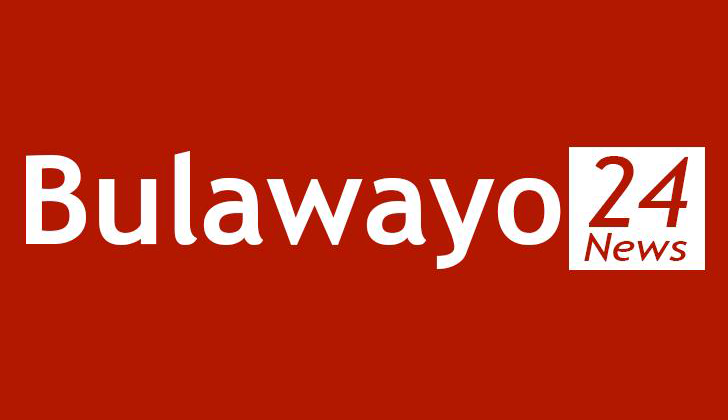 I suffered a psychological stroke upon receiving news of the defeat of Hon Mwonzora in his Sakubva home ground. The defeat of Hon Mwonzora in Manicaland should not be taken for granted. Political analysts and prophets should give us a genuine interpretation of this (Mwonzora setback in Manicaland). Politics is a game of numbers, the failure by Hon Mwonzora to get support from his backyard is likely to make him a political liability. This piece seeks to demonstrate that the rejection of Hon Mwonzora in Manicaland was because of his political acrobatics that went wrong.
It is not only Hon Mwonzora who is being defeated, the MDC Gupta click has been shown the exit door as well. By MDC Gupta I refer to the secret advisors of the late Morgan Tsvangirai, they are equivalent to the ZANU-PF's Queen Bee. They provide everything to their leader in power from money to concubines. Interestingly, the MDC Gupta crew are all from Manicaland the home province of the late Tsvangirai. Nelson Chamisa should be worried about this Gupta clan, they are after wealth and not the interests of the democratic movement.
I am now forced to agree with Welshmen Ncube and Tendai Biti's claim that Nelson Chamisa was anointed by Morgan Tsvangirai before his demise. The late Tsvangirai was a clever man, he knew that Nelson Chamisa was a people's favorite. Nelson Chamisa's appointment forced Khupe and team to go astray without realizing that Nelson Chamisa was a people's favorite. Hon Mwonzora was also not happy with Nelson Chamisa's anointment, he wanted an MDC emergency congress to vote and endorse Tsvangirai's replacement. Probably he had miscalculated his political muscles thinking that the double potion of the late Tsvangirai's spirit could land on his head.
There is no doubt that Hon Mwonzora is a victim of ZANU-PF and State media backed by the twitter God-Mothers Tafara Shumba and Nicole Hondo. Their aim was to sponsor a weak candidate for MDC alliance ahead of 2023 elections. Hon Mwonzora was given enough coverage by ZANU-PF team and State media. They did not know that they were digging a grave for Hon Mwonzora. No one can blame Hon Mwonzora for being loved by a devil but he should have at least put some effort to throw the devil away. That is why Deputy Minister Hon Mutodi has already declared the incoming MDC alliance congress null and void. The elements from the devil are also sponsoring an MDC alliance congress challenge in courts of law.
The MDC alliance congress is going to be a protest vote against ED Mnangagwa, ZANU-PF and CIO interferences in opposition politics. This is going to be an opportune time for MDC alliance supporters to clean the party. Khupe/Gutu are now in mouth and lipstick relationship with ED Mnangagwa/ ZANU-PF/CIO. Such an arrangement is now forcing me to accept the hypothesis that MDC has been grooming CIOs since its inception. Obert Gutu threatened to go on a self-imposed exile if Nelson Chamisa is going to be the President of the Zimbabwe despite remaining in Zimbabwe during the dictatorship period of RG Mugabe. According to Gutu, RG Mugabe and ED Mnangagwa are now better devils.
Hon Mwonzora still have a chance to Challenge Nelson Chamisa or opting for a Secretary General's post but the voice of the people should be given chance. Some analysts are requesting Nelson Chamisa to ask Hon Chalton Hwende to pave a way for Hon Mwonzora. I disagree with their position, Nelson Chamisa should allow MDC supporters to exercise their right to vote. No one should be treated with kid-gloves and Hon Mwonzora should fight for his own survival. Therefore, Nelson Chamisa should keep a distance and allow democracy to prevail otherwise people will label him a dictator. Democracy is not different from a bitter pill and Nelson Chamisa should not set a wrong precedent.
This is the time for Nelson Chamisa to stamp authority on MDC alliance. I know that the late Tsvangirai had a lot of friends from Manicaland, some of whom were accused of playing a Gupta role. MDC alliance supporters have rejected them, Nelson Chamisa should work with a team given to him by the congress. He should do away with the Guptas of MDC and move forward. A certain Saungweme (claiming to be a member of MDC Manicaland province leadership) is already threatening Nelson Chamisa that MDC is going to split again because of his ignorance of these Manicaland's Gupta clan. Nelson Chamisa should not be afraid because he has the support of grassroots and the MDC Guptas are a storm in a cup of coffee. They should know that the time of Tsvangirai is now history and they need to give a new team a chance.
President Nelson Chamisa should be very careful, he should not tolerate the MDC Guptas to interfere with his leadership. He should only work with Guptas given to him by the congress. He should learn from the late Morgan Tsvangirai, the Guptas almost destroyed his leadership. They did not only spoil him with money but also concubines who almost confused him at one point in time.
This MDC Taliban is likely to cause havoc to ZANU-PF. The likes of Biti, Ncube, Hwende, Kumalo etc (if elected) will definitely give ED Mnangagwa, army and ZANU-PF sleepless nights. The MDC alliance congress is coming at a time when Zimbabwe has just joined hyperinflation state/second from Venezuela, when the RTGS currency is being rejected by masses, where AL Bashir has been shown the exit door in Sudan. May the spirit of change bless Zimbabwe as well.
Don Chigumba can be found on twitter @Donchigumba
Source - Don Chigumba
All articles and letters published on Bulawayo24 have been independently written by members of Bulawayo24's community. The views of users published on Bulawayo24 are therefore their own and do not necessarily represent the views of Bulawayo24. Bulawayo24 editors also reserve the right to edit or delete any and all comments received.