Opinion / Columnist
Zimbabwe marks 39th Independence Day amid economic crises
18 Apr 2019 at 07:19hrs |
Views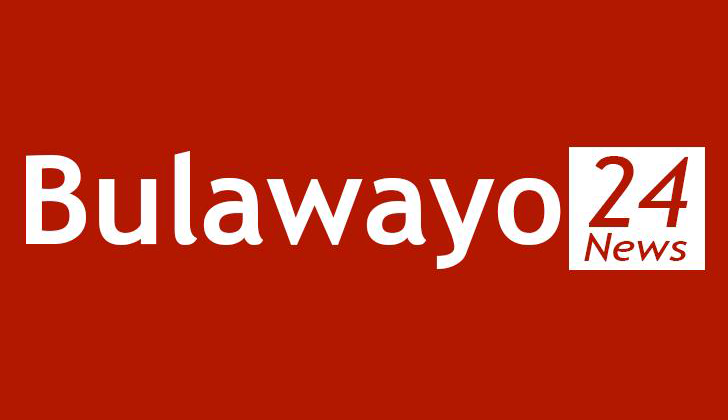 Thousands of people will gather today to watch a military-civilian parade in the capital, Harare, as Zimbabwe marks the 39th anniversary of its independence from Britain.
Thousands of people are expected to attend the parade in the Chinese-built 60 000-seater National Sports Stadium. Delegates from foreign countries are expected for the nationwide celebrations, which will be marked by a speech by President Emmerson Mnangagwa.
Mnangagwa's government has invited all opposition political parties in Zimbabwe to the 39th Independence celebrations but said party regalia will not be allowed. In keeping with tradition, cities across the country will also mark the day - with the usual ceremonial speeches and military parade to commemorate April 18, 1980, when the Declaration of Independence from Britain was adopted.
It will be the second celebrations since independence in 1980 that will not feature the 95-year-old former ruler, Robert Mugabe, who was forced to step down after the military seized power in November 2017 in a soft coup.
Mugabe's successor, Emmerson Mnangagwa, will preside over this year's celebrations. The head of State, who is battling a worsening economic crisis, will inspect a guard of honour before delivering his speech. His ruling Zanu-PF, through spokesperson Ambassador Simon Khaya Moyo, said each year, Zimbabwe has celebrated its birthday with national pride and unity of purpose.
"It is a day attained through supreme sacrifice by thousands of sons and daughters of this great land after a long and protracted armed liberation struggle against colonialism and settlerism," he said.
"It was a struggle, which took various formations since its inception in the 1890s, by our forebears, meandered through organised boycotts, demonstrations, use of petrol bombs, arson, culminating in the use of arms of war."
Zimbabwe's war to shake off colonial ties with Britain started in the 70s and lasted scores of years. Ahead of the celebrations, the prices of bread, mealie meal, rice and other basics have gone up while acute fuel shortages are the order of the day.
According to economist Kipson Gundani price increases are a result of two factors. "The price of commodities is a result of the interaction between supply and market demand. Price increases can be best described under two scenarios: when there is a surge in demand and if there is undersupply of commodities.
"In the Zimbabwean case, we discover that there is what we call pull-demand, there is a lot of liquidity in the market chasing too few goods. "This is because since January, some companies have been adjusting their employees' salaries, which has increased the buying power against disrupted production," he said.
Due to low levels of production, retailers have been forced to import most basic goods that range from cooking oil, soap and wheat for bread, bringing in the yesteryear memories of the 2008 hyper-inflationary period, where government had to introduce price control measures. During the period inflation rate in Zimbabwe was estimated at 500 billion percent.
Professor of world politics at the London School of Oriental and African Studies Stephen Chan said Mnangagwa administration must bite the bullet and take comprehensive measures to stabilise the economy.
"Economic conditions would have worsened under either Mugabe or Mnangagwa. The problem is not who is the leader, but whether there is economic leadership that is prepared to institute and sustain hard structural reforms.
"Everyone is just dithering around the edges and praying for investment. The opportunity for large scale investment was lost as soon as people were killed in the aftermath of the elections. The world that was poised to consider helping Zimbabwe then turned its back.
"The good thing is that, finally, the beginnings of serious talks are taking place with the IMF - but Zimbabweans should know that, with IMF medicine, things always feel worse before they start very slowly to get better," said Chan.
Namibia-based Zimbabwe academic and researcher Admire Mare said Mnangagwa's government must deal with issues like polarisation, lack of dialogue and corruption to bring cheer to long faced Zimbabweans. "It is a confluence of factors absence of political dialogue, corruption, weak institutions and a general lack of trust in public institutions by ordinary citizens.
"Political stability and predictable economic policies are important for sustainable economic development. Yet in Zimbabwe, there is a lot of polarisation which doesn't augur well for economic revival.
"The situation hasn't changed despite attempts to liberalise the economy through the calibrated approach by the ministry of Finance and RBZ monetary policy statements.
"It's hard to say it is worse than 2017 but surely the fuel crisis and price increases are not helping the economic recovery efforts. More migratory trends are being witnessed especially amongst the youth because there are little employment prospects.
"I think the current regime assumed things will be easier but as we have seen the crisis has many layers which require sober-minded planning and execution," said Nare.
Source - Daily News
All articles and letters published on Bulawayo24 have been independently written by members of Bulawayo24's community. The views of users published on Bulawayo24 are therefore their own and do not necessarily represent the views of Bulawayo24. Bulawayo24 editors also reserve the right to edit or delete any and all comments received.