Opinion / Columnist
Jesus Christ - It's Easter again
21 Apr 2019 at 08:53hrs |
Views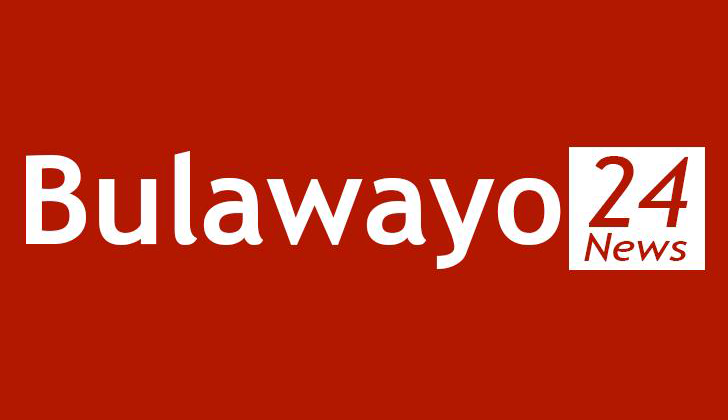 TO me Easter is usually a reminder of two things, the first being the sacrifice of Jesus for us. The second being the speed of time. When you get to this date, you know we have exhausted almost a third of the year, and resolutions should be one third complete by now. We are past planning stage, at this point one should be in full blown implementation. The year is moving along swiftly. We are growing old, making history, make sure you are making the right history.
In Easter we remember what Jesus did for us. Although Jesus did not rise from the dead on exactly this date, there is still no harm in remembering the greatest sacrifice of all time, the resurrection of our Lord. Jesus dying for us made Him a very important person to us and to the world. Even if you do not believe in Jesus, his resurrection still affects you in one way or another. That is the nature of God. It is important you know Him not just as our Lord, but know the implications of knowing Jesus.
Jesus Christ is the head of our church. This is an unchanging fact. We cannot replace Christ in the church. A lot of things in the church may be changed, but not the head of the church. Christ is the head, we work and act under his instruction. If you remove Christ who is the head of the church, then you replace him with something else, you can be sure the church is no longer a church, it is now a demon infested social gathering. Because if you remove Christ, you automatically install the devil. You cannot have it any other way. Jesus Christ himself is the head of the church. He is the one that dictates what is done and how it is done, he maintains order in the church the same way the human head maintains order in the body, through calculated and quick instructions. The head itself makes contact with the body. Christ does the same for us. He monitors the church and ensures everything is going well.
Philippians 2 verse 9 to 11
Therefore God exalted Him to the highest place and gave Him the name that is above every name, that at the name of Jesus every knee should bow, in heaven and on earth and under the earth, and every tongue confess that Jesus Christ is Lord, to the glory of God the Father.
If Jesus is the head, and you are a Christian, this implies to you that you must have a good relationship with him. A situation where you and Jesus hardly ever speak is not good in maintaining a good relationship with Christ who is the head of the church. Remember the man died for you, even before you had committed any sin. He died for your past, present and future sins. It is only fair to reciprocate such love with at least talking to Him in the morning. This is the very foundation of our Christian faith. It is summed up in one name. Jesus. Jesus Christ is our Lord and Saviour. It is by Him that we enjoy the life we live today and we will be in heaven in the future.
The word of God says He has been exalted to the highest place. People have some titles in this world that will knock your socks off. Some of these titles are scary to hear because they give you an indication of the power held by these people. Each time I speak of titles, one particular name always comes to mind, Ugandan dictator Idi Amin. These are some of his titles, not all of them. His excellency president for life, field marshal Al Hadji Doctor Idi Amin Dada, VC, DSO, mc, lord of the beasts of the earth, fish of the sea and conqueror of the British empire in Africa in general and Uganda in particular. Let those sink in, go back and read them again. They are insane, but Jesus is still higher. This must imply that we must worship Jesus. When we worship Christ, we bow down. It is a sign of surrendering our crowns to him and acknowledging that he is exalted above everything.
Jesus is even higher than the British Empire which the late Idi Amin bragged about conquering. Who is Britain in the face of Christ. The devil himself knows that there is a man higher. In Mark 5 verse 7 demons in a man practically begged for mercy, not one demon, thousands grouped together begged for his mercy. This is a show of strength and power of Christ. He shouted at the top of his voice, "What do you want with me, Jesus, Son of the Most High God? Swear to God that you won't torture me!" Jesus holds a higher office. And by Him being there, they confess Son of the Most High.
The name of Jesus can save
Romans 10 verse 13
13 for, "Everyone who calls on the name of the Lord will be saved."
I like one particular thing about being human. Human beings have been created to be superior overall creation because we are just like God Himself. This did not go down well with the devil and other angels that fell from heaven with him. They made it their mission to come into the dwelling place of humans created by God to try and create destruction and deceive as many of us as they can so that we receive the same judgement of condemnation like them. All this is driven by an evil and proud heart within the devil himself. God seeing this He Has made many efforts to return human beings to Himself. He did this using prophets of old who were pre-runners of Jesus Christ. They were all preparing the world to receive the Messiah. They all played a big part in the big project God gave them. But the final part in the puzzle was Jesus Christ Himself. He is the answer to salvation of humanity. Him coming on earth, being born, living and dying all have significance to each of us. Ultimately the name of Jesus is the only name by which human beings can find salvation. It is improper to speak about salvation and not give people the opportunity to receive Christ. Pray the following prayer and mean it in your heart and you will be saved.
Lord Jesus, I ask you to come into my life and forgive me all my sins. I confess my sins to you this day. I denounce satan and all his works. I confess Jesus is the Lord of my life. I believe with my heart and confess with my mouth that you rose from the dead. I am saved by the blood you shed for me. Write my name in the book of life. Today is the day I am united with the Lord Jesus. I pray this prayer in the mighty name of King Jesus.
Amen!
Welcome to the family of God
1. Get yourself a complete Bible, starting from Genesis to Revelations.
2. Read the book of Romans, it will give you a clear explanation of what you have just done. It will also give you a clear picture of your new identity as a Christian.
3. Find a living church of God, attend service every Sunday and get baptised. Make sure to receive the Holy Spirit, He will change your life.
Praise the name of Jesus, be blessed.
Itai Chapunza
Facebook : Itai Chapunza
Source - the standard
All articles and letters published on Bulawayo24 have been independently written by members of Bulawayo24's community. The views of users published on Bulawayo24 are therefore their own and do not necessarily represent the views of Bulawayo24. Bulawayo24 editors also reserve the right to edit or delete any and all comments received.