Opinion / Columnist
Multiple inconsistencies in Mr Multiverse Dungani's article.
21 Apr 2019 at 18:59hrs |
Views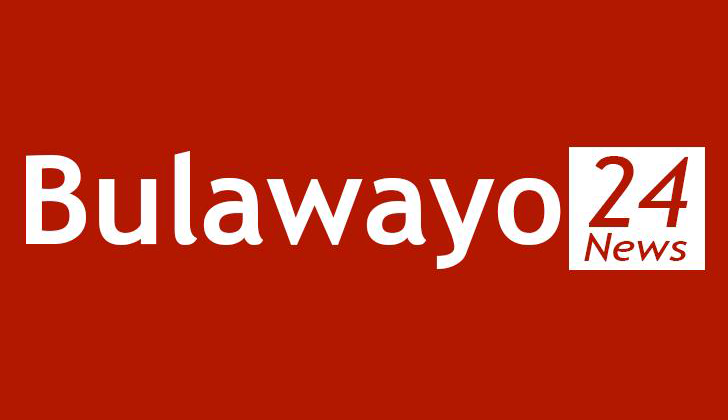 I do not usually respond to people who veer off the road to focus on personalities, however, allow me to respectfully respond to Dr Multiverse Dungani's wild, baseless and incoherent claims he made in response to my article 'Does Nelson Chamisa deserve an opportunity from Ndebeles?'. In my article I spelt out clearly the factors which people claim should make Ndebeles to bow before him like a God and those factors which pointed out that they should run away from him as if he was Satan the devil uqobo lwakhe.
Firstly, Dr Dungani claims that he knows me, maybe he does, but he goes on to say we are compatriots, the truth is I do not know this Dr Dungani. Of course it is clear that he is using a pseudonym, I have my suspicions as to who Dr Dungani is. A man I respect. A man I had thought had transcended the tribal divide. A man I viewed as my role model.
Dr Multiverse categorically claims that I have a passion for Zimbabwe to succeed. This is not true, the only passion I have is for Mthwakazi. Having said that this does not mean that I do not wish Zimbabwe well, of course I do. One day Zimbabwe would be our nearest neighbour and the closest in terms of trade. AS is Zimbabwe is going nowhere because of the genocide and inhuman treatment which it has subjected Mthwakazi to. This has become a proverbial albatross around Zimbabwe's neck. Even if Zimbabwe wishes to become a truly open society on practical terms it can not do so for fear of prosecutions against crimes against Mthwakazi. The liberation of Mthwakazi will lead to Zimbabwe's liberation.
You claim with certainty that I am of Zulu origin, I know why you raised this point, you wanted to make me feel like a foreigner in my motherland -Mthwakazi. The Mthwakazi struggle has never been about tribes or misguided silos. In an independent Mthwakazi we will still have Shona speaking peoples. You went on to say that I hate Shonas, this is a mother of all misrepresentation. I have never hated Shonas and I will never hate Shonas, however, if telling the truth is equated to hatred of Shona people then let it be. If demanding freedom for my people amounts to Shona hatred then let it be. If pointing out to the glaring mistakes which Shona people are doing which is destroying the country equals to Shona hatred then let it be. Dr Multiverse, let me tell you something you did not ask but claimed to know, I have lived in South Africa for some years and nobody ever called me a Kwerekwere. It is a lie that nobody from Mthwakazi can hold a public office in SA. I can give you a list of very successful Mthwakazians in SA, but I won't as I do not want to expose them. The beauty of being a Mthwakazian in SA is that you can become 100% Zulu, 100% Sotho, 100% Xhosa etc. If I had associated myself to Shona origin you would be praising me for being a consciously astute individual who does not suffer any identity crisis. I have never at any given point in my life ever felt as if Zimbabwean. My identity is very clear, I am of the Hlubi nation and in my veins I have Kalanga blood from my great grandmothers' side. So you can call me Kalanga if you want and I am happy to be called a Kalanga.
I agree with you 100% Zimbabwe has harshly treated Mthwakazi to date, however, your incoherent piece-meal solution which is cushioned in sophisticated language and which you propose as panacea to Mthwakazi problems is way off the mark. Firstly, I do not seek destruction of the entity called Zimbabwe, Zimbabwe should live but it should not continue to live at the expense of Mthwakazi. What needs to happen is the separation of Mthwakazi from Zimbabwe, just as simple as that. Zimbabwe continues to exist, whether in our absence you will push yourselves over the cliff edge or not that should not be the reason to attempt to deny Mthwakazi her freedom. Mthwakazi will be better pleased to help you not to jump over the cliff edge. I am against your suggested incremental changes and probably negligible changes, I demand radical and revolutionary changes right now.
One thing that truly exposes you Dr Multiverse is your statistics which you plucked from the air in terms of demographics. Do you know what I call this?, I call it gukurahundi philosophy or ideology which sough to erase the existence of Mthwakazi from the face of the earth and from memory. Both these have failed, Mthwakazi continues to resurface, and Mthwakazi continues to survive. Even a demented individual from eNgutsheni will not believe your politically motivated statistics, they will say hawu kanti usuhlanya. Dr Multiverse we are comfortable in our skins, we are comfortable in our diversity, we have never viewed our diversity as a threat but always viewed it as our eternal strength. Thanks to our Kings Mzilikazi and Lobhengula who valued diversity and respected differences. Even if Mthwakazi constituted 2% in Zimbabwe that 2% is 100% in Mthwakazi and nobody should come and try to eliminate us just because we are 2% in the context of Zimbabwe.
You cleverly try to associate me with a non-existent MLP. As far as I know there is no political party like that. You also try to make me look like I am a secessionist, this is not true, I am a restorationist. I seek to restore the independence and sovereignty of Mthwakazi.
I realise that in your long article you did not really marshall a convincing argument on why Mthwakazi should support Mr Nelson Chamisa. I remain opposed to supporting Chamisa and unconvinced that he may be our saviour. Actually I do not want him to be our saviour. We need to be our saviour.
Dr Multiverse I invite you to a civilised discourse not to one which will seek to focus on me, our subject is Chamisa and on how Mthwakazi will benefit from supporting him. At first they said let us remove Mugabe first, then progressed to Tswangirayi is the only our who can remove Mugabe and now the song is let us help Nelson he will remember us in his kingdom of God. When are we going to say let us support George Mkhwanazi, let us support Mqondisi Moyo let us support Nkala etec?
Source - Thulani Nkala
All articles and letters published on Bulawayo24 have been independently written by members of Bulawayo24's community. The views of users published on Bulawayo24 are therefore their own and do not necessarily represent the views of Bulawayo24. Bulawayo24 editors also reserve the right to edit or delete any and all comments received.