Opinion / Columnist
Supporting Zimbabwe's devolution plans with devolved blockchain
22 Apr 2019 at 17:52hrs |
Views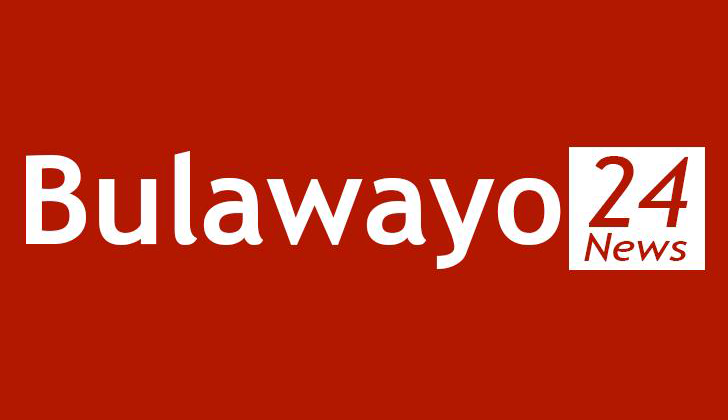 8-10 minutes
The aim of devolution that the government of Zimbabwe plans to implement is to arrest economic decline and set the country on a path to sustained recovery and growth while Zimbabwe remains a unitary state. The underlying strategy is pure and simple, the ten provinces of Zimbabwe, in embracing devolution, will be expected to pursue economic developmental activities that should benefit the local people, communities and businesses they affect by creating more opportunities, equity and equality.
These provincial developmental activities should also allow for the implementation of turnaround strategies that can keep inflation at a minimum, increase foreign exchange availability and enhanced capacity utilisation that can lead to positive contributions to the nation's GDP.
With that in mind, there is therefore imperative need to implement fundamental provincial frameworks and mechanisms to allow the provinces to perform to their fullest potential and entrench macroeconomic stability and recovery programs when the central government is devolved or else the provinces will simply be empowered to fail.
Devolution principle
The Minister of Finance and Economic Development of Zimbabwe recently indicated that cryptocurrency could be a way to address the prevailing economic challenges.
While the government of Zimbabwe is understood to be already working on the devolution strategies, there is a good opportunity for the central government to take advantage of the available disruptive and innovative technologies such as blockchain and include this into overall plan.
When blockchain is applied to Zimbabwe's devolution as a principle, the first impression for all concerned stakeholders would be a system that is actually distributed, one that is characterised by tamper-proof and immutable ledgers with traceable, time-stamped and verifiable transactions and above all a secure and transparent system.
While there are some 'reserved' powers, which remain non-devolved from the central government, mainly for national security and other reasons, the crux of devolution in Zimbabwe should be based on pillars that ameliorate cash flow difficulties, increase production, create and maintain employment and create value for investors.
There are a number of benefits that blockchain technology could bring when implemented alongside devolution, but the focus of this article is on a devolved cryptocurrency that can be introduced as an integral element of the devolution plans in Zimbabwe.
Potential for investment
Each of the ten provinces of Zimbabwe is endowed with natural resources that present these provinces with comparative advantage in certain activities. The one thing that years of economic turmoil in Zimbabwe could never do was to erode the existing potential for investment and development across the various economic sectors and today the country is one of the most attractive investment destinations in Africa.
All provinces present various opportunities in sectors such as mining, farming, animal husbandry, manufacturing, tourism, real estate/construction and telecommunications.
The provincial authorities across all provinces will be required to formulate their provincial targeted intervention programs, which are based on stylised production information to allow for the deployment of resources to where there is greatest impact on the economy according to natural resource endowment.
In applying blockchain in devolution in Zimbabwe, the model will be based on asset-backed tokens that are issued against the value of that asset within a province. The cryptocurrency will in this case be a digital representation of the evaluated asset. This evaluated asset will thus become a financial instrument that will be utilized as an income-generating asset within the concerned province. The province-by-province approach will allow for greater focus on specific activities for maximum output at relatively low costs.
What it means is arable land could be one of such assets within a province. In this case the land, if for agricultural purposes, will need to be first and foremost evaluated based on direct capitalisation.
This will take into consideration the size of land, soil quality, buildings, equipment and expected income amongst other factors. A value will then be attached to it, say US$ 1 billion and at the same time tokens worth $1 billion will be availed and issued as Initial Coin Offering (ICO) and sold to investors in exchange for legal tender. Zimbabwe is short of foreign currency reserves and as such the legal tender used in the ICO transaction will be US$ and not in other cryptocurrencies.
As this example shows, the property rights will in this case remain with the owners of the actual land because the investment will be in an asset-backed token and not the land itself. Once the transaction is successful, the proceeds will then go towards the land's capacity utilisation i.e. procurement of farming equipment, irrigation systems, seeds, labour etc.
Income will be generated through the selling of farm output/crop locally and some will be exported and earn foreign currency. This means the investors will have digital title to not just some of the equipment but also the crop and they can also earn returns in the form of hard currency or other cryptocurrency according to their choice.
Devolved cryptocurrency
The same model can be applied to other sectors within a province or across various provinces such as mining, manufacturing, real estate, tourism etc. in the case of mining, if mining gold then the gold mine will also be evaluated and the token issued will not be backed by actual gold reserves as it were but on the value of the mine. In real estate, the investors will have digital title to their developed property i.e. shopping malls, residential buildings and thereby earn income through rentals etc.
In all of this, the role of the Reserve bank will be limited to processing global receipts and payments and provide optimum regulation but minimum intervention as the Distributed Ledger Technology (DLT) will do most of the work.
The Zimbabwe Ministry of Finance will have to play the key role toward the establishment of the blockchain system and put in place meaningful support structures that can assist in maximising output from provincial economic activities toward contribution to their respective Gross Provincial Product (GPP) and ultimately GDP. The devolved cryptocurrency will not be used by ordinary citizens for their day-to-day payment transactions but will purely be a financial instrument.
However, alongside with this, Zimbabwe could still introduce a cryptocurrency into the mainstream payments system for everyday transactions by the public.
The everyday use cryptocurrency could then be backed by processed assets produced from the provincial activities facilitated through the asset-backed tokens. Zimbabwe will ultimately have a fully functioning cryptocurrency supported ecosystem that cuts across the primary, secondary and tertiary sectors of the economy.
As this system will rely heavily on FDI, there will be need for the central government to work closely with the provincial authorities from all provinces in making sure the investors are offered protections and guarantees to their investments through treaties.
The provincial authorities will be further required to promote investment within their respective provinces through sound and fair legislation that strikes a balance between public interest and investor protection.
The future is indeed bright for Zimbabwe and as long as all concerned parties come to work together then anything can be achieved for the betterment of all Zimbabweans and everyone who calls this beautiful country home.
------Donald Mudenge, entrepreneur and Director, MobiCash Zimbabwe.
Source - Donald Mudenge
All articles and letters published on Bulawayo24 have been independently written by members of Bulawayo24's community. The views of users published on Bulawayo24 are therefore their own and do not necessarily represent the views of Bulawayo24. Bulawayo24 editors also reserve the right to edit or delete any and all comments received.