Opinion / Columnist
Mnangagwa is illegitimate by virtue of rigged elections - regardless Chamisa climb-down
23 Apr 2019 at 07:47hrs |
Views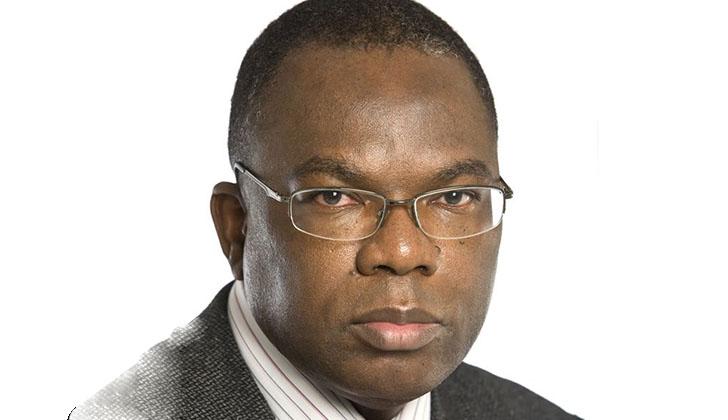 As far as Mnangagwa is concerned last year's elections were free, fair and credible. He has invited opposition parties, civic society and all other interested parties to a national dialogue to discuss the country's worsening economic situation, etc. on condition that the participants recognise him as the legitimately elected president of the Republic.
So far Nelson Chamisa and one or two other opposition leaders have refused to attend the national dialogue because he refused to accept Mnangagwa's legitimacy. He has now softened his stance.
"MDC-Alliance president Mr Nelson Chamisa has made a major climb-down on his hardline stance against inter-party dialogue and called for an engagement between him and President Mnangagwa to tackle national challenges affecting the country," reported Bulawayo 24.
"In a clear about turn, Mr Chamisa said he was willing for a direct engagement with President Mnangagwa to discuss political, economic and social issues affecting the country, while the party's spokesperson Mr Jacob Mafume said they were willing to compromise on their previous demands."
Some of the demands by the MDC-Alliance described by some political analysts as bizarre included the establishment of a Transitional Authority to run Government.
Other demands included opening up debate on President Mnangagwa's legitimacy which has long been concluded by the Constitutional Court which upheld his election victory after Mr Chamisa approached the superior court challenging the July 30, 2018 election results.
Mr Chamisa posted a conciliatory message on his twitter account at the weekend where he called for people to rise above party politics.
Nelson Chamisa and his MDC Alliance, like all the other opposition parties and candidates who participated in last year's elections, knew that Zanu-PF was going to rig the elections. They knew what since the 2013 rigged elections not even one meaningful reform was implemented and with no reforms it was clear Zanu-PF will rig the 2018 elections. And they did.
Compromise! What is there to compromise about? Whether or not Mnangagwa and his regime are legitimate is not a matter of what Mnangagwa, the sell-out opposition or anyone else says but what the historic facts say.
Last year's elections were a repeat of the 2013 elections complete with the same glaring flaws and illegalities. 3 million Zimbabweans in the diaspora were denied the vote only for Mnangagwa to promise after the vote they will get the vote next time. The public media remained the exclusive monopoly of the Zanu-PF. Zanu-PF operative and local leaders used state aid and resources to coerce the voters, especially in the rural areas, to attend party rallies and then to vote for the party's candidate.
ZEC failed to release a verified voters' roll although this is a legal requirement. The regime increased the number of polling stations from 2 000 in 2008 to 9 000 in 2013 to over 11 000 last year. ZEC failed to make public some of the polling station results although this was another legal requirement. ZEC was also required by law to keep a record of all voters who refuse to vote in both the parliamentary and presidential race; again there was no such record. There were over 70 000 more ballots cast in the presidential race than in the parliamentary one. Ever the blind could see the elections was being rigged!
"The electoral commission (ZEC) lacked full independence and appeared to not always act in an impartial manner. The final results as announced by the Electoral Commission contained numerous errors and lacked adequate traceability, transparency and verifiability," stated the EU Zimbabwe Election Observer Mission's final report.
"Finally, the restrictions on political freedoms, the excessive use of force by security forces and abuses of human rights in the post-election period undermined the corresponding positive aspects during the pre-election campaign. As such, many aspects of the 2018 elections in Zimbabwe failed to meet international standards."
In short Emmerson Mnangagwa and his Zanu-PF party are illegitimate because last year's election process was pregnant with flaws and illegalities, errors and irregularities, etc. It simply beggars belief how anyone could ever judge such a flawed and illegal process free, fair and credible. And if the process failed to meet international standards of free, fair and credible; how could the result be anything else other than illegitimate.
Zimbabwe's economic meltdown is a result of 39 years of criminal waste of the nation's human and material resources by the corrupt and tyrannical Zanu-PF regime. As much as Mnangagwa would like to give the impression that he has transformed Zimbabwe since taking over from Mugabe following the November 2017 military coup. The truth is Zimbabwe is still a pariah state ruled by corrupt and vote rigging thugs.
By blatantly rigging last year's elections Mnangagwa has confirmed Zimbabwe is still very much a pariah state governed by an illegitimate regime. Even if Chamisa join all the other opposition parties and candidates and proclaim Mnangagwa the legitimate president, that will not change the reality that he is illegitimate.
As long as Zimbabwe remains a pariah state, there will be no meaningful economic recovery because no local and foreign investor or lender will ever want to do business with a pariah state. No one!
Mnangagwa is illegitimate because last year's elections were not free, fair and credible. It was clear from the start that the elections would be rigged. No one in the opposition camp should participated, they did out of greed. It is the same greed that have the opposition taking part in these Zanu-PF led national dialogue.
Chamisa, you are now ready to recognise Mnangagwa as the legitimate president in return for a seat on the gravy train. This is not the first time MDC have sold out and Mnangagwa knew you would sell-out. Still both Mnangagwa and yourself can delude yourself that Mnangagwa is now legitimate, he is not, and that the compromise will deliver any meaningful economic recovery, it will not!
"We need to put an end to these economic problems for the sake of ourselves and our children," maintains Chamisa.
Zimbabwe's economic problems will remain, indeed will get worse, as long as the country remains a pariah state. We need to cures ourselves of the curse of corruption, vote rigging and illegitimate regimes by acknowledging the problem of vote rigging and dealing with it and not selling-out by pretending the illegitimate is legitimate!
Source - zsdemocrats.blogspot.com
All articles and letters published on Bulawayo24 have been independently written by members of Bulawayo24's community. The views of users published on Bulawayo24 are therefore their own and do not necessarily represent the views of Bulawayo24. Bulawayo24 editors also reserve the right to edit or delete any and all comments received.