Opinion / Columnist
The Zimbabwean conundrum: A critical test for SADC
07 Jun 2012 at 05:21hrs |
Views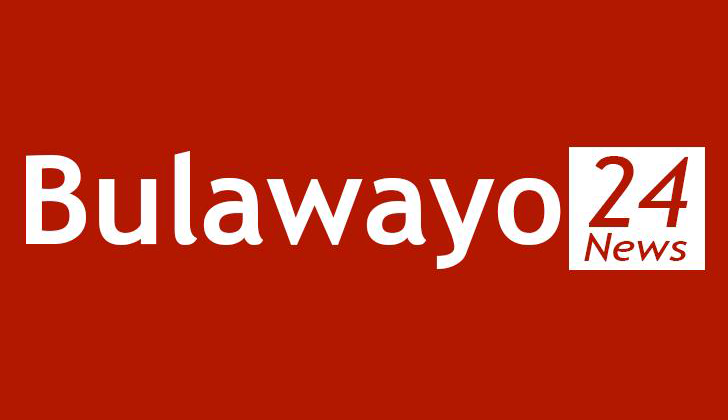 When ECOWAS swiftly and effectively intervened in the Ivory Coast crisis, analysts said SADC leaders should have turned green with envy, in view of the ongoing problem in Zimbabwe.
In a brilliant editor's memo titled, "SADC can't hold a candle to ECOWAS' Independent 30/12/10, Constantine Chimakure wrote:
"ECOWAS is doing what SADC should have done in Zimbabwe in 2008 when President Robert Mugabe and Zanu-pf stole elections in March and June through a combination of manipulation and violence."
"Our regional bloc has neither teeth nor bark. It has not only failed Zimbabweans, but has also failed to act decisively in Madagascar and Swaziland where authoritarian rule and dictatorship have been institutionalised," said Chimakure.
Two years later we still share Chimakure's 'frustration' at SADC's failure to decisively and firmly deal with the Zimbabwe crisis which indeed remains "a keg of gunpowder" if key democratic reforms are not implemented before elections are held by June 2013.
A major cause for concern is the frequency with which the Zimbabwe military is dabbling in politics, threatening a coup but getting away with "murder" so to speak.
As recent as Monday, June 4, one was left wondering why SADC has not issued a stern warning when ZNA Chief of Staff (Administration) Major General Trust Mugoba reiterated what his colleagues have said before that the army will not respect what the state-owned Herald called "puppets."
"As the military, we do not only believe, but act in defence of these values (gains of the liberation struggle) and we will not respect any leader who does not respect the revolution. "We will not even allow them to go into office because they do not represent the ideology we fought for. As the military establishment, we have an ideology that is represented in the mission of Zanu-PF," Mugoba said.
What SADC should know is that even the 37-year old Economic Community of West African States (ECOWAS) was once labelled 'impotent' for believing in a policy of non-intervention until the 1990s when it formed the West African Peace Keeping Force (ECOMOG) to halt the carnage that was ravaging Liberia.
Ever since then, ECOWAS has not only imposed sanctions on wayward member states but also sent troops to restore order such as in Guinea Bissau.
In the case of the Mali crisis, an ECOWAS emergency summit on 2 April demonstrated that ECOWAS was not babysitting coup leaders by imposing severe financial and diplomatic sanctions on the country in an effort to restore constitutional rule after soldiers seized power.
Although the decision to deploy troops has raised a huge debate, ECOWAS froze Mali's national assets, banned it from using its neighbour's seaports and cut-off currency flow to Mali which uses the regional CFA franc. It also imposed travel bans on the Mali military junta and froze their personal assets.
If only SADC emulated ECOWAS since the Ivory Coast crisis, Zimbabwe would arguably be marking the 2nd anniversary of peaceful democratic elections since 2008 by now.
To show leadership, ECOWAS slapped sanctions on Guinea Bissau junta end of April aimed at restoring constitutional rule. It imposed targeted sanctions on the military junta and diplomatic, economic and financial sanctions against Guinea Bissau which took effect on 30 April 2012.
Nobody is suggesting that ECOWAS waved a magic wand and all problems got resolved. Only a fool would say that.
It is worth noting that a UN Security Council delegation recently said the "diplomatic solutions" initiated by ECOWAS to restore constitutional order in Mali had "failed."
However, ECOWAS has shown decisive political will unmatched by SADC leaders in dealing with the Zimbabwe crisis.
Nevertheless, it has not all been doom and gloom for SADC, as last week the regional body put its foot down on Mugabe's plans to rush the country into elections without key reforms including a new constitution. That caught the Zanu-pf regime by surprise.
Ideally, SADC should go beyond that 'game changer' in Angola, and draw-up tough measures including diplomatic, financial and trade sanctions on Zimbabwe if the election roadmap continues to gather dust by 1st December 2012.
In the event of Zimbabwe defaulting on the election roadmap, SADC should act decisively like ECOWAS did by flexing its economic and diplomatic muscles.
Last week in Luanda, SADC proved that it can make a difference if it wants to, despite Mugabe's high powered delegations and propaganda machinery claiming that Zimbabwe would not be on the summit's agenda.
In the end, the regime was left nursing a wounded ego. As a face-saving device, its spin doctors resorted to misrepresenting the summit resolutions and even demanding the facilitator President Zuma to make an urgent visit to Zimbabwe. To do what?
For the next twelve months, the Zimbabwean conundrum will be a critical test for SADC.
---------------------
Clifford Chitupa Mashiri is reading for a higher degree in International Relations and is due to commence a full time study for a PhD focusing on Forced Migration at the London South Bank University in September. zimanalysis2009@gmail.com
Source - Clifford Chitupa Mashiri
All articles and letters published on Bulawayo24 have been independently written by members of Bulawayo24's community. The views of users published on Bulawayo24 are therefore their own and do not necessarily represent the views of Bulawayo24. Bulawayo24 editors also reserve the right to edit or delete any and all comments received.