Opinion / Columnist
Zimbabwe National Dialogue happening in the coming week
27 Apr 2019 at 15:02hrs |
Views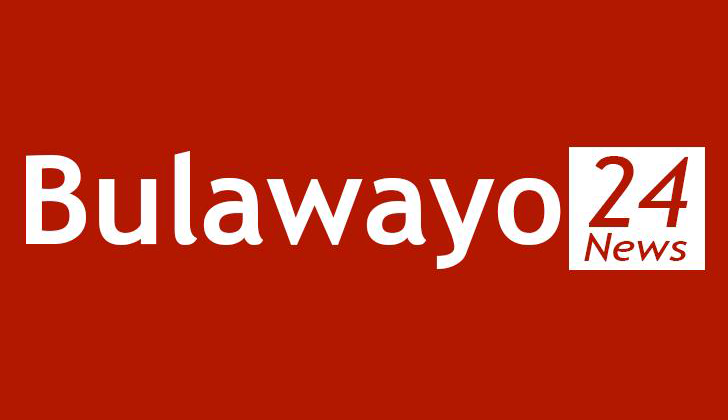 On 24 April at Harvest House press conference Nelson Chamisa responding to State of The Nation (online) reporter Tafadzwa Nyikadzino on him seeming to be a choir master singing all of Zimbabwe's problems so eloquently without solutions pointed to national dialogue as the only solution to the country's current economic predicaments. This response also came with an insistence from the MDC leader that his party is the governing party and that Emmerson Mnangagwa with his ZANU-PF are in the opposition.
I quote "Yes as the leading party we are very conscious of the suffering our people are going through and this is why we have said that because we have a disjuncture politically. There is a political stalemate in the country they is a crisis of governance, there is a political crisis that must be resolved, were we have the man who has been declared by the constitutional court is not the man that the people voted for we have said this several times. The constitutional order the legal order is not punctuating what the political public popular order is supposed to be indicating so that disjuncture has to be resolved a political crisis in the country were we have Mr Mnangagwa there and ourselves on the other hand. We need to resolve this political crisis. How do we resolve it? Political dialogue, what political dialogue? We need to have a genuine political dialogue between ourselves and Mr Mnangagwa on behalf of ZANU-PF until that is done anything else is just a Muppet show or Tom and Jerry, Banana and Pyjamas kind of cartoon characters. We want proper dialogue in this country properly adjudicated upon by a mutually agreed arbiter or adjudicator locally, nationally or internationally preferable a former head of State.
Last week on Thursday when marking the country's independence President Emmerson Mnangagwa in his independence interview highlights that true national dialogue with the MDC had failed after Nelson Chamisa snubbed his calls on wanting to create a leader of opposition post in parliament last September.
I quote "This is why I initially had proposed that whoever is the leader of the opposition whether you are in Parliament or outside it we should make provision so that such a leader is recognised as an official leader of Government or Parliament so that he is given status. This is found in the Commonwealth parliamentary system, but we do not have it in Zimbabwe. But I said that those who could have benefited from that felt that they didn't want to be spoon-fed, they must get things for themselves, we say yeah very good. So if you want to be given recognition and you want to earn it by yourself it is okay. The fact that you become the official leader of the opposition is recognition that you have some share in the electoral system which is significant and you need to be recognised. But that was denied."
From these statements clearly both sides have intensions on solving this crisis by talking things through but they all have placed very different and difficult to meet terms upon each other. These leaders are in the habit of making grand public statements and if they are allowed to continue with this trend, again this reconciliation opportunity will close.
Personally I have acted privately in getting these two opposing political formations together for the good of the nation way before polling date. I had foreseen the inconclusiveness of the election results. In my efforts I have approached these political party formations to a national political self reflection process to which the invitation letter and register of recipient are below:
Office/ Organisation Respondent Date of Delivery
The Office of the President and Cabinet - Dr Misheck Sibanda 04-10-2018
The Movement for Democratic Change - Alliance Dr Nkululeko Sibanda 04-10-2018
The Judge President of the High Court Justice Chiweshe 12-10-2018
The Chief Justice – Supreme and Constitutional Court Justice Malaba 12-10-2018
Zimbabwe African National Union – Patriotic Front Obert Mpofu 15-10-2018
Zimbabwe Human Rights Commission - Makanatsa Makonese 12-10-2018
Zimbabwe Council of Churches - Rev Dr Kenneth Mtata 12-10-2018
Issues
1) Agenda - I did not place any agenda on these invitations because the first issue of contention was and is the agenda in itself. I rather attached my three published opinions in The Zimbabwean Dream, Voters not Parties Choose MPs and ZIDERA 2018 Amendment What does it mean for Zimbabwe. These were to prove my independence, impartiality and knowledge of issues of dispute.
2) Self Reflection- In my invitations I do not refer to the process as national dialogue but as a Self Reflection process. This is a key graduate skill I have learnt in the preceding years were no external force is required but personal introspection is required. This is much different from a set agenda framework but a process of self evaluation.
a. The first question is on how well one thinks they have met the objectives they themselves initially set at the beginning of a project. This nation has objectives and principles enshrined in the constitution written by both these two political formations in MDC and ZANU-PF. These objectives and principles include the rule of law, good governance, gender equality, respect to the rights of political parties, orderly transfer of power following elections; transparency, justice, accountability and responsiveness of governance systems to public demands, only to mention but a few.
b. The next question will require one to reflect on the political and economic models used on the project and how these have helped one in meeting the project objectives and principles set. Here we are concentrating on governance structures like, is the model of the election winner to assume all governmental responsibilities sustainable, devolution or centralised governance models; policy formulation, acceptance, implementation and monitoring procedures used and how they can be altered to the benefit of the nation.
c. The third question is designed to demonstrate another key success skill; effective communication where one reflects on policy presentation, communication and information dissemination and gathering method adopted. Here the major issue of clarity and awareness on roles expected and played by government and those of citizens. The major worry I see in many of Zimbabwe's citizens is on thinking that their role is limited to just casting a vote in a general election. It's time for citizens to take an introspective stance toward government and political officials at all levels of governance to prevent exploitation and the polarisation of our communities. Government and political parties have the problem of trying to play super human by over grandstanding and acting ultra virus of their responsibilities to which some of these responsibilities are supposed to be played by citizens. Issues to do with the code of conduct of media houses in their current generalised polarised reporting stances often absent of concrete references. Some narratives are very dangerous as they fuel this polarised environment to which standards and procedures of confirmation news reports must be set.
d. The last question is there for one to reflect on past events, giving one time to learn how previous processes and events would be helpful in future. Those who don't learn from history are condemned to repeat its ugly consequences. Events that have happened in the past like lessons from the liberation struggle, events that led to our colonisation, Gukurahundi events and the administration of former President Mugabe are all vital to reflect on.
3) Media Statement – This has been the major issue that has resulted in past failures to dialogue in the country. I believe we are a country with people who talk about everything but never get the most critical things done. When political party leaders publish and announce their positions on the proposed dialogue it becomes extremely difficult to change these positions to supporters after a negotiation process. Henceforth in my letter back then I had warned political leaders of making public utterances and setting pre-conditions. There are no conditions and no agendas set but this is a self reflection process.
4) Mediation – Zimbabwe is now a 39 year old country and at some point has to start solving its own issues internally. These were my views even before the post election violence commission hearings that this process should have been led by Zimbabweans. We invited foreign individuals we paid them from our little resources but unfortunately the same problems repeat themselves. Fatal national army deployments happened again in January 2019 barely a month after that report. I will repeat the words of Rev Nhiwatiwa at the national dialogue breakfast prayer meeting I quote "Good morning good people, you are good people. When I was asked to give the benediction words, I was also given some little time to give some insights. The insight I will say is that we have to begin to be a positive and optimistic nation. It will not help anyone to keep on finger pointing and hating each other. Other countries are doing their own business and they will not care about this country. I am telling you this they won't care, of course talking to you they will say oh yes we are concerned about Zimbabwe, but giving your back to each other they are busy with their own things. In fact in the present the fall of another nation is the rise of others. Other nations will rise and fly because there those who are benefiting from our problems here. You don't have to articulate that for you can analyse a problem and go on analysing a problem, it won't go away until you focus on the solution. Let us pray."
5) Respect – As they say 'a fish rots from the head down' and this has been the source of the toxic political environment in the country. Both President Nelson Chamisa and President Emmerson Mnangagwa had over 2 million votes in the July 2018 election and hence all have significant influence in the country. The level of hate speech at the top has now cascaded to lower levels and this should not be allowed to continue. If such influential leaders are allowed to call each other in public names like Satan, The False Pastor, Prophet of Doom, Frog with Lipstick, Muppet, Banana in Pyjamas what more will ordinary citizens in our communities. We are lacking in this key area of respect. I believe this country will go nowhere if we don't feel for and love one another, for where love exists there would be nothing to fear.
The time for dialogue is now and the longer we delay this process the more tensions the country will find itself in. Let us not be a nation which just talks about our problems but one that seeks out collective solutions. People need to move out of their comfort zones and just get at it. The longer we remain in these divisions the more we allow powerful foreign nations with dangerous motives to exploit us.
Stay Blessed
Terence Simbi
Twitter @terencesimbi
Facebook – THE NEXT ZIMBABWE
Youtube Channel – Terence Simbi
Contact – 0779 097 040
Please donate!
If Bulawayo24.com has helped you, please consider
donating
a small sum to help cover the costs of bandwidth. Anything you can provide is appreciated, thanks!
Donate with PayPal
Source - Terence Simbi
All articles and letters published on Bulawayo24 have been independently written by members of Bulawayo24's community. The views of users published on Bulawayo24 are therefore their own and do not necessarily represent the views of Bulawayo24. Bulawayo24 editors also reserve the right to edit or delete any and all comments received.