Opinion / Columnist
The DA - MDC unholy Alliance
29 Apr 2019 at 06:54hrs |
Views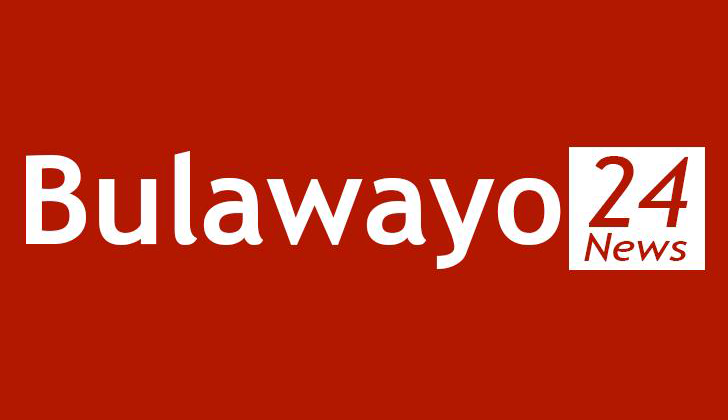 South Africa goes to elections next month at a time when the ruling African National Congress (ANC) is under siege for taking a decision to redistribute land.
President Cyril Ramaphosa has been strong and determined to implement the land reform to address historical land tenure imbalances warped in favour of the minority white community and obviously at the expense of the black people.
ANC decision to resurrect the land reform issue has been met with resistance from the Democratic Alliance supported by many Western countries and the United States of America, in particular.
This had breathed life into the Democratic Alliance, a political party largely been sustained by die hard captains of apartheid, using blacks as smokescreens behind which they hide their hatred for black empowerment.
Suffice to say the Democratic Alliance is a prototype of the Movement for Democratic Alliance in Zimbabwe.
Both parties are supported by die-hard former colonialists and white racists, whose main agenda is to reverse all the gains of Africa's liberation struggle and replace it with a subtle model of colonialism. A bit of history will help here.
The Democratic Alliance (Dmokratiese Alliansie in Afrikaans) traces its roots to the founding of the anti-apartheid Progressive Party in 1959, with many mergers and name changes between that time and the present.
The party adopted its current name on 24 June 2000. DA draws its support predominantly from Afrikaans and English-speaking people (80%+), people aged over 35 (65%+), and white people (50%+). But since the demise of apartheid, many hard core or die hard white supremacists have joined DA, changing its texture and depth.
Like MDC Alliance, the DA governs several major metropolitan municipalities in South Africa, either through outright majorities or coalitions with other opposition parties. But the major issue here is that the two political parties are being fronted by black people and are sustained through hefty funding by Westerners with an agenda to topple revolutionary parties from Africa's landscape.
If anything, the handlers of the two political parties and their ilk, would want an Africa without liberation movements like Zanu-PF, ANC, Chama Cha Mapinduzi, Revolutionary Front for the Liberation of Mozambique (Frelimo), Movement for the People's Liberation of Angola (MPLA) and others and replace them with their protégés.
This brings into reason, the need for all revolutionary parties in Africa to be careful and fight in one corner as the movement to recolonise Africa gathers momentum.
Never mind the narrative about good governance with its tenets of democracy and accountability and economic reform mantra, the real story is that Western Europe and the United States are never at ease with African countries whose governments are strong enough to implement projects and programmes that empower blacks.
The only blacks they want to empower are those identified as enemies of the African revolution; the good Africans who must be empowered to fight their own governments, their own African values; the Africans who can easily be manipulated to say and do bad things on their country.
The empowerment is short lived. If we are not careful, these political formations will gain power because the handlers are fluid with cash and are pouring in millions of dollars, if not billions in this project to remove all liberation movements from power. Of late, the handlers have been bringing experts to reconstruct these opposition political formations, retool and re-kit them with strategies to destabilise the countries and gain power.
MDC Alliance fronted by Nelson Chamisa is monied. He has a big motorcade like a sitting president. His party is handled carefully by the US and its allies in Europe. These days, the MDC Alliance is tied to some media houses who promote its body politik and the media houses are oiled by the Western machinery.
They don't sell much. They don't make much money, but they exist because they should exist. They exist because they are funded through the backdoor as mouth pieces of the agenda. The black people in MDC Alliance and those in DA are mere stooges.
The owners of the party are playing the game in the background. It is sad that the fad of both MDC Alliance and DA is black people trained to hate their own countries and history.
Black people abused to think that Eurocentric ethos and values are world class democracy and excellent. They have been taught to hate and hurt their countries.
They enjoy the suffering of the masses. They support sanctions as a way of making people suffer and turn against liberation movements. They have been taught wrong and promote bad things. Because they are handled by powerful nations and powerful rich former colonisers, you see them getting very arrogant. Extremely arrogant. They think they are bigger than their countries. They won't listen to their own people. They won't value Africanism, but Eurocentricism.
DA and MDC Alliance must be watched and kept in check, for, they can easily reverse all the gains of our independence. They want to give the colonisers the second coming. They must not get it.
They should not get it.
The revolution should never be erased. ANC and Zanu-PF should seriously ward off these two political parties whose handlers are getting excited every day. They are itching for blood. They are not sleeping. They want to come back and takeover all facets of our countries.
Source - chronicle
All articles and letters published on Bulawayo24 have been independently written by members of Bulawayo24's community. The views of users published on Bulawayo24 are therefore their own and do not necessarily represent the views of Bulawayo24. Bulawayo24 editors also reserve the right to edit or delete any and all comments received.