Opinion / Columnist
Dialogue: the panacea to Zimbabwe's economic and political fortunes
02 May 2019 at 11:44hrs |
Views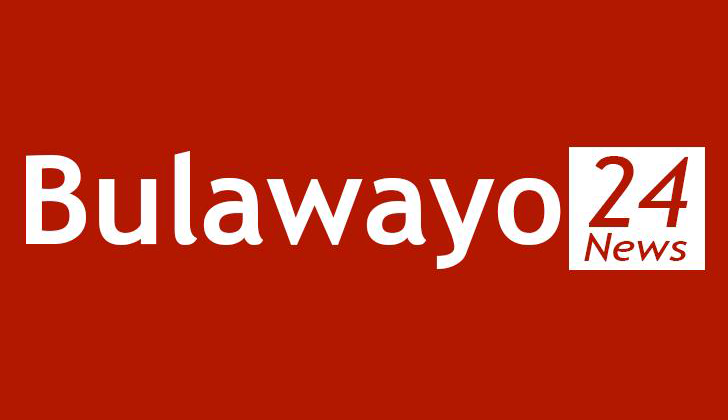 When the US Democrat Presidential candidate, Hilary Clinton lost the election in 2016 to Donald Trump she did not lose heart, but she put the United States national interests first and moved on. As an American at heart she realised that her country comes first. US General Douglas MacArthur in his 1962 famous speech said in his line of duty his priorities were "duty, honour and country"
Back home even the late MDC leader, Morgan Tsvangirai lost the 2000, 2002, 2008 and 2013 electoral editions, but did not nurse grudges against the victor, former President Robert Mugabe as his successor, Nelson Chamisa is doing. Tsvangirai believed that another good day lies ahead and, as a politician, he also wanted the best for the people. His patience culminated in the Government of National Unity (GNU) between 2009 and 2013.
In Zimbabwe, the 2018 elections came with a surprisingly 23 Presidential candidates among them Chamisa. When election results were announced, the other 21 candidates conceded defeat and wished President Emmerson Mnangagwa all the best. Chamisa lost the election and is failing to accept that he lost the plebiscite. When he sensed the confirmation of the defeat, which was obvious given his silly campaign messages, he unleashed his party youths to violently protest in Harare against the Zimbabwe Electoral Commission (ZEC), which was in the process of collating and announcing results.
Chamisa did not take his loss lightly as he escalated his political sabotage "tinozvidira jecha" mantra and took his case to the Constitutional Court. However, the 9-member bench led by Chief Justice Luke Malaba dismissed Chamisa's case and declared President Mnangagwa as the winner of the election after he failed to produce irrefutable evidence to support his claim.
Realising the need to take everyone on board as one united nation, President Mnangagwa on his inauguration speech at the National Sports Stadium on 26 August 2018 made a clarion call that his office was open for dialogue, but Chamisa was as stubborn as a mule and snubbed the calls for dialogue.
Some uninformed people think that calling for dialogue is meant to give a lifeline to ZANU PF, which is a wrong perception. Having a national dialogue makes it possible for the country's different political parties to pull in the same direction and promote national peace.
In a major climb down, the MDC which all along had been adamant that it would not participate in the dialogue, is now seeing reason. "We can't be engaging externally before we deal with internal hygiene," the party said. The MDC promised to force the Government into crucial political talks to end the current economic crisis, but again put a stumbling block by setting conditions upon which the talks would be premised. Among these conditions include the so-called legitimacy of President Mnangagwa, comprehensive social, economic and political reforms, bottom-up approach in dealing with the Gukurahundi issue as well as dealing with corruption.
The problem with the MDC is that although it is calling for a dialogue, Chamisa while addressing a gathering at May Day celebrations at Dzivaresekwa Stadium in the capital yesterday reiterated that his party was organising more demonstrations. The negative impact of demonstrations is that they will destroy the remaining businesses given that looting and burning have become the characteristics of their protests.
What is also disturbing is that Chamisa wants to suck in workers in his political battles. Despite the fact that the MDC was born from the Zimbabwe Congress of Trade Unions (ZCTU), the two should be separated and fight different wars. The plight of the workers should not be used as a tool to get into power by the opposition.
Chamisa wants to reduce elections into a race for the stomach, where people's stomachs determine who they would vote for and not their brains. He wants people to experience so much hunger that all they would demand is food in exchange for votes, which is reminiscent of the 2008 elections scenario.
What Chamisa is failing to realize is that he is indirectly punishing even those who voted for him as economic hardships do not respect political affiliations. People across the political divide are being affected in the same way. His refusal to approach the dialogue table is prolonging the suffering of people.
It is misguided people like US-based leader of the United African National Council (UANC) Gwinyai Muzorewa, who think a dialogue would give President Mnangagwa a lease of life. President Mnangagwa got his mandate through the ballot box and dialogue is only meant to take on board other political players and move the country forward economically and politically in unison.
The forthcoming MDC congress, which is set to be held from 24 to 26 May 2019, will see Chamisa being elected the leader of that party. What this means is that he automatically becomes their candidate for the 2023 Presidential elections. Therefore, if people continue to suffer economically as is the case now who would vote for him? In this regard, Chamisa is decampaigning himself.
The benefit of dialogue is that it brings political stability so that potential investors will be able to commit their funds to bring investment in Zimbabwe. When investors come, they would create employment in the process which would see the living standards of people improve.
Once people are employed they will be able to pay various taxes which make a financial base for Government to raise money for various infrastructural projects.
Dialogue would result in other development partners taking a keen interest in channelling Foreign Direct Investment (FDI) into the Zimbabwean economy. This would result in a happy society where buying power is restored and savings are protected.
The element of confidence is promoted through dialogue. When people come together as a nation and their ability to chart the course of their country together brings confidence on the part of foreign businesses and governments to seek investment opportunities there.
Country risk is reduced because there will be less bickering between political parties which brings a stable business environment. The absence of labour strikes and any other form of demonstrations promotes an environment which is conducive for business to thrive.
Source - Elijah Chihota
All articles and letters published on Bulawayo24 have been independently written by members of Bulawayo24's community. The views of users published on Bulawayo24 are therefore their own and do not necessarily represent the views of Bulawayo24. Bulawayo24 editors also reserve the right to edit or delete any and all comments received.