Opinion / Columnist
#myzimbabwedream - Playing our role
03 May 2019 at 07:51hrs |
Views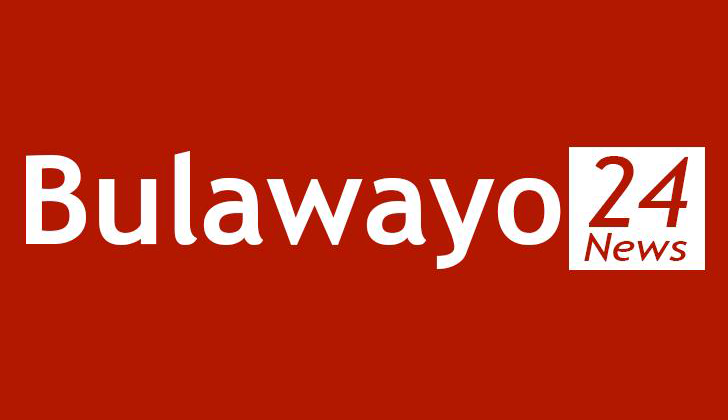 As the world commemorates Workers Day, National People's Party (NPP) joins the Nation in mourning the loss of freedom and happiness of our workers..
Freedom for the workers means eradication of poverty, emancipation from gender discrimination and an end to unemployment..
Happiness entitles all workers to enjoy the power of their hard earned wages through affordable low priced goods and services..
It's no longer a secret that hardships and problems bedevilling Zimbabwe workers are Politically motivated..
As we commemorate workers day, perhaps it's time for us as a country to take stock and audit our achievements and failures since the 30th June 2018 Elections ...
Are we happy with the working conditions that our workers are being subjected to..?
Are we happy with the wages and salaries that our workers and civil servants are getting .?
Are we happy with the commodity prices that our farmers are getting from their hard work..?
In every election, yes we accept that they will be winners and losers but at the end of the day when losers and winners come together, the country becomes the Ultimate Winner..
With this in mind, as NPP, we recognises one important role which we are supposed to perform to ensure a betterment of our people's lives..
Our SHADOW role will grow big as we continue to point out at all the wrongs by Government and Local Councils without fear or favour..
Our duty is to keep all elected officials on check...service delivery tops the list of people's aspirations and as such we are going to speak with loud voices until we are heard..
We must not make service delivery a political game where Zanu-PF and MDC blame each other for skewed and poor services...We will not accept excuses from Government as they seek to hide behind sanctions for their poor economic performances.
Major cities and towns are running without water and clean water for that matter, MDC led Councils should raise up their standards of service delivery , refuse collection should be prioritized and all burst sewer attended to.. A renewal of old water and sewer pipes should be implemented as a matter of urgency as promised..
Yes we are not in Parliament neither are we in Council Chambers but our petitions will find there way up there ..
We are going to speak with loud voices that our People are being over Taxed.. We will never be silenced until all unscrupulous levies have been scrapped off..
We are going to make noise when Bills such as Maintenance of Peace and Order Bill (MAPO) are to be passed into law.
Why should Parliament waste precious time in debating this bill, which simply belongs to the dustbin. Instead the Parliament should deliberate extensively on a comprehensive YOUTH policy as well as electoral reforms..
With this new law, why should Zanu-PF be allowed to legitimize the militarization of the state and by so doing, stripping our people of their rights to Freedom and Association..
We are going to make noise until free Primary and Secondary education is introduced in our country as promised..
The ever skyrocketing prices of food, mobile data and medicines is indeed sending most Zimbabweans to their graveyards early and faster..
It's time to let big brains move the country forward... An economic turn around can only be realized if we all start listening and respecting the will of the people...
Our view is that Imposition of price controls is the last line of economic and political defense, A desperate attempt by Zanu-PF led Government to hang on to power when the economic wind is naturally self explanatory.. If there are Businesses which are sabotaging the economy why can't the Government name and shame the saboteurs than to let the lives of thousands of workers slide further into misery...
Numbers don't lie...
The high percentages of unemployment is a clear indication that industrialization to be achieved now requires injection of new ideas..
Deals this and mega deals that, infact this mantra, Zimbabwe is open for loans is not taking us anywhere.. Loans and more loans will never solve our problems but rather continue to pile more burdens for the next generations..Our mindset as a country need to change speedily ..
Zimbabwe is not a poor country it's time we should turn our natural resources to good use for the benefit of our people through infrastructure development and technological advancements ..We cannot continue begging money for medicines and hospital equipment.. Why should we continue to beg for construction of bridges and roads when we pride ourselves of being the over naturally resourced country on earth...
Why should we import wheat for bread and maize for Sadza when we have dams for irrigations..?
What happened to the the discoveries of gas in Lupane..what happened to the the discoveries of oil deposits in the Zambezi basin.. what happened to the discoveries of lithium and platinum in the great dyke..?
Where are our diamonds going..? Where is our precious gold going...? What's happening to our Platinum and Chrome..?
Yes we will not keep silence when only a few continue to parcel themselves a cake that must be shared equally to all..
As the workers reflect on their hardships we solidly rally behind their efforts of providing for their families...
Child labour is on the increase due to high levels of Poverty in Zimbabwe...Children continue to be abused in Agriculture and mining sectors were small scale players engage children mostly for free Labour and minimum wages.
We should not forget these children who are struggling to fend for themselves and their families on this day..
Yes we will never keep silence when our children continue to be abused and exploited...
NPP - We have the Solutions
#myzimbabwedream
Themba Ndebele
NPP Information Desk
Source - Themba Ndebele
All articles and letters published on Bulawayo24 have been independently written by members of Bulawayo24's community. The views of users published on Bulawayo24 are therefore their own and do not necessarily represent the views of Bulawayo24. Bulawayo24 editors also reserve the right to edit or delete any and all comments received.