Opinion / Columnist
Of poor political performers, protests and stupid protestors
06 May 2019 at 13:50hrs |
Views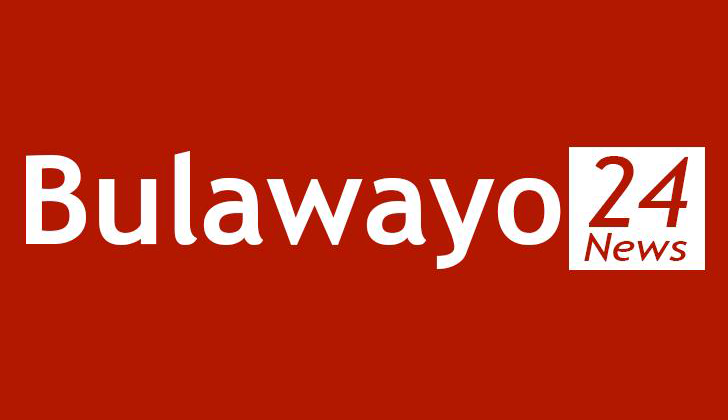 Those who attended or listened to the speeches delivered during Zimbabwe Congress of Trade Unions (ZCTU) May Day commemorations in Dzivarasekwa, Harare, last week will testify of how the labour body's leadership is itching to stage protests against Government. The same also goes for the MDC leader, Nelson Chamisa who used the event not to express solidarity with the workers as expected but to berate President Emmerson Mnangagwa instead of spelling out his own party's policies to the workers.
Most of the addresses largely sought to incite workers to protest against Government not for the workers' benefit but for the gratification of Chamisa and the ZCTU leadership which, of late, has been unashamedly making forays into the opposition politics realm at the expense of the welfare of the workers including those working for the MDC.
A tradition of ineffectual protests
Let us trace the source of this hysterical obsession with protests. Nearly two years before the MDC was formed, the former MDC leader, the late Morgan Tsvangirai led the destructive food riots of January 1998. This is not because he had planned the demonstrations. He merely hijacked a localised protest in Tafara where a handful of customers had refused to buy bread because of a recent price hike.
Put differently, Tsvangirai used the people's plight to draw attention to himself leading to his nomination to lead the MDC when the party was formed. He achieved his personal goal but bread prices did not go down as Zimbabwe was in the throes of the painful belt-tightening period of the Economic Structural Adjustment (ESAP). It was another barren protest for Zimbabweans and a personal milestone for Tsvangirai. In street parlance one would say "vanhu vakaitiswa (people were used)."
After being thoroughly trounced by former President Robert Mugabe during the 9 to 11 March 2002 presidential election Tsvangirai was no longer sitting in leadership chair comfortably as tongues were wagging over the calibre of his mettle as a leader. Remember that two years earlier he had been soundly beaten by his cousin and ZANU PF candidate, Kenneth Manyonda during the 2000 parliamentary elections in Buhera North constituency. In June 2003 he called for a face-saving protest against Mugabe and ZANU PF which he termed the Final Push.
After failing to win a seat in his Buhera backyard and losing to Mugabe he, despite claiming to champion democracy, resorted to pushing ZANU PF out of power using gullible and excitable MDC members. As was to be expected, the much vaunted protest turned out to be all hot air. It was another personal and selfish project meant to calm the restive and expectant MDC rank and file members. It was another empty and hare-brained undertaking.
Over the following years the MDC has held similar personal protests which were couched as meant to press Government into some concession or another to no avail. In other words, the MDC has been using protest as weapon with no results for twenty years. "The definition of insanity is doing the same thing over and over again, but expecting different results," said the German physicist Albert Einstein. The reason: the MDC simply has no ideas beyond its default "strategy", protests.
Destroyers of the economy
Apart from being used to drive personal agendas and vendettas by their leaders in the name of opposition politics, MDC members have been used to destroy their own economy. Opposition leaders enjoy blaming ZANU PF for the ongoing economic challenges. On 24 August 2016 MDC youths staged a demonstration in Harare. Two days later another Tsvangirai project, the National Electoral Reform Agenda (NERA), staged another protest ostensibly to force Government to implement some electoral reforms.
The two groups caused extensive damage to business infrastructure and huge financial losses due to wanton looting. Citizens Against Violence and Anarchy Trust (CAVAAT) filed a class action claim for $1 million at the High Court against NERA on behalf of the affected businesses and individuals in June 2017. The trust won the case in March the following year and N ERA was ordered to pay $300 000 to the affected parties.
In January this year the MDC organised another protest against fuel price increases which was fronted by the ZCTU. As has become the norm whenever the MDC protests, it left a trail of destruction especially in Bulawayo and Harare. The Choppies supermarket chain lost $2.3 million in looted stock and $6.5 million in destroyed retail infrastructure. According to the Confederation of Zimbabwe Industries, the losses incurred by businesses topped the $300 million mark.
Whenever Chamisa addresses he ineffectually attempts to paint a picture of an economic paradise if he gets into power. One wonders how he plans to build that rosy economy when he superintends over the destruction of the existing businesses. He has spoken of how he would attract foreign investors but the question is: if he is fighting foreign investors such as Choppies how can he convince others to invest in Zimbabwe? What word shall Choppies pass around about Zimbabwe? If Choppies did not know the warped minds of the drivers of the thoughtless orgy of violence it would have just closed shop and thrown hundreds of workers onto the streets.
"Stupid" protestors
After the 1 August 2018 needless, violent and destructive protests by MDC youths against the Zimbabwe Electoral Commission (ZEC), Chamisa attempted to exonerate himself from the demonstration when he realised the gravity of the matter when the Commission of Inquiry into the issue summoned him to appear before it. If the youths, who were urging him on last week as he threatened further protests, did not know of Chamisa's bad habit of using and dumping them they should ask those who participated in the aforementioned protest.
He sought to save his skin before his appearance before the Commission by throwing the participants under a double-diffed bus through questioning their rationale of protesting while ZEC was still collating and announcing election results as if he had not sanctioned the protest. To add salt to injury he described them as stupid. Like Tsvangirai before him, he uses for personal benefit and callously discards.
Time to open one's eyes
It is clear that both Tsvangirai and Chamisa have been failures who use the gullible in the MDC to cover up for their leadership shortcomings by targeting Government. Both have failed get a good handle on the fact that elections are won in constituencies on the ground through sound and life-changing programmes and not by utopian promise and outright lies.
Instead of being used, the youths should confront their inept leaders and ask what strategies and programmes they have in place to win elections instead of being convinced to be hatchet men in baseless political sabotage jobs. They should ask Chamisa, for example, how he failed to win last elections despite having unprecedented and unfettered access to all rural areas thanks to the new dispensation.
It is now time that legislators enact laws to curb the mindless destruction of business and public infrastructure by individuals on the payroll of failed politicians who are seeking to revenge their poll losses on Government, innocent businesses and individuals. It is time that organisers of violent and destructive protests be made personally liable financially liable for all the resultant losses.
It is time that organisers of violent and destructive demonstrations know that the fact that the right to protest as enshrined in the Constitution is not absolute. Law enforcement agents cannot turn a blind eye to violence and destruction of property simply because people have a right to protest. It is time that people should know that protests will not turn the country's financial fortunes overnight. If anything, protests retard the chances of an early economic recovery.
It is only through engagement and applying our collective shoulder to the wheel as a nation that we can overcome our challenges and not through whipping the emotions of suffering workers for political expediency.
Please donate!
If Bulawayo24.com has helped you, please consider
donating
a small sum to help cover the costs of bandwidth. Anything you can provide is appreciated, thanks!
Donate with PayPal
Source - Nobleman Runyanga
All articles and letters published on Bulawayo24 have been independently written by members of Bulawayo24's community. The views of users published on Bulawayo24 are therefore their own and do not necessarily represent the views of Bulawayo24. Bulawayo24 editors also reserve the right to edit or delete any and all comments received.