Opinion / Columnist
'Fascist Mthwakazi denying people a voice' - we must remove dictators and stop fascists
12 May 2019 at 23:14hrs |
Views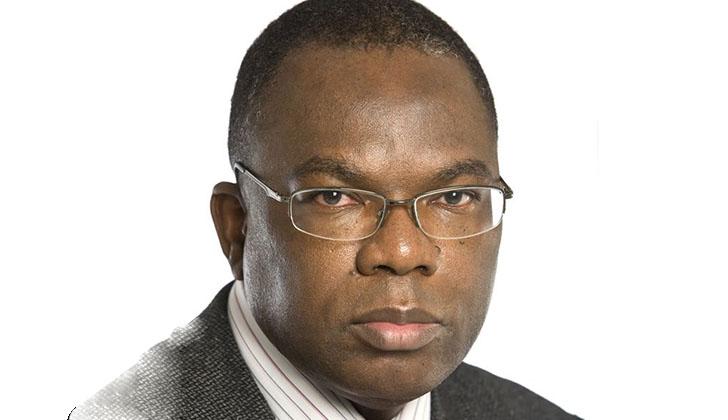 "A Republic of Matabeleland or Bloodshed: my reply," wrote Nomazulu Thata.
"We have spoken on several occasions about the marginalisation of Mathebeleland and that we demand the reburial of mass-shallow graves in this region. We demanded too that those who lost lives and livelihoods should be compensated as such. We also demanded devolution and a referendum to determine the willingness of the peoples of this region if they really need a cessation from the mainland Zimbabwe.
"It appears as if we the peoples of Mathebeleland are denied of the voice to say what we want. These Mthwakazi parties have the say on us. These are mostly men-dominated that will determine our future, fate and destiny behind our backs. Whether we want it or not, Mthwakazi will cessed from the mainland Zimbabwe. According to me that is fascism."
Zimbabwe is not the first country to have suffered from decades under an incompetent, corrupt and brutal dictatorship. And, I dare say, it will not be the last country to do so. Dictatorships, by their very nature are very wasteful and the Zanu-PF dictatorship is renowned for its criminal waste of material and human resource.
The waste of resources has resulted in poverty and Zimbabwe is today the poorest nation in Africa and, naturally, the people are unhappy with the regime. And to maintaining its strangle hold on power the regime has resorted to brutal oppression, fuelling the mistrust and resentment.
It is this deep seated mistrust and resentment that has fuelled infighting and the break-up of nations post the fall of the dictatorship. Look at Yugoslavia post the Tito, Iraq post Saddam Hussein, Libya post Gaddafi, etc., etc. There is a real danger of Zimbabwe become another Iraq or Libya post Mugabe and Zanu-PF.
In a country where unemployment has soared to nauseating heights of 90%, where basic service such as supply of clean water and health care have all but collapsed, where 3/4 of the population are living on US$30 or less per month, etc., etc. the argument that one region has done better than the other is untrue.
What the people of Zimbabwe should aim for post Mugabe and his Zanu-PF dictatorship is to build a free, just, prosperous and democratic Zimbabwe.
I agree with you Nomazulu, those now threatening to shed blood unless they get want they want - what they really want is absolute power and will kill and kill again until they get - are fascists. They are no different from Mugabe and his Zanu-PF thugs - they murdered over 20 000 innocent civilians during Gukurahundi to establish the de facto one-party dictatorship and have murdered over 10 000 since to retain it.
In the last year alone Mnangagwa has shot dead 7 in August 2018 and a further 17 in January 2019 for protesting the rigged elections and soaring cost of living respectively. Mnangagwa and his Zanu-PF thugs rigged last year's elections, they have no mandate to govern the country, they are illegitimate and they must step down.
All our effort must now focus on forcing Zanu-PF to step down so we can implement the democratic reforms designed to dismantle the dictatorship and replace it with a healthy and functional democracy. This is our last chance to achieve peaceful and orderly change. Violent street protests or worse will bring change but it could turn the country into another Libya!
If Zanu-PF is allowed to stay in power until 2023 the party will rig those elections and extend its ruinous and tyrannical rule. We, the people, will have no one to blame but ourselves.
It will be a great tragedy if Zimbabwe should finally get rid of this incompetent, corrupt and tyrannical Zanu-PF dictatorship only to have yet another incompetent, corrupt and tyrannical regime. We made a serious mistake of allow Mugabe to take us down this ruinous path we must not allow this to happen ever again. No, never!
Thank you very much Nomazulu for your courageous stand against the neo- fascists. We want peace and appeasing fascists and dictators will not guarantee peace, as our history with Mugabe and Zanu-PF has shown!
Source - zsdemocrats.blogspot.com
All articles and letters published on Bulawayo24 have been independently written by members of Bulawayo24's community. The views of users published on Bulawayo24 are therefore their own and do not necessarily represent the views of Bulawayo24. Bulawayo24 editors also reserve the right to edit or delete any and all comments received.