Opinion / Columnist
Up close with Grace Mugabe
10 Jun 2012 at 11:06hrs |
Views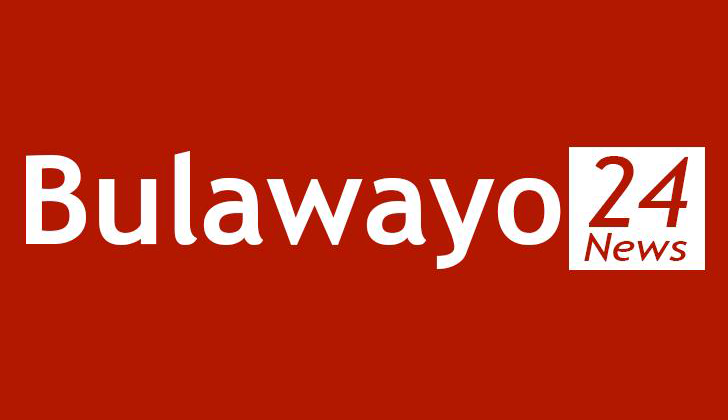 The First Lady Amai Grace Mugabe is known to many not just as the wife of the President, but also as a woman with a charitable disposition. The media have also picked on her, invariably focusing on her dressing, health and "expensive taste". Our Deputy Editor Nomsa Nkala (NN) spoke to Amai Mugabe at her orphanage in Mazowe last week, delving deeper into these and other issues pertaining to her personal life with President Mugabe.
NN: What does it mean to you to be the Grace Mugabe? Tell us about yourself.
Grace Mugabe: I believe I am in this world for a purpose, to play a part. As (playwright William) Shakespeare said, all the world's a stage and all the women and men merely players. I am playing my part to complement those being played by others.
I am a humble person, but I also like to dress well. I am like my mother; she dresses well. She will be 80 this year, but she still dresses so well. My father, too, was like that.
Some people might say all sorts of things about me because they do not know me or my family well. I think I inherited the dress sense from my parents. It is an in-born art, I would say. I love clothes and design my own.
I am also a workaholic; I am given to hard work, as much as my husband is. We are both very hardworking. It is unusual to get a couple that is this diligent. We get up very early in the morning . . .
NN: How early?
Grace Mugabe: At 5 o'clock, sometimes 4 o'clock.
NN: Everyday?
Grace Mugabe: It depends on our schedule for a particular day. It is my husband who gets out of bed first. Obviously, because he is the man of the house, he has to open the doors for the workers to come in.
NN: He does that?
Grace Mugabe: Religiously. He does that everyday: I do not have to get up. He wakes up at around 5 o'clock and wakes the children up. I always tell him that he is spoiling them; they are grown ups. I am telling you, he will go to their rooms, knock on the door, enter, wake them up, run the tap for them.
Nomsa: Really?
Grace Mugabe: He is crazy, I am telling you (laughs)! He does that; believe me.
NN: Even for Bona?
Grace Mugabe: No, not for my daughter. She is a very different person. She is quite mature for her age. She is here. She graduated last year. I said to myself, no ways; there is no way I can graduate after my daughter (laughs)! She graduated after me. She did so in a record two years four months.
NN: That is the accounting degree?
Grace Mugabe: Yes.
NN: And you, what studies were you pursuing?
Grace Mugabe: I enrolled at the People's University of China. It was just the Chinese language I wanted to study because I wanted to understand the Chinese people. I have a lot of respect for them. They are hard workers and big achievers.
I had the opportunity to visit China before it was as developed as it is today. I felt the only way to understand them was to learn their culture, traditions, history and geography, among other aspects. I appreciate the opportunity I got. I enrolled in 2007 for a four-year stint, of course.
It was a good decision. Only a fool can ignore what is happening in China, economically, right now. The President, by the way, spoke about the Look East policy earlier. He was the first person to talk about it and everybody is now following suit. He had a vision. We must all agree that he had a vision because everybody is looking east now.
Even those in the Western world who were looking down on China are now looking up to them in terms of development. I said to myself I must be well-versed with the issues that are taking place there if this is what is happening in that part of the world. I have gained a lot from interacting with the Chinese.
This place (the orphanage and a school under construction) is what it is mainly because of the assistance I received from the Chinese friends I made while I was in that country. I sold my idea to them and they offered support.
NN: Were you commuting to China frequently for lessons?
Grace Mugabe: I used to go. I would go to attend (lectures) for about two months at a time whenever I got the opportunity.
NN: Were you treated like every other student?
Grace Mugabe: Exactly, yes, I was. I would attend school and then come back here. But, later, I took advantage of the Confucius College that was established here. I arranged with the Chinese Embassy and they would send some professors to teach me everyday.
NN: How was the whole experience for you?
Grace Mugabe: It was very difficult, quite exacting for me because the Chinese language is a very difficult language to learn, moreso for an adult like me, an old woman like me having to learn a language from scratch. It was not easy, but, I suppose, I have a passion for languages.
NN: Are you fluent in Chinese now?
Grace Mugabe: My husband says so. However, I am not. You could never say you are fluent in languages.
NN: But you do communicate well in Chinese?
Grace Mugabe: Very much so. I do not need an interpreter. I can read of course, but some of the characters I cannot identify. Unlike in Shona or English where we use an alphabet with fewer letters, each Chinese word is represented by a character.
So, you have to know four, five, six, eight thousand characters. They expect you to be able to identify four to five thousand characters by the time you graduate. This, I can do: writing is difficult. It requires someone with the passion for studying the language.
For me, it meant a lot of sacrifices. It meant not just taking time out to learn a different language, but also having to make the decision to leave my children and husband behind and also all the work I was supposed to do here (at the orphanage).
Imagine that was around the time we had begun building the children's home. I had two parallel programmes â€" learning and ensuring work here was progressing. I was working under immense pressure.
However, I must say, it was worthwhile to study the language and mingle with the Chinese, get ideas from them. By the way, the construction of the school is being funded through a grant from the Chinese government.
NN: How much was the grant for?
Grace Mugabe: US$7 million.
NN: Is that for both primary and secondary schools.
Grace Mugabe: For the primary school only.
NN: Are they funding the secondary school as well?
Grace Mugabe: Well, I don't think so. I would have to go back to them . . .
NN: You secured that grant yourself?
Grace Mugabe: Oh, yes. They would not have just come and given it without me having asked for it.
NN: What is your vision for your project? What do you want to achieve?
Grace Mugabe: What I want is to provide more than accommodation for my children. When I say they are my children I say so because I am adopting them as my own.
NN: So, you are actually adopting all the children?
Grace Mugabe: Yes, as my own. The 24 who are here, have already been adopted by me and the President. I will look after them for as long as I live . . . I have been reading about other organisations such as this one and they talk about setting up Funds. I intend to ensure continuity and sustainability after I am gone. I am not really a politician, but I think I have a business mind.
That is why I am taking a business-like approach in running this place.
I would not want to put up something like this only for it to become a burden to those who are going to take over from me tomorrow. I want to ensure there will be income to sustain the orphanage and school and also ensure the buildings are well-maintained and the children well-kept.
We will probably go out into the community surrounding us to try and assist the underprivileged. It is a farming community. I do not just want to look after the children at the home; I must be able to go out and help in the community as well.
That is why the idea of getting a farm came up. I have this farm (Iron Mask Farm in Mazowe) where we can grow food for our own consumption at the orphanage and for sale.
Ever since we started farming here, we have been delivering the largest tonnage of maize to the Grain Marketing Board. And contrary to reports that there was a flourishing orchard of orange trees when we took over, there was nothing, absolutely.
The oranges that are there are the ones I planted four years ago. So, the whole idea, really, is to get this place to be self-reliant. I will also try to start a number of businesses to support my projects. They say kugara nhaka kuona dzevamwe (we learn by observation).
I have been interacting with other organisations similar to mine, learning from their successes and failures.
I am trying to avoid the mistakes they made. My ultimate dream, resources permitting, is to establish similar projects in all the provinces. But, also, I want to establish businesses to support my projects. The projects in other provinces may not be of this magnitude, but I really want to go out there.
NN: What drives you to do this?
Grace Mugabe: I think it is all in my heart. That is the way I am. You do not know how many people I have educated from my own pocket. I have so many doctors out there. I have educated a lot of people out there, personally. I do not shout about it.
I still have quite a number of university students who I support within and outside the country, not on the Presidential Scholarship, no. The inspiration, I think, is that I love people and I love children.
NN: Does this have anything to do with your background; the way you were brought up?
Grace Mugabe: No. It is not like that. My father was working in South Africa, one side of which I do not appreciate. We lived with my mother. I was born in South Africa, though.
NN: Is your father South African?
Grace Mugabe: No, Zimbabwean, so is my mother . . . they are from the same province â€" Mashonaland East. Some people lie that I am South African because I was born in South Africa. My parents were living there.
NN: When did you first come to Zimbabwe?
Grace Mugabe: When I was five years old in 1970 and I started living with my mother in the rural areas for that matter. But for me, it was an eye-opener and today I can easily identify with rural people. It made me the person I am today. I actually appreciate the experience that I got there. When we came back from South Africa we were not used to the rural life but I appreciate that my parents decided to bring us back home.
NN: So you went to school there?
Grace Mugabe: Primary education. For secondary, I went to Kriste Mambo in Manicaland.
NN: What do you miss most about your childhood?
Grace Mugabe: I miss especially the rural experience I had. I was fun.
NN: Are you and your siblings close?
Grace Mugabe: Very close. As children, we were not only close, but well-provided for because our father was a very responsible man. We wore good clothes always. The only thing I lament is that I never managed to develop a deep bond with my father because we were living here with my mother and he lived all his life in South Africa. He used to come once a year in August for one month. He spoilt us, yes, and he would send us money. We had everything; we ate what we liked, even the house he built for us in our village was beautiful.
Our village, the Marufu Village, was well-known because of the five brothers who all had beautiful houses. I cannot complain really . . . Everybody loved me so much when I was growing up, especially my uncle. He loved me so much. They treated me like this little girl because I was quiet.
NN: How many were you in your family?
Grace Mugabe: We were five. I am the fourth born. My brother, the eldest passed away, unfortunately, almost two years ago. I have two sisters and a brother. So, it is the four of us remaining and my mother. I live with her in Borrowdale. I am especially close to my mother. My mother is my queen (laughs). I love my mother.
NN: I suppose that explains the relationship that you have with your daughter.
Grace Mugabe: Yes, she is my only daughter. I think I am a chip off the old block. I look so much like my mother.
NN: And you do look like your daughter as well.
Grace Mugabe: No, she looks like the father.
NN: There have been a lot of stories on your alleged "big shopping sprees" overseas. Are they true?
Grace Mugabe: No, they will always say that because if they can't get at Mugabe, they have to find a soft spot to get at Mugabe. So they thought Grace Mugabe is a soft spot, but I don't think they know the real Grace. I am not as soft as they think I am, no.
NN: How do you feel when you read such stories about you?
Grace Mugabe: Their repertoire of denigratory remarks will never deter me, never. I don't feel anything. At first, yes. Because if something is happening to you for the first time and you are not used to it you certainly react: why are they doing this to me? I would ask. But you know when you spank a child everyday they get used to it and develop a thick skin. Eventually, the spanking will mean nothing to them.
So I don't care about what they say. After all, I know what I do, what I spend my time doing. I am not affected in any way. And I thank God because my children are not affected as well. Perhaps it is their way of protecting their father because they don't seem affected. I feel sorry for my children though, at least I am an adult, but they have not wronged anybody, they have not done anything.
In fact, my children are very quiet and reserved. You know, we are a very quiet family. The President is a quiet person. I am a quiet person. I do not talk much; I do not socialise that much. I am like my mother. She keeps to herself and I do that. So we are very reticent people, so are my children â€" very quiet kids.
NN: But as a family, do you talk about these things?
Grace Mugabe: Aghh . . .we have better things to talk about! You see the work here. I have better things to do than think about what they say in the papers. I don't care about what they say.
NN: How would you describe your relationship with your children?
Grace Mugabe: Children; oh, we are very close. We talk a lot but I am a strict mother.
NN: What do you mean by that?
Grace Mugabe: Strict? I tell them about their future. They must not feel this warmth that they are in and think it will continue like this forever.
I always remind them that we are in the State House because of one person. They must not take it for granted and they have to prepare for their future; they must be responsible for their future.
They must work hard at school, which they do not do sometimes. But I can say my children are very smart. Even Tino (Robert Junior), he is quite a smart boy, very smart. It is just that he did not do well . . . We used to fight about basketball.
He loves his basketball. He is passionate about his basketball. So he would actually dedicate a lot of time to basketball, but he learnt a lesson the hard way. What I like about him is that he is not an argumentative child so are all my children. They listen to me. They appreciate when I talk to them.
NN: What are your dreams and hopes for them?
Grace Mugabe: I want to see them really grow up to be responsible adults. And of course I want them to be well educated and be prepared for the future, because we don't know what the future holds for them. As I said, they must not rely on the present position, the state of affairs.
They should know that they are going to be on their own in future and they must work hard, knowing that they are going to have their own families.
If God is going to bless them with their own families, they must be in a position to give their families what we are giving them now. I have seen children in comfortable families growing up with an attitude that life is so good, easy, and they can get anything they want. But my children know different and I don't just give them money.
They don't keep money on themselves. I give them money as and when they need it, either US$10; US$5 or US$2. You meet Robert today; he won't be having any money on him.
To be continued next week
Source - zimpapers
All articles and letters published on Bulawayo24 have been independently written by members of Bulawayo24's community. The views of users published on Bulawayo24 are therefore their own and do not necessarily represent the views of Bulawayo24. Bulawayo24 editors also reserve the right to edit or delete any and all comments received.