Opinion / Columnist
New dispensation a far fetched idea
18 Jun 2019 at 08:17hrs |
Views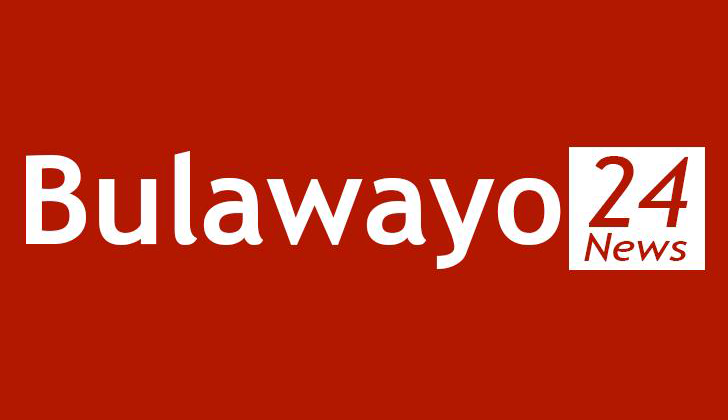 The much talked about the new republic has dismally failed to live to the billing.
The current political and economic challenges in the country has reached another level and with a lot of people asking whether it was in good faith to march in November 2017. The challenges surely cannot be solved by President Emmerson Mnangawa and Zanu PF alone.
The former South African Thabo Mbeki who once mediated and brokered peace for a Government of National Unity between the late MDC-T leader Mr Morgan Tsvangirayi and the ousted Robert Mugabe has called for Mnangagwa and Chamisa to go for talks.
He has reiterated that winning an election only was not enough to solving this political and economic impasse.
President Emmerson Mnangagwa needs to be reminded that as Zimbabweans we need to find each other and resolve our issues. He has already forgotten that he is as soft as wool and that the voice of the people is the voice of God. We don't need a rocket scientist to tell us that this POLAD needs an external mediator not himself. Engaging with other smaller political parties without engaging with the MDC -Alliance is like trying to catch an elephant with a rat trap.
The reforms which were expected to be implemented by President Emmerson Mnangagwa since he grabbed power from the former President Robert Mugabe have not been revisited and still remain a pie in the air.
We have seen President Mnangagwa's government prioritising buying state of the art riot gear to arm police officers when police officers have no accomodation and survive on meagre salaries. The country has no clean water and load shedding is the order of the day. Electricity is in erratic supply.
It is now time to build very strong institutions in order to have strong democracy for the growth of the country. The government's misplaced priorities have exposed poor governance and leadership on part of this new dispensation.
The recently acquired police riot gear has sent a clear signal that Mnangagwa's government has no plans for the future of majority of Zimbabweans but that of consolidating power and protecting his territory.
There is no new dispensation when President Emmerson Mnangagwa deploys armed riot police in Harare, Bulawayo, Gweru, Mutare, Masvingo to quash any public protests. The government must resort to a dialogue than being too militant and using force.
These are fascists tactics associated with a dictatorship. People are allowed to demonstrate according to the constitution.
Reports that the army will step in to quell demonstrators and use brutal force does not augur in a democratic country. The Minister of Defence Oppah Muchinguri is already sending chilling warnings of crushing any protesters.
The country cannot talk of new reforms when the national broadcasting television failed to beam live the last held MDC -Alliance Congress in Gweru whilst a President Mnangagwa's interview was beamed live on all radio stations in the country. The state media has ceased to serve the nation at large but has become the state machinery to propagate government's interests.
We have seen on several occasions, The First Lady dabbling much in politics. Before Zimbabwe took independence from the British colony we did not see much of the coverage in the media of Ian Smith's wife. Even up to now, very few people know Smith's wife. Politics of patronage has killed the moral fibre of the country.
We cannot talk of a new dispensation when the head of state tells a nation that we have the strongest currency in the region when in actual fact the RTGS is not nowhere nearest to a currency. Well if we have that strongest currency why is the government contemplating of introducing another currency?.
Zimbabwe cannot pave way to a new dispensation when the government's media keeps on spinning propaganda news when on the ground something different is happening.
We have people like former Finance Minister Mr Patrick Chinamasa who are recycled in government offices as if the country has ran out of young people and the President supports that saying it was above board.
The Zimbabwe Electoral Commission is still stuffed with members aligned to the ruling party and will not announce results which are not in favour of the ruling party. Its a pipe dream that the government will set aside funds to cater for the diaspora vote come 2023. This will be another blow for those people domiciled in foreign lands. This regime is xenophobic to reforms. This is another area which needs to be reformed as soon as possible.
Former Finance Minister Mr Tendai Biti predicted that in August 2019 the RTGS$ will trade 15:1 to the US$ which is very true because there is no production and consumption levels are very huge. To therefore claim that Zimbabwe has the strongest currency in the region is just a funny joke.
Prices of basic commodities have been rising sharply in shops making daily life difficult for Zimbabweans who are stuck with a local RTGS dollar which is tumbling downwards against the US dollar.
According to the state statistics agency, Zimbabwe's annual inflation rose to 97.8% in May, up from 75% the previous month. This is the highest inflation figure in over a decade.
With shop prices linked to black market rates of exchange, the local dollar is today reportedly trading at more than 1:9 for the US$.
Contacts
Facebook - Leonard Koni
Twitter - @Leokoni
WhatsApp - +27616868508
Email - konileonard606@gmail.com
Source - Leonard Koni
All articles and letters published on Bulawayo24 have been independently written by members of Bulawayo24's community. The views of users published on Bulawayo24 are therefore their own and do not necessarily represent the views of Bulawayo24. Bulawayo24 editors also reserve the right to edit or delete any and all comments received.