Opinion / Columnist
Business community must take a leading role in Economic Transformation
01 Jul 2019 at 19:04hrs |
Views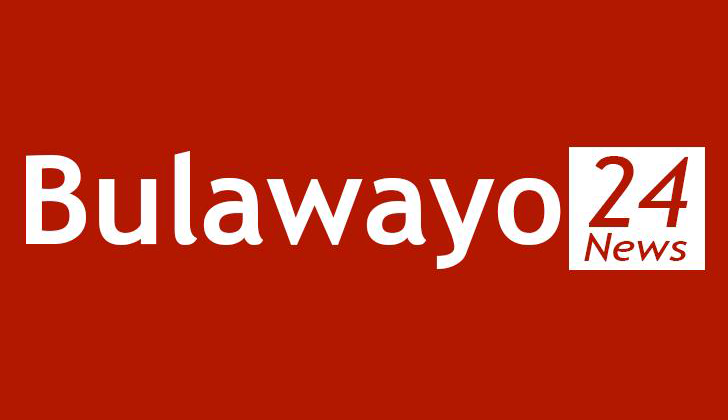 We have energy problems, we have political disputes, we have shortage inflation at hand and it is the duty and obligation of the business community to take a leading role in fostering the national development agenda and provide solutions on the table.
Recently the Zimbabwe National Chambers of Commerce ( ZNCC), led by business Executive Mr Macheka met President Mnangagwa in Victoria Falls resort town on a number of issues, which is a key factor and resolute in economic transformation. Business community plays a pivotal role in re-building Zimbabwe and encompassing the economic recovery plan and the development agenda.
Business community must take an inclusive role in economic transformation. Disputes may arise, intra party politics, lack of cohesion and incapacitation, but business community must transform themselves from activism into Statesmanship and take a leading role in re-building Zimbabwe.
Business community must build bridges and provide ethics and positive transformation on Zimbabwe's recovery path. Businesses community helps Zimbabwe to foster cordial relations as seen through import and export business. Countries rely on each other for particular goods and this translates to improved relations. Business is essential in national growth because it helps the countries to focus on improving the quality of their products and services. This benefits both the population in terms of superior offerings and the government in terms of improved revenues. They offer job opportunities to the citizens of that nation.
This in turn helps the people to generate incomes and improve their living standards. Businesses offer an opportunity to governments to generate revenues in order to run the country and administrative operations through the taxes they pay. This directly fosters development as these funds are channeled towards improving aspects such as security and infrastructure. Is there a change of heart among the business leaders? Certainly there must be and we don't expect business community to take sides on political disputes but rather bring warring parties together by fostering unity and reconciliation. Can the business community change to create an environment from which both business and the community can mutually benefit? Times have changed and so have the motivations of the business sector.
Traditionally, it was widely accepted that businesses and multinational corporations were driven by profits alone. However, with the turn of the century it has become increasingly apparent that businesses do in fact have a social conscience. Academics and policy makers have documented, doing the right thing has begun to permeate the corporate boardroom. Admittedly, though social justice and the advancement of peace has not yet evolved to occupying centre-stage in the corporate agenda, a significant development is that businesses are no longer averse to the idea. In recent years, there has been acknowledgement within the business sector that the credibility of its operations can be strengthened by subscribing to altruistic ideological pursuits and embracing its latent social role. What business community must do is to embrace all politicians across political divide and the national agenda set to pave way for economic emancipation.
The challenge now is to promote awareness on how the notions of social justice and peace could in fact be profitable which would in turn lead to it becoming a priority in the business agenda. This would involve minimizing the risk associated with entry of businesses in war-torn areas with uncertain futures. Under these circumstances, there appears a proclivity today to venture forth where a decade ago business would have feared to tread.
A potential nexus that needs to be highlighted as crucial to the development of sustainable peace and reconciliation is the need for economic prosperity in post-conflicts contexts and the role of the businesses in such a national endeavor. We have the Murambatsvina episode, June 2008 scenario, August 1 incident, so many other debacles and conflicts evolving around Zimbabwe question.
How does business community handle such? In countries such as Democratic Republic of Congo, Kenya where there was post-election violence and the recent South-Sudan experience, the need for economic prosperity or at least movement away from abject poverty and economic hopelessness is pivotal to moving towards reconciliation and peace building if the spirit of peace is to not falter and be extinguished. It is the private sector that can provide in the long-term for economic growth opportunities, jobs and wealth creation.
The recognition of such a nexus has been underscored in the policies of world bodies such as the World Bank and United Nations which have begun to entrench in its vocabulary the idea that the private sector should be coupled with the non-governmental sector under the label of 'civil society.' Both institutions have realized the role of the private sector in the generation of wealth and economic opportunities.
This is what Zimbabwean business community should do, because they play a pivotal role on wealthy creation and employment creation. As politicians struggle on economic recovery plan, remember people need food on the table, we have energy problems and other issues affecting the generality of all Zimbabweans.
Although engagement of the business community has been acknowledged as essential for peace-building by both Government and development partners, civic leaders and politicians across political divide, a system of rewards to lure early private sector entry has yet to be devised. Further, it is advisable to involve the private sector in the larger work of formulating post-war recovery strategy as it will help to generate ownership of the process and in turn sustainability of outcomes. This would require innovative thinking by both the public and private sectors. The challenge therefore lies in finding new means to make such engagement attractive by establishing appropriate economic and non-economic incentives for investment.
Business community must take advantage of African Continental Free Trade (AFTA), to establish themselves and opportunities which come through such platforms. There is a huge market value of about 1.2 billion which can be an advantage and increase standardization, compete with world markets, increase quality and Policy reforms. Until now, evaluation of the progress of integration across Africa has centered on the eight African Union-recognized and seven other economic organizations—all primarily aimed at deepening intra-regional trade. But regional integration has always been about more than an exchange of market access and cooperation. At the very least, there is always a need for rail, road, and other means of communication. In its assessment of progress and prospects for the recently signed African Continental Free Trade Area (ACFTA), the Africa Economic Outlook 2019, concentrates on the progress of cooperation to develop regional public goods. A tally of regional organizations dealing with regional public goods shows that five deal with energy, 15 with the management of rivers and lakes, three with peace and security, and one with the environment.
The key distinctive feature of regional public goods is that, unlike national public goods, no single body with the authority of a state exists to ensure the supply of the good. Since all Regional Economic Communities have more than two members, some collective action is necessary to provide these regional public goods. Governance (implementing shared standards and policy regimes) is the intermediate public good necessary to generate the desired regional public goods: knowledge (education and scientific research), construction and operation of cross-border infrastructure, environment, health, peace, and security.
SUMMARY
Business community must take a leading role, bury the differences, display maturity, playing an advisory role and foster unity and growth in markets. People need jobs, food on the table and broader based empowerment plans. Private sector must be active in local investments, power generation, commodity broking and increase in exports and productivity levels. They must lobby for economic gains and take a lead in critical sectors of the economy to revive our misfortunes e.g. Agriculture, mining, tourism, health and infrastructure development.
Ane Nzeve dzekunzwa anzwa
Zikomo
Tinashe Eric Muzamhindo – Doctor of Philosophy (Development Studies) Women's University of Africa – Candidate can be contacted at tinamuzala@gmail.com
Source - Tinashe Eric Muzamhindo
All articles and letters published on Bulawayo24 have been independently written by members of Bulawayo24's community. The views of users published on Bulawayo24 are therefore their own and do not necessarily represent the views of Bulawayo24. Bulawayo24 editors also reserve the right to edit or delete any and all comments received.