Opinion / Columnist
Dr Kurotwi's comment on Ncube's piece in the Bulawayo24
04 Jul 2019 at 10:02hrs |
Views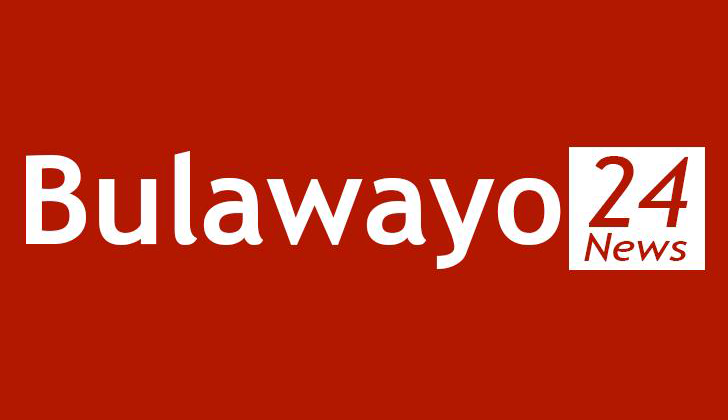 Before outlining my comment in full, I want to straighten the incorrect position taken by Ncube when he accuses me for having singled out Obert Mpofu as corrupt.
A historical narrative would assist Ncube and others in understanding my relationship with Mpofu.
The first error in Ncube's narrative is that he erroneously credits Mpofu for having defended Zimbabwe from being expelled from the Kimberly Process Certification Scheme, KPCS or simply Kimberly Process. This is not true.
Canadile Miners is the one which was used to defend Zimbabwe from being expelled from the Kimberly Process. It is common cause to also understand that I am a founder shareholder and director of Canadile Miners and was therefore very actively involved in the process of defending Zimbabwe against a Kimberly Process which had already concluded that Zimbabwe must be expelled from it. That was in 2009.
I personally approached Mpofu and asked him if he was aware that Zimbabwe was going to be expelled from the Kimberly Process on the pretext of non compliance with Kimberly Process rules. Mpofu confirmed that he was aware. I asked him what his plan was to defend the country against this impending expulsion. He said his 'guys' were busy preparing a response. That is when I advised him that a mere response against such an adverse report from the Kimberly Process team which had visited the ZMDC mine in Marange Chiadzwa was inadequate. In fact the ZMDC operation had been condemned by the Kimberly Process.
Our own Chiadzwa diamond mine as Canadile was very exemplary with state of the art equipment and presented a much more acceptable diamond operation with regard to compliance and other requirements.
I therefore suggested to Mpofu that Canadile Miners present a video of their Chiadzwa diamond mining operation at the Swakopmund Kimberly Process Plenary session of 2009 in Namibia. We were very confident that our Chiadzwa diamond mining operation met the required standards expected by the Kimberly Process.
In the Swakopmund Plenary, speaker after speaker had condemned Zimbabwe until Zimbabwe was given the opportunity to respond whereupon Canadile Miners was asked to present to the house the video of its operations in Chiadzwa. As a matter of fact, Mpofu as minister didn't stand to speak. Instead he introduced Canadile to the Kimberly Process and the video was screened.
After the video was screened, a now confident and buoyant Mpofu, who in fact hugged me after the presentation challenged the Kimberly Process gathering that If there was anyone in doubt of what they had seen in the video, then the plenary session had to be adjourned and members would go to Zimbabwe to physically witness the operation for themselves and if the operation was not as per the screened video, then the Kimberly Process was at liberty to expel Zimbabwe from it.
This is what saved Zimbabwe from expulsion from the Kimberly Process. So for Ncube to say what he says in his piece without the above facts is to mislead readers with very inaccurate information.
Mpofu's Corruption
By now everybody in Zimbabwe and beyond is aware of the $10 million bribe that Mpofu asked me for as a sweetener for Canadile Miners to get a licence to mine diamonds in Chiadzwa.
As is also public knowledge, I told the then president Mugabe in the presence of Mpofu about this bribe.
Once this bribery issue was in the public domain, Mpofu abused his office by accusing me of unfounded criminal allegations leading to my arrest.
Taking advantage of my vulnerable position as a person who was awaiting criminal trial in the law courts, Mpofu went further and literally stole our mining equipment worth US$14 million, our diamond stocks amounting to 1,4 million carats and actual cash amounting to US$10,6 million which was with Minerals Marketing Corporation of Zimbabwe, MMCZ.
For Ncube's information, the above assets' whereabouts are not known up to this day. It is only Mpofu who knows where these assets are.
If the above action by Mpofu does not constitute corruption then maybe Ncube can give us a new definition of corruption.
If a person can misuse his position of power to cause the arrest of an innocent person without any investigation and then goes on to prune the same innocent person of his wealth taking advantage of the vulnerability of the person and that is seen as not constituting corruption by the likes of Ncube, then help us God!!
If a government minister goes on to ignore the rule of law as given by the very courts of law of the state in which he is a minister, is there still a chance for the rule of law?
Alas the above narrative shows Mpofu doing just that; ignoring the rule of law.
For Ncube to then accuse me of having a beef from nowhere against Mpofu is not only naïve, uninformed and crony behaviour but utterly unfortunate.
How can a cabinet minister who is not evil; from nowhere order the incarceration of an innocent person just because I refused to give him a bribe? And for Ncube's information by the way, the courts of law acquitted me of any wrong doing which further proves that the whole arrest was just an evil streak of Mpofu's against me.
Ncube also accuses me of labelling Mpofu as arrogant. Well, everybody is aware that Mpofu used to address himself as 'The Obedient Son' of the former president. This is an intimidatory tactic which to the ordinary person makes Mpofu untouchable. If this is not arrogance then humility has lost meaning.
We have been calling for the investigation of Mpofu over the years without any action being taken thanks to him being the obedient son. We are happy that finally the Zanu P.F. youths have boldly opened the can of worms and that action has led President Mnangagwa to set up a commission of enquiry which will investigate the likes of Mpofu. This is as it should be where the rule of law is the order of the day.
And as a parting shot, a free piece of advice for Ncube. As a seasoned journalist, it wouldn't be advisable for you to go on and shoot your mouth and mighty pen off before investigation of the facts with the players in your intended narrative.
To blatantly show that you are a hired gun and a bit player in a narrative which you must have an arm's length relationship with for a professional journo by partisanly writing about and deifying Mpofu and in the same narrative denigrating me without any facts to back you up shows you in the light – or darkness- of a very unprofessional khaki envelope gutter journalist.
Ncube even goes on to mislead and misrepresent to the world that I have been in the military before as some military officer!! Now this is just so off because missing facts is one thing but telling lies is not just dross but gross. It boggles the mind where Ncube gets such misleading information from. I have never in any previous, present and or intended life worked for any military under the sun whether the Zimbabwean National Army or otherwise. I am a patriotic God fearing law abiding Zimbabwean like most Zimbabweans. That does not mean that I have been a military officer before. I have never been and the likelihood is that I will never be in the military. Get your facts right please Nic.
I hope the above narrative not only educates the likes of Ncube in understanding the true story but also the public that Ncube has misled with his erroneous narrative which is fraught with hate and hidden agendas. Ah, cry the journalistic profession!!
Thank you
Dr. Lovemore Kurotwi.
Source - Dr. Lovemore Kurotwi
All articles and letters published on Bulawayo24 have been independently written by members of Bulawayo24's community. The views of users published on Bulawayo24 are therefore their own and do not necessarily represent the views of Bulawayo24. Bulawayo24 editors also reserve the right to edit or delete any and all comments received.