Opinion / Columnist
Africa the 'Sun Continent' and Investors understand that Solar Energy is a Low Risk Business
10 Jul 2019 at 14:24hrs |
Views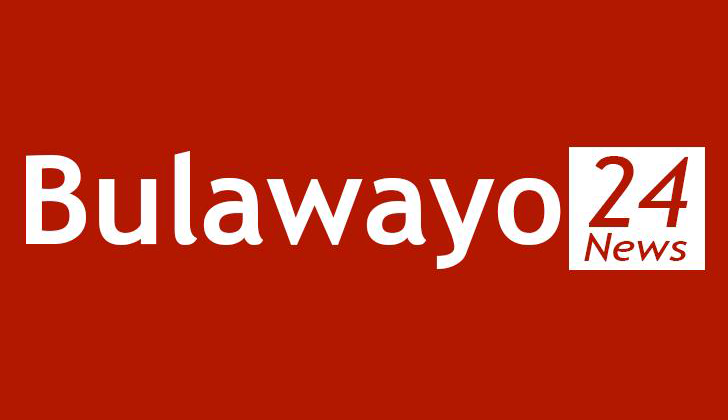 Africa is often considered and referred as the "Sun continent" or the continent where the Sun's influence is the greatest.According to the "World Sunshine Map", Africa receives many more hours of bright sunshine during the course of the year than any other continent of the Earth and many of the sunniest places on the planet lie there.
Despite the large solar potential, penetration of solar power in Africa's energy sector is still very low.The whole continent has a long duration of sunshine, and excluding the large areas of tropical rainforests (the Guinean Forests Of West Africa and much of the Congo Basin ), since desert and savannah regions of Africa stand up as Earth's largest cloud-free area. Africa is dominated by clear skies even beyond deserts (ex : Sahara , Namib , kalahari), however, the regions located along the equator are considerably cloudier than the tropics and subtropics.
Solar energy is radiant light and heat from the Sun that is harnessed using a range of ever-evolving technologies such as solar heating , photostatic, solar thermal energy , solar architecture , molten salt power plants and artificial photosynthesis.
It is an important source of renewable energy and its technologies are broadly characterized as either passive solar or active solar depending on how they capture and distribute solar energy or convert it into solar power. Active solar techniques include the use of photo voltaic systems, concentrated solar power and solar water heating to harness the energy. Passive solar techniques include orienting a building to the Sun, selecting materials with favorable thermal mass or light-dispersing properties, and designing spaces that naturally circulate air.
The Top 10 countries going solar 1)China has a bigger solar energy capacity than any other country in the world, at a gargantuan 130 gigawatts. It also still holds the record for largest operational solar project in its 1,547-MW project at Tengger, recorded in 2018. These feats are made easier by the fact that China is the world's largest manufacturer of solar panels, which has seen it already exceed the government's 2020 target for solar installations, offsetting a significant carbon footprint.
2)United States -Home to some of the world's largest solar power plants, the United States is the second-largest growth market for renewables. Despite President Donald Trump's decision to pull out of the Paris Agreement, renewable projects in the US are expected to benefit from multi-year federal tax incentives and state-level policies for distributed solar panels in the coming years.
3 Japan -With its advanced technology and manufacturing industries, the Japanese government pledged to increase renewable energy sources from 15% to 22–24% in 2018, including wind and solar by 2030. Since the Fukushima Daiichi nuclear disaster, the country has approached solar power with vigour, setting targets for 28 GW and 53 GW for 2020 and 2030, respectively.
4 Germany has been a key leader in the production of PV power for years, achieving the highest ranking country for solar PV per capita in 2018. Renewable energy is considered a high priority by the government, which aims to source 80% of electricity from renewable sources by 2050. In the first half of 2018, solar power produced over 7% of the country's net power consumption, out of a total renewables share of 39%.
5 India-A country with one of the fastest-growing solar industries, India's solar installed capacity reached 28.18 GW in March 2019 and the country became the lowest cost producer of solar power in the world. The government had an initial target of 20 GW capacity for 2022, which was achieved four years ahead of schedule in 2018.
6 Italy -Although Italy has historically relied on foreign imports for a significant proportion of its energy, as of 2018, solar PV accounts for 7.9% of electricity demand, making the country a major leader in solar power generation and development. After the EU set a target to generate 20% of energy from renewable sources by 2020, Italy was one of eleven nations to reach the objective years in advance of the deadline.
7 United Kingdom -Government initiatives encouraging schools, businesses and homes to introduce solar panels, alongside a decrease in the cost of PV technology, have helped the UK establish itself as a leading country in solar power production. In 2017, solar accounted for 3.4% of Britain's total electricity generation, up from 3.1% in 2016. The government also expects that 4 million homes will be solar-powered by 2020.
8 Australia -PV accounted for 5.2% of Australia's electrical energy production in 2018, and as of March 2019, the country had over 12,035 MW of installed PV solar power, of which 4,068 MW were installed in the preceding 12 months. 59 solar PV projects with a combined installed capacity of 2,881 MW are also either under construction, constructed or due to start construction having reached financial closure. But many would argue that Australia is still a producing relatively little of its energy through solar power, while it has the sunshine, resources and infrastructure to do more.
9 France- The French solar market grew by 59% in the first six months of 2018, mainly driven by large-scale solar installations. Overall, the country's cumulative installed PV power surpassed an impressive 8.5 GW, with the newly installed PV capacity reaching 479 MW. With its political spirit, developed energy industry and thriving economy, France is steadily growing as a generator of this form of environmentally-friendly energy.
10 South Korea plans to add 30 GW of PV by 2030, to improve the country's relatively poor renewable energy performance up until now, with 9% of that capacity to be developed in Saemangeum and 14GW of solar power energy to be installed before 2020.
The combination of plenty of sunshine and mineral resources creates a milestone of prosperity if Africa is ready to be an economic giant in the world. All this comes from willingness in engaging with others in a holistic way and know that we are now in one global village. Open door policy for investors so they can plant their money in the sunshine (renewable energy projects) and minerals. Africa needs to engage in the socio-economical political willingness and fight corruption. The African governments have to adopt developmental economic policies which will place the African economy on a production-lead growth trajectory in order to tackle the continent's developmental challenges of unemployment, inequality and poverty. A particular focus is to ensure greater local processing of Africa's abundant natural resources. Africa is host to considerable mineral reserves of strategic significance to the global economy, with an estimated in-situ value of trillions of USA dollars making the continent wealthiest mining jurisdiction.
Africa is facing high hours of electricity load shedding and more coverage of areas with no access to electricity and I believe it high time to utilize the advantage of plenteous sun
Africa and investors need to understand that solar energy is a low risk business and booming.
Enos Denhere is a freelance Journalist and Entrepreneur . He is seeking for solar energy funders and companies to partner with so we can achieve noble cause of being the solution of providing light into Africa. Email enosdenhere@gmail.com App/Call +263773894975
Source - Enos Denhere
All articles and letters published on Bulawayo24 have been independently written by members of Bulawayo24's community. The views of users published on Bulawayo24 are therefore their own and do not necessarily represent the views of Bulawayo24. Bulawayo24 editors also reserve the right to edit or delete any and all comments received.