Opinion / Columnist
Botswana: A base for future US military control of Southern Africa
16 Jul 2019 at 19:05hrs |
Views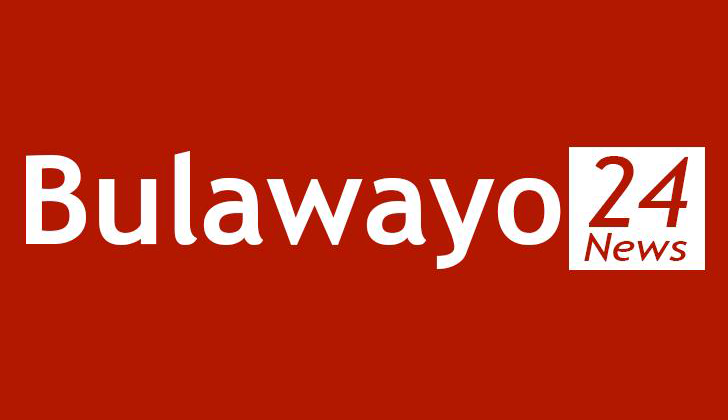 The Zimbabwe Communist Party is seriously concerned about the continuing links between the Botswana Defence Force (BDF) and Africa Command (AFRICOM) of the United States Army.
We were alerted by an article in the South African online military journal Defence Web published on 12th July 2019 from an AFRICOM statement made on 8th July 2019 and titled Exercise Upward Minuteman Begins in Botswana, quoting from the original, we read:
"Approximately 200 personnel from the North Carolina and Alabama National Guards and over 300 Botswana Defence Force service members are participating in exercise Upward Minuteman 2019 between 7 and 21 July at Thebaphatswa [correct spelling: Thebephatshwa, formerly Maparangwana] Air Base in Botswana.
"Upward Minuteman 2019 is a U.S. Africa Command exercise promoting the U.S. National Guard's State Partnership Programs on the African Continent.
"This is the first iteration of Upward Minuteman; an exercise established to strengthen security institutions, promote multilateral sharing of information, and develop interoperability among partner nations, Africa Command said.
"There are currently 13 State Partnerships between the United States and African nations: North Carolina and Botswana; California and Nigeria; New York and South Africa; Michigan and Liberia; Utah and Morocco; Vermont and Senegal; Wyoming and Tunisia; Kentucky and Djibouti; Massachusetts and Kenya; and Indiana and Niger. The North Dakota Guard is partnered with three countries: Ghana, Togo and Benin."
https://www.africom.mil/media-room/pressrelease/32010/exercise-upward-minuteman-begins-in- botswana
Prior to this, a four-day African Land Forces Summit was held at the Gaborone International Convention Centre in Gaborone starting on 24th June 2019. The meeting was reported on the United State Army Africa website on 25th June 2019.
https://www.usaraf.army.mil/media-room/article/29224/alfs-19-is-underway-in-botswana
Most worrying is the claim that the summit was attended by "more than 40 African land force chiefs, or their representative". The attendance by the majority of African countries at a meeting organised by the USA, a country attempting military and economic domination of the whole world, gives cause both for alarm and for the candid recognition that Africa is hardly more free than it was 70 years ago, that the majority of state presidents in Africa (we can hardly grace them with the title, "African leaders") are in reality colonial governors and that the role of most African armies is to protect the interests of US and other foreign monopolies in their theft of African resources.,
The contribution of US Army Director of Staff Lieutenant-General Joseph Martin. At the Summit was ominous:
"The security challenges we face are diverse... These threats have no boundaries, they cross borders, destabilize regions, and sometimes require significant cooperation when planning for a response."
Given the role of the US and its allies in fuelling the war in Angola in the 1980s, the Congo War of 1998-2003 and the destruction of Libya in 2011, we must recognise that this is a statement the USA does not recognise any borders or any restraints when protecting the interests of US-based corporations.
The Commander of Ground Forces for the Botswana Defence Force, Major General Molefi M. Seikano urged other Africans to bow to US demands:
"To my counterparts and delegates from different militaries in the African Region, your participation is invaluable... Today's summit is themed, 'Strengthening Partner Networks.' This... embodies humanity's desire for combined joint efforts in securing world peace through... collaboration ...on issues of security concerning our continent and the world at large."
The Thebephatshwa Airbase was completed in the early 1990s. From its inception, it was very clear that it was far too big for the armed forces of a country of less than 2 million people. With advanced underground bunkers for planes, it was vey clear that even the funding came from outside. The relations between Botswana and the USA through Voice of America operating from Botswana territory and relations with the United State in general indicated that this would be a jumping-off point for forces wanting to invade any of the surrounding countries ― Angola, Namibia, South Africa or Zimbabwe.
In 2002, relations between Zimbabwe and the US (including its satellite, Britain), soured following the defeat of US sponsored forces in the Democratic Republic of Congo and deepened by the occupation of farms formerly owned by whites. There was a build-up of US and UK forces at Thebephatshwa Airbase and the possibility of an imperialist invasion of Zimbabwe from Botswana territory was imminent. When this became imminent, the Zimbabwe National Army (ZNA), lined up along the Botswana ready to make a pre-emptive invasion of Botswana. There is reason to believe that South Africa secretly and unofficially supported the Zimbabwe government on this move. Preparations for the invasion of Iraq were at that time underway and the invasion of Zimbabwe was dropped. Nevertheless, the danger that Botswana poses to the region as a base for US terrorist forces is obvious.
On 13th October, 2013, the Botswana newspaper the Sunday Standard reported:
"Botswana Government has given the American military permission to start construction of facilities inside the Thebephatshwa air base, the United States Embassy in Gaborone has confirmed...
"The facilities which will cost close to P100 million will be the first known involvement of American military presence inside Thebephatshwa.
"Since its inception, the premier air base, which is also a key security entry point, has been dogged by international speculation that it was a proxy American asset...
"Thebephatshwa military airbase is often adduced by international detractors including in Southern Africa and the continent at large that Botswana is an American client state.
"Under pressure to prove non-American involvement the Government of Botswana has in the past conducted international media tours across the base to sell the storyline that there was no American presence inside the installation.
"It was on the back of such sustained perceived American involvement that to this day Botswana has continued to be derided and jibed by many states in SADC and the African Union as a puppet of the West.
" 'The United States, working with the Botswana Defence Force (BDF), has contracted the construction of facilities to support future, mutually-agreed bilateral and multilateral exercises at Thebephatshwa Airbase, Molepolole, Botswana,' said the American Deputy Ambassador to Gaborone, Michael Murphy in response to Sunday Standard enquiries...
" 'We are not constructing a U.S. military base, and we are not planning to relocate AFRICOM headquarters to Botswana... This project, a direct result of Botswana hosting Exercise SOUTHERN ACCORD in August 2012, underscores the close and ongoing partnership between the BDF and United States,' continued Murphy...
"The American diplomat said from the United States perspective, Exercise Related Construction (ERC) will also reduce support costs for exercises by eliminating the leasing of tents or portable shelters on a recurring basis.
" 'There are multiple stipulations associated with ERC, but the two most notable ones are: the host nation must provide written approval for the project and the project cannot support a continuous U.S. presence,' asserted Murphy...
"A former senior army officer is however not convinced. He said the scale of the facilities will inevitably raise eyebrows.
" 'It will be interesting to see how going forward our Government will fight pressure that has always been there that Thebephatshwa is an American-related base. There is nothing wrong with BDF (Botswana Defence Force) cooperating with the Americans. It happens all over the world, but for us, geo-political dynamics are very sensitive. Our Government should be more transparent and there should be effort not to contaminate Thebephatshwa by mixing the commands,' he said.
"Botswana has often been mentioned in the international media as a candidate for relocation of AFRICOM should the command have to leave Stuttgart, Germany where it is currently headquartered..."
AFRICOM was formed in 2007 under President George W. Bush but was significantly pushed forward by the Obama Administration. AFRICOM is only one of the military commands with which the ruling-class of the USA has divided the entire planet.
In June 2013, Ebrahim Shabbir Deen of the Afro-Middle East Centre in Johannesburg noted:
"[AFRICOM] has surreptitiously managed to infuse itself into various African militaries. This has been accomplished mainly through military-to-military partnerships which the command has with fifty-one of Africa's fifty-five states. In many instances, these partnerships involve African militaries ceding operational command to AFRICOM."
Source - Zimbabwe Communist Party
All articles and letters published on Bulawayo24 have been independently written by members of Bulawayo24's community. The views of users published on Bulawayo24 are therefore their own and do not necessarily represent the views of Bulawayo24. Bulawayo24 editors also reserve the right to edit or delete any and all comments received.