Opinion / Columnist
Chronicles of a Trial Observer
17 Jul 2019 at 13:06hrs |
Views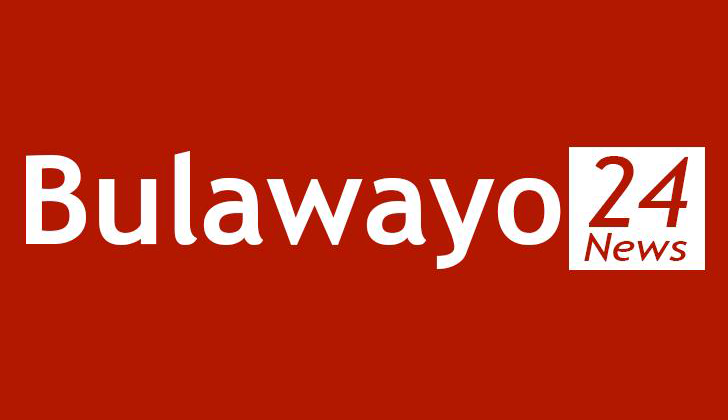 Observing a trial in Zimbabwe's courts is an eye-opening exercise to the commendable progress the Judicial Services Commission has made in addressing the key challenges that the sector faces as well as a reality check on the glaring shortcomings our country's judicial system still faces. Trial Observation, a program that has been actively pursued by Transparency International -Zimbabwe, is a progressive way of promoting access to justice and judicial integrity. Ideally, the justice sector should symbolise the principles of independence, impartiality, integrity and equality. From the trials observed in Mutare and Rusape, the following gaps within the justice delivery system can be noted.

Transparency in Administering Judicial Services
A visit to Mutare and Rusape magistrate's court revealed that at most, the court procedure remain an opaque system to the ordinary member of the public. Opaqueness of court procedure leads many to perceive there is corruption taking place whereas in most cases it's a result of a system that is not public-friendly. One of the most intimidating aspect of our court systems is the language barrier. Although there are interpreters, the language factor always intimidates the free access of the judicial system to ordinary citizenry.
Inadequate Court Equipment/ Resources
There was an instance at Rusape magistrate's court whereby a case that required the use of victim friendly closed circuit TV had to be postponed to a later date because there was no electricity and the back-up generator was not functional. If a court is not sufficiently resourced, there are immediate consequences of such an inconvenience to both the complainant and the defence, as well as the court officials themselves. Considering that cases need to be attended with urgency, our courts must be fully equipped to handle cases expeditiously.
Justice System Delays/ Trial Turnover
The adage justice delayed is justice denied is instructive. Whether intentional or unintentional, some trials have dragged for quite a long time, in most cases reducing witness's testimonies' credibility. In cases where witnesses are minors, the loss of a vivid recollection of details in court is expected.
Inept Communication.
Matters such as change of trial dates, witness summons /subpoena need to be communicated earlier so as not to cause further delay in the court process. In observing one specific trial, we noted that in two instances, the court dates were further postponed because state witnesses (including a doctor) had not been summoned. Such delays, which are normally due to gross incompetence may be construed as signs and evidence of corrupt tendencies by some concerned parties.
Legal Aid Directorate
On a positive note, the presence of the Legal Aid Directorate in the court system has been a progressive effort in increasing public awareness about court procedure. The Legal Aid Directorate (LAD) is a department in the Ministry of Justice, Legal & Parliamentary Affairs set up in terms of the Legal Aid Act Chapter 7:16.The Act "provides for the granting of legal aid to indigent persons; the establishment and functions of the Legal Aid Directorate and a Legal Aid Fund…." So far, the department, which consists of a Director and law officers, has decentralised its operations to all provinces and some districts in the country. Their vision and mission is to ensure that all indigent persons have access to justice regardless of their geographical location in Zimbabwe and to provide legal aid services to all persons who are considered to be eligible for such legal aid or assistance respectively. However, there is an urgent need to fully resource this department so that it effectively fulfils its constitutional mandate
Political Interference
In the wake of the recent nationwide strikes in January 2019, there were a number of cases that came through the courts with allegations of looting, arson and destruction of property. There were concerns raised particularly from human rights bodies, alleging that the accused's access to a fair trial was under siege from state actor and politicians who wanted to a quick resolution to the cases. As an observer, such cases are very difficult to ascertain, although suspicions might be raised on the hurried manner the court cases proceeds.
Misplacement of dockets
This is a worrying phenomenon that is has been noted in some cases observed , mainly due to inept discharge of duties by investigating officers or other ulterior motives. The disappearance of dockets points either to gross negligence of duty or intentional acts of subverting the course of justice.
Attitude towards Trial Observers
There seems to be a mistrust of trial observers by court officials, a situation which creates animosity and an environment of suspicion. While the principle of non-intervention is a core principle of trial observation, at times there is open hostility from court officials towards activities of Trial Observers. There is always a deep suspicion that trial observers are trying to interfere with (or appears to interfere with) the ordinary functioning of the court, especially in cases where a violation is observed.
Adversarial versus inquisitorial system
The use of the adversarial legal system instead of the inquisitorial one results in unnecessary competition between the prosecution and the lawyers, with the presiding magistrate coming in as a referee .From the observation exercise, it is evident the courts are not directly involved in the investigation of cases but only make only make a determination on facts presented before them.
Source - Richard Mugobo
All articles and letters published on Bulawayo24 have been independently written by members of Bulawayo24's community. The views of users published on Bulawayo24 are therefore their own and do not necessarily represent the views of Bulawayo24. Bulawayo24 editors also reserve the right to edit or delete any and all comments received.