Opinion / Columnist
MDC, an alliance of fissures
25 Jul 2019 at 19:23hrs |
Views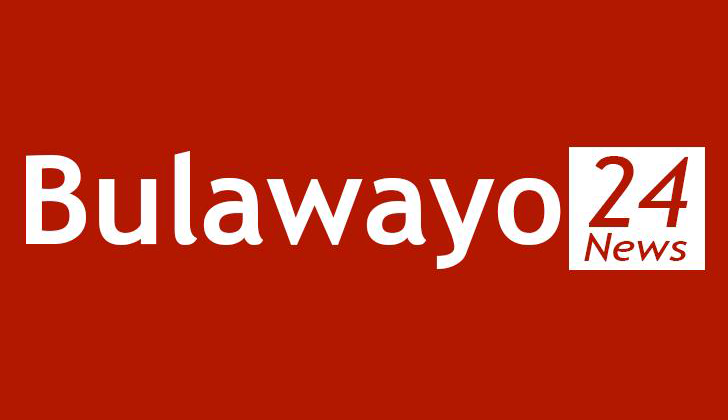 Almost a year after the 2018 harmonised elections, the embattled MDC party continues to hit a brick wall in its efforts to be a united party.
Before the unfortunate death of MDC founder, Morgan Tsvangirai, that party's officials made a decision to form an alliance with leaders of other opposition political parties, most of them who were once in the MDC family before they decided to form their own political parties.
The MDC leadership thought that by allowing political turncoats to join them in forming an alliance, it would solve their political problems that they had been facing for the past 20 years since that party's formation. Little did they know that they were accommodating the same problems that had caused the previous splits in that outfit.
Unfortunately, the coming in of MDC-A deputies, Tendai Biti and Professor Welshman Ncube, into that party has caused more wrangles than expected, as factions have already emerged and likely to cause further divisions.
Apparently, there are factions linked to MDC leader, Nelson Chamisa, Biti and Prof Ncube. The trio's battle is who is now in control of that alliance, as everyone wants to be on the limelight and financially benefitting from monetary donations from their external benefactors.
The issue of tribalism in the MDC has caused civil unrest in Bulawayo, especially at Bulawayo City Council (BCC). Professor Ncube who represents the Matabeleland region in that party recently admitted that there are disputes within that party, following the squabbles that took place within the BCC.
Professor Ncube tweeted on his official twitter handle that "Whatever are the mistakes we have made as MDC-A or as Councillors they are all capable of correction and ratification by us within the democratic ethos." This alone, tells the world that the MDC-A is a party full of confusion and misunderstandings.
It is known that the Ndebele MDC councillors at BCC are always up in arms against Shona councillors over petty issues. It is even sad that the Ndebele councillors in the Council always looks down upon their Shona counterparts to the extent of organising demonstrations, in concert with the tribal Mthwakazi Republic Party against them.
Further to that here are fissures between the Chamisa and Biti. Chamisa has seen Biti as a big threat to his position as party president. To make matters worse, the Americans, who are the funders of the MDC see potential in Biti than his boss, Chamisa.
When Biti incited post election violence that took place in August last year, Americas' Senator Jeff Flake, who is the chairman of the Committee on Foreign Relations sub-committee on Africa, sought to force Zimbabwe to drop charges against Biti, as a precondition for mending relations between Harare and Washington.
Senator Flake said, "He is a friend of this committee and he's been here a number of times, and I was pleased to see that you had that among your list of things they could do."
The fact that Senator Flake overtly came to the defence of Biti and that he mentioned him as a friend depicts that he favours him more than any other MDC official. From the look of things, Chamisa is not the preferred candidate of Washington. In 2023, Biti could be nominated as the presidential candidate for the MDC with the financial and tactical assistance of the Americans. It is through such incidents that one notices that there are real fissures in the MDC.
The just ended MDC primary election in Glen View South constituency also exposes the misunderstandings within that party. Reports have it that the Biti faction wanted the former Glen View South legislator, Paul Madzore, to be the candidate for the by-election, whilst those that fall under Chamisa's faction wanted Vincent Tsvangirai, son of the late MDC founder, claiming that it was a seat reserved for the Tsvangirai family. On the other hand, that party's Secretary for Education, Sports and Culture, Fadzai Mahere wanted also to be the candidate for Glen View South constituency, citing that it was a seat reserved for women since it was previously held by the late Vimbai Tsvangirai-Java.
In addition, the arrest of MDC National Vice Chairman, Job Sikhala caused more divisions between Chamisa and Biti. Sikhala ascribes to Biti's faction, and when he was arrested, the MDC released a statement that disowned the utterances by him, saying he spoke on his behalf not that of the party's.
Sikhala's continued utterances that he is being followed by State Security Agents and members of the Military Intelligence Department (MID) depicts that the man is seeking attention. In a way, Sikhala is trying to steal public attention from Chamisa, so that he gives mileage to the faction that he subscribes to.
The recent call for applications for various job vacancies within the MDC will also give the Harare East legislator, Biti, an opportunity to recruit people who are aligned to his faction. That way, Biti will become more popular than Chamisa as most of the MDC structures will be under his cabal.
If truth be said, the MDC is just a union bent on factionalism and will never grow.
Source - Peacemaker Zano
All articles and letters published on Bulawayo24 have been independently written by members of Bulawayo24's community. The views of users published on Bulawayo24 are therefore their own and do not necessarily represent the views of Bulawayo24. Bulawayo24 editors also reserve the right to edit or delete any and all comments received.