Opinion / Columnist
'Gloomsters betting on UK democracy failing will lose their shirts' - indeed, nak*d already
26 Jul 2019 at 08:12hrs |
Views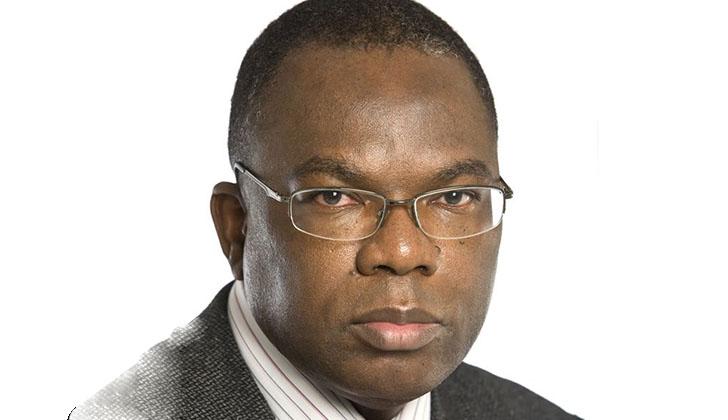 "I pay tribute to the fortitude and patience of my predecessor and her deep sense of public service, but in spite of all her efforts, it has become clear that there are pessimists at home and abroad who think after three years of indecision that this country has become a prisoner to the old arguments of 2016 and in this home of democracy we are incapable of honouring a democratic mandate," announced Boris Johnson, Britain's new Prime Minister before entering the famous No. 10 Downing Street.
"And so I am standing before you today, to tell you, the British people, that those critics are wrong – the doubters, the doomsters, the gloomsters are going to get it wrong again. The people who bet against Britain are going to lose their shirts because we are going to restore trust in our democracy."
After three years of blundering and drifting aimlessly under the timid and confused Prime Minister Theresa May; what a blast of fresh air! In walks Boris Johnson, beaming with confident and bombastic!
The most significant and yet easily overlooked thing here is the orderly change of guard. Since Zimbabwe's independence in 1980 there have been seven different British Prime Ministers and each has come and gone in an orderly fashion. Each walked in proudly waving the people's democratic mandate to govern and when, for whatever reason, that ran out they have all walked into the political sunset.
In the same period Zimbabwe has had two presidents. Robert Mugabe was in office for 37 years and he never had the people's mandate to rule because Zanu PF has always rigged the elections. Even the first elections in 1980, Zanu PF deployed many of its freedom fighters, contrary to the Lancaster House agreement stipulating that all operatives were in designated Assembly Points. The deployed fighters campaigned for Zanu PF with the simple message; it the party lost the elections, the civil war would continue.
The people voted to end the civil war!
All those who doubted that Zanu PF would have used violence to secure political power were confounded when Mugabe launched the Gukurahundi massacre aimed at eliminating Dr Joshua Nkomo and his PF Zapu, the only real political obstacle to Mugabe's goal to secure absolute power. In the end PF Zapu capitulated and joined Zanu PF to create the de facto one-party dictatorship that has ruled the country with an iron fist.
It was his fellow the Zanu PF thugs who forced Mugabe to relinquish power at gun point in a military coup in November 2017. Mnangagwa took over and promised to hold free, fair and credible elections, no one with half a working brain expected him and his putsch gangsters to honour that promise.
Mnangagwa blatantly rigged last year's elections and gave "shoot to kill" orders to all those who dared to protest the rigged elections and against the country's worsen economic situation.
As much as Robert Mugabe and now Mnangagwa have proven to be corrupt and incompetent, they promised mass prosperity but only to deliver mass poverty, the nation has failed to remove them from power because Zanu PF rigged elections.
So, the only way Zimbabwe will have a new president is Mnangagwa dropping dead (no expense is spared in the form of security and health care), military coup, street protest or some such violent uprising. As we have seen already with the November 2017 military coup none of these violent changes will necessarily deliver a competent and democratic government.
If we are serious about wanting democratic change complete with the full restoration of the individual freedoms and rights including the right to a meaningful say in the governance of the country, orderly change of guard, etc. then we must implement the democratic reforms to stop the curse of rigged elections. We must demand that this illegitimate Zanu PF regime steps down to create the political space to implement the democratic reforms.
It is not so much that Britain had a timid and confused PM in Theresa May but that the country was able to remove her from office when the people lost confidence in her leadership. That, in my view, is the proof that Britain's democratic system is well and healthy and any gloomster who dared to bet otherwise would be standing before us naked.
Betting on Mnangagwa rigging last year's elections; that his Zimbabwe is open for business!" will have no takers; on hyperinflation in Zimbabwe exceeding 1 000%; etc. would be money in the bank. Mnangagwa is corrupt, incompetent and has no clue what he is doing and because Zimbabwe is a pariah state ruled by vote rigging thugs, we are stuck with him!
All articles and letters published on Bulawayo24 have been independently written by members of Bulawayo24's community. The views of users published on Bulawayo24 are therefore their own and do not necessarily represent the views of Bulawayo24. Bulawayo24 editors also reserve the right to edit or delete any and all comments received.