Opinion / Columnist
Open letter to Nelson Chamisa
27 Jul 2019 at 19:54hrs |
Views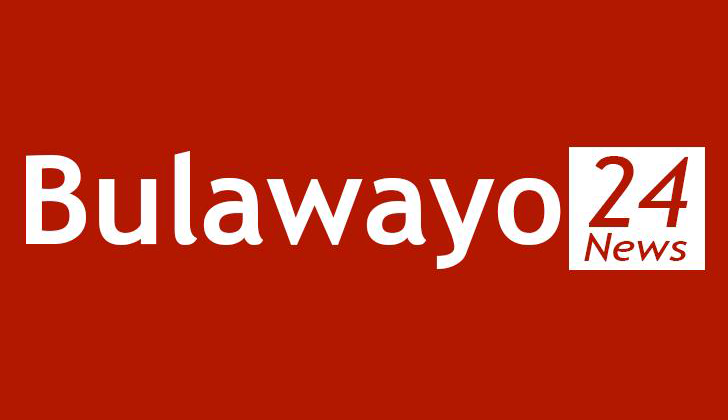 Attention : Advocate Nelson Chamisa
The Movement for Democratic Change has become the most powerful political organization in Zimbabwe. This influence has been a result of (i) the rise of you a fresh youthful leader, (ii) the alliance of many opposition parties,(iii) the fall of Robert Mugabe which divided Zanu-PF and (iv) the worsening Zimbabwe economic crisis which leads many with no option but to choose a second alternative (MDC) . It is clear that the majority of Zimbabweans are affiliated to your political organisation as they see it as the only hope to remove the regime of Emmerson Mnangagwa who came to power through a controversial "coup but not a coup" take-over on November 24, 2017. However, the depth of your abilities Advocate Chamisa to give a panacea to the current crisis remains shrouded in obscurity. Hereafter, take note of the following concerns for the benefit of all Zimbabweans:
Fulfill your promise
Abraham Lincoln in 1986 uttered the now popular maxim "Actions speak louder than words". It is from such literature that I refer you back to the July 30 2018, controversial polls which left you as more of an orator than a leader. Since this period, you have been promising to act in every way possible to deal with Mnangagwa's illegitimacy and the current economic mess. It can be noted in every press briefing that you re-echoed sentiments of assuring the nation that appropriate action would be taken. Unfortunately, no notable stride has been taken. This malpractice on your part may cost you your political support and influence in the Zimbabwean political spectrum. Please fulfill your promise Advocate!
Your reluctance is a high liability
Millions of people entrusted you with their vote so that you can give solutions to their struggles. It is a well-known fact that the current struggles of our nation have been caused by the disputed 2018 elections. As a result, there are no drugs in hospitals, frequent workforce strikes in the health sector, poor conditions of service for workers, ridiculous power cuts, industrial closure, inflation, corruption and high cost of living. The duty of calling Zanu-PF to account and to order, has been given to you by the people. Zimbabweans are ready to move in any direction that you give them as a leader. Reluctance to take appropriate action will only lead to more socio-economic instability in our nation. Your current reluctance must be aborted forthwith and be replace by a strategic sense of urgency!
Go beyond social media
It can be noted that you have been active on social media platforms like Twitter, Facebook, Whatsapp and YouTube. This has been a good way of communicating and reaching out to the millions of supporters under your leadership. However, social media posts are not enough if your plan is to change Zimbabwe. People need a radical leader whose influence must raise a series of steps to sweep away the political and socio-economic crisis in Zimbabwe. Advocate, derive ideas from opposition movements that brought a change of government et ali Gandhi's salt march, the Boston Tea Party, the 1963 March on Washington, the Tiananmen Square, 2010 etcetera. Your influence must stretch beyond social media and land on the streets, industries, schools, hospitals and on the table of a regular family in Zimbabwe.
Be more of a Political Leader
Define your roles clearly Advocate Nelson Chamisa. Your massive supporters voted for you to be their president not to be their spiritual pastor. You are a leader of a marginalized society which is characterised by different kinds of religions and beliefs from Christianity, Islam, African Traditional Religion, Hinduism et cetera. The Christian believers have been praying and fasting since the beginning of the year and beyond as there are pastors committed to that particular task so have other religious groups. The people of Zimbabwe regardless of their religions need a practical remedy to this crisis and they are expecting you to give them an answer as a Political leader. Be more of a Political Leader than a pastor if you are passionate about delivering change in Zimbabwe !
Stop partisan inequality
Advocate, please note that the current leadership that was elected at the Movement for Democratic Change, Congress are the people's choice. However, the appointment of controversial individuals like Fadzayi Mahere into the Party's main stream positions remains an unsolved subject amongst the Youth League. The MDC has committed members within its structures who are intelligent and able to take crucial roles within the party. May you consider them before appointing Politicians from outside the party. Inappropriate appointment of outsiders might bring more political harm than good to your organization. Lessons can be drawn from Author Mutambara's comic appointment in the Welshman Ncube's MDC. Therefore, let seniority take precedence over political favoritism!
Advocate Nelson Chamisa, you have the support, you have the experience and you have the opportunity to change the country. Zimbabwe is in a crisis and people are suffering. The people are in need of urgent intervention. Five years from now, be remembered as a leader who saved his nation from political and economic oblivion, not a political fanatic who uttered empty political rhetoric.. Zimbabweans have waited for action for far too long. The time is now!
Pongo
Africa's Employer
Source - Pongo
All articles and letters published on Bulawayo24 have been independently written by members of Bulawayo24's community. The views of users published on Bulawayo24 are therefore their own and do not necessarily represent the views of Bulawayo24. Bulawayo24 editors also reserve the right to edit or delete any and all comments received.