Opinion / Columnist
The Second-Republic reform axis and counter-revolutionary fad
28 Jul 2019 at 10:00hrs |
Views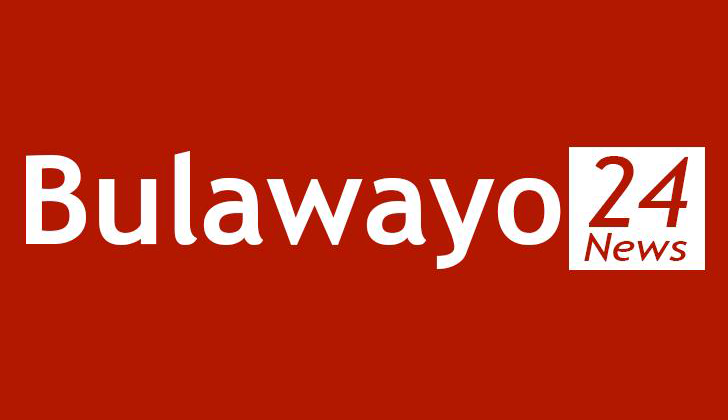 The transitional challenges we are facing are part of the mandatory experience which we need if we are to build a lasting foundation to the new future our country deserves.
The current instability in the economy and the many functional strains in the public administration sector are clear pointers of where we should be directing our collective energy. The economy needs mending, corruption must be fought, and skills must be enhanced to meet the ever-changing productivity demands.
We must tirelessly reform our governance style. Narrow self-serving politics must be decapitated to usher in a new transparency and accountability approach across all sectors of power and leadership. This is the time to break the silence on issues deemed sacred in preserving the old status-quo.
The issue of reconciliation forms the thematic centre of our reform question in the new Zimbabwe under President Emmerson Mnangagwa.
In last week's instalment I made reference to a series contribution on Gukurahundi by Zanu-PF Secretary for Administration, Dr Obert Mpofu. Likewise, Nicholas Ncube - a Canadian based thought-leader weighed in his input on the same subject. Ncube's submission complements the bold step by Dr Mpofu to speak out on this contentious subject - one which was over the years quite "ticklish" to tackle.
Today scholars are divided on this subject, particularly those whose pedestal to academic prominence was sustained by the divided and toxic character of our politics.
Among this community of academic exiles, the shared view is that Zanu-PF can never reform. Even with the advent of the New Dispensation and the Second-Republic this elite grouping has stubbornly refused to rethink its old predisposition.
After so many emotive contributions to the academic discourse, many of our anti-establishment scholars are having a hard time coming to terms with the reform they predicted would never materialise in our own time. Even if solid political transformation inputs are being put in place to reshape the status-quo many would still lobby for the vilification of the present basing on the memory of the old.
These continue to use their sphere of influence to misdirect the attention of the public from the products of Zimbabwe's on-going political and economic reorganisation processes.
Even more badly others are conflicted political actors-cum-academics. One such is self-exiled Professor Jonathan Moyo. There is no doubt that outside the whims of his political misfortunes Moyo remains an academic giant.
However, the reminiscences of his then prominence as an academic which was later filtered by his meddling in politics makes him fail to realise that he reached his "Best-Before" in November 2017.
Since then Moyo has adopted political banter as his armour to desperately demolish every constructive thought which builds to the success of what drove him to political exile.
Surprisingly, one Mqondisi Moyo, the president of the secessionist Mthwakazi Republic Party turns to the stale rhetoric by Professor Jonathan Moyo to disqualify the national healing milestones which Dr Mpofu alluded to in his last week article in this paper.
The two Moyos — Jonathan and Mqondisi represent the collapsing "failed state" anti-narrative. Their account of contemporary events overtaking their rehearsed optimist propensity epitomises the pale state of their wind-swept ambitions. Jonathan Moyo had for long made the world to believe that he was the prowess behind Zanu-PF's stay in power until Zanu-PF rejected him.
For him to be projected as a monumental icon to emerge from Matabeleland in the place of the many nationalists that Matabeleland has produced is not only an anecdotal fallacy, but it is a massive misrepresentation of history.
For too long, the Gukurahundi issue has been used to advance political mileage for the opposition, rejected and disgruntled elements in the ruling.
Therefore, it is disempowering to have a political leader who is from Matabeleland challenging what seems to be a widely embraced Matabeleland anti-establishment position. It's a known fact that the whole pretentious apology demand for the "Gukurahundi atrocities" is part of a grand scheme of promoting a re-membering which dismembers. Its thematic centre is that of pushing a one-sided account which only seeks to vilify Zanu-PF.
There are many dimensions to appreciating why we deteriorated to a civil crisis, but to this day some still choose to point out pitfalls of the state among a plethora of issues which led to our post-independence disturbances.
The State has appreciated its role in this problem, but still there are some who would want to obliterate the manoeuvres to heal the nation through a linear truth-telling approach. Zimbabwe, like many other African countries, experienced a neo-colonial driven conflict, but many of us are denialists to this truth.
We have narrowed our problems to the confines of our geographic space and failed to identify our problems with those of the entire African continent. We forget that Zimbabwe and the rest of Africa are targets of the imperial scourge.
Let alone, how can we achieve such an understanding of issues when we have political sub-groupings like the MRP who think that power can be asserted on regional supremacy? The idea that Matabeleland cannot be married into the inclusive agenda of nation-building is misplaced and is only based on the emotive remnants of few pressure groups.
This ignominy of assuming a minority complex to compete for power is risky for any political movement. It suffers premature rejection. Zimbabwe is bigger than a region and thinking that region-centred prejudices will collapse an agenda which is national is disastrous to the success of any political party. Zanu-PF has been able to consolidate its power on the merit of regional balancing.
The ability to understand that we are bigger than the limitations of being regionalist is central to helping us in locating the demarcations of our potential to build a united and peaceful nation.
This is why a Kalanga can work in Mazoe and drive the national agenda from that part of the country. For this reason, we have Khumalos and Dliwayos working in Mutare — the same way we have the Nyandoros and Makonis working in Bulawayo.
Our people know the value of crossing over superficial boundaries. There is more to being patriotic insiders than being regionalists. This to me explains a pitfall of Mqondisi Moyo's use of Jonathan Moyo as a person of political brilliance in his attack of Dr Mpofu's submission.
It is known that Professor Moyo's political career was collapsed by his divisive style to capture power in Zanu-PF. Therefore, using him as a persona and a mark of political genius defeats logic because he was ejected by norms and the ties that bind. Ironically, the condemned one — Dr Obert Mpofu has survived the historical fissures of our politics. This dates back to the pre-Unity Accord era which made way for Nkomo's Zapu to unite with Mugabe's Zanu.
Those who believe that former Zapu cadres invited to the status-quo by the history of our unity are "sell-outs" are clear enemies of national healing. If the same regionalist prejudice dragnet ignores that Jonathan Moyo is also from Matabeleland, then it's undisputable that Dr Mpofu's dismissal emanates from his successful stand as a Zanu-PF leader. Therefore, the fight is not against Dr Mpofu, the real fight is against his membership to Zanu-PF.
We need to appreciate and engage all truth even if it comes from Zanu-PF officials. Failure to take that bold step will disadvantage us from harnessing the best ideas we can share to build our nation outside our partisan loyalties.
If ever we are to achieve national consensus we need to appreciate perspectives from all directions and avoid being divided from the truth by self-serving regional interests.
At the end of the day we need to speak from a unifying position of truth and remember that we are Zimbabweans more than anything else.
Those who choose to be denialist and counter-revolutionary must be shunned, but those who see the merits of taking the path of progress must be celebrated. We must allow their voices to be raised so that they speak to the future which we all desire.
The best apology we can ever give to the curse of the past is refocusing our consciousness to what has been built rather than what we can destroy. Zimbabwe needs all of us.
Phambili ngeZimbabwe/Pamberi neZimbabwe.
Source - sundaynews
All articles and letters published on Bulawayo24 have been independently written by members of Bulawayo24's community. The views of users published on Bulawayo24 are therefore their own and do not necessarily represent the views of Bulawayo24. Bulawayo24 editors also reserve the right to edit or delete any and all comments received.