Opinion / Columnist
We are here waiting for the signal
04 Aug 2019 at 09:08hrs |
Views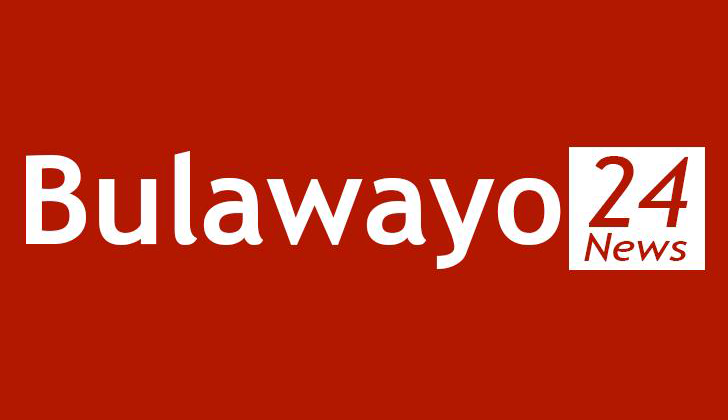 As Bishop Lazi writes this, somewhere in Tripoli, Libya, a family is hunkered down or huddled in an apartment, fearing that if they venture out onto the streets, the likelihood of parting with their lives is as certain as death and taxes.
It is literally raining fire and brimstone in Libya as the country hurtles towards a full-blown civil war.
It seems rival militia groups are now determined to bomb themselves to mutual extinction.
Ever since Muammar Gaddafi breathed his last on October 20 2011, merchants of death — who erstwhile were firmly under lock and key — have been blissfully walking the streets of Tripoli and the countryside.
By all accounts, Africa's once prosperous nation has effectively become a failed state.
And the Bishop weeps.
An Arab Winter
As the 11-year blood-letting in Libya continues to unfold, architects of this Apocalypse in the Arab world have since retreated to Western capitals from whence they sip champagne and whiskey into the sunset, far away from the gratuitous violence.
Also America's Cable News Network (CNN), which dutifully beamed images from the eventful 2011 "Arab Spring" protests up to the demise of Gaddafi, has also since abandoned the Libyan people to silently die in the hands of a cruel fate — however contrived by Western architects.
It's almost as if nothing is happening at all.
Sometime during the uprising, when the plot to remove Gaddafi was in motion, David Pratt, Foreign News Editor of The Herald — a Scottish newspaper — had a chat with an excitable and impressionable 23-year-old Libyan medical student called Mohammed Sallah, who had joined the hoi polloi that had sworn to bring down their supposed dictator.
"This revolution is not a revolution of starving people or those who want money, this revolution is one of free souls, this revolution says we want freedom from Gaddafi," he relished.
For sure, the supposed revolution, if it can be called that, had nothing to do with the material well-being of their fellow countrymen.
At the time, Libya had the highest gross domestic product per capita in the world and the highest life expectancy on the continent.
Gun-toting militia now determine their life expectancy.
Also its people enjoyed free education, free health care and interest-free loans.
But we are told they wanted something more: democracy — whatever that is.
However, we all know how that panned out.
Bishop Lazi is willing to bet that wherever Mohammed Sallah is — that is if he is still alive — he is probably praying for either a time machine or a miracle to turn back the hands of time to the good old days before the Arab Spring, which has turned out to be the Arab Winter.
It is the same story in Yemen, Iraq and most poignantly in Syria, where heavy bombardment and fire fights between belligerent groups have turned swatches of formerly habitable areas to macabre wastelands.
Naïve Generation
Well, what does all this have to do with Zimbabwe, or anything and anyone under the sun for that matter?
As the Bishop said recently, the generational divide that currently splits Zimbabwe means that we now have a toxic dichotomy where the generation that saw the excesses of violence and war insatiably crave peace, while the current generation of millennials who have relatively lived in peace desperately seek violence.
Most Zimbabweans who are in the mid-40s or younger do not have any recollection of the bloody war that dismantled settler colonialism and ushered in an independent Zimbabwe.
They have never seen the underbelly of graphic violence.
Obviously growing up on a staple of Hollywood movies such as "Rambo", which exaggerate and romanticise war, this generation is oblivious of how unconscionably gory and blood-curdling war and conflict can be.
And unfortunately, these are the young men and women we now find in the MDC today, who think that violence can be a handy staircase to power.
We saw it on February 20 last year when excitable MDC youths tried to barbecue Thokozani Khupe, Douglas Mwonzora and Abednigo Bhebhe for daring to oppose Nelson Chamisa for the leadership of the party after Morgan Tsvangirai's demise.
We also saw it on March 4 last year when the violence visited the MDC offices in Bulawayo in order to intimidate Khupe and haunt her out of the party.
As if that was not enough, the merchants of violence were in action in the capital on August 1 last year, which resulted in the regrettable loss of life.
The "determined rioters" were back again in January this year; this time more organised, more choreographed and most disconcertingly, most violent.
The State had to bare its fangs to break the back of the coached rioters.
But the incendiary rhetoric still continues to this day.
Well, the Lord abhors violence.
Bishop Lazi heard that in between convenient breaks to gorge cakes and Chinese food last week, the MDC members were fasting in preparation for a "decisive" putsh — sorry, push, and he hopes that they reflected on a few verses on violence.
Proverbs 10: 11 teaches us that: "The mouth of the righteous is a fountain of life, but the mouth of the wicked conceals violence."
Again Psalm 11:5 reminds us "The Lord tests the righteous, but his soul hates the wicked and the one who loves violence."
We all know how this will end.
ED's Legitimacy
In order to keep their starry-eyed supporters pepped up and ready to pour onto the streets after the so-called signal, the MDC continues to disingenuously tell them they were cheated out of the Presidency during last year's results and, therefore, legitimately have every right to use any means necessary, including force, to reclaim it.
How a party that only won 560 out of the 2 000 council seats and 63 of the 210 contested House of Assembly seats can possibly claim to have won the Presidency has become a riddle for mathematicians and Bishop Lazi alike.
And if Zanu-PF can steal an election in full view of a formidable phalanx of 1 035 local observers, 104 foreign observer missions — made up of the EU, the Commonwealth, the NDI (National Democratic Institute)— IRI (International Republican Institute and US congressmen — including 164 foreign and local scribes, then they deserve a special place in the Guinness Book of Records for that feat.
Suffice to say, this whole issue of ED's legitimacy is all hot air.
But as this comical lot continues with their theatrics, the indefatigable ED continues to maniacally work, and 2023 draws nearer.
I wish I could share with you the vision that continues to be revealed to the Bishop about the country's future, but take heart, dear reader, for it will all be revealed to all in good time.
Hallelujah!
God is working miracles on and in Zimbabwe.
To the louts and miscreants that continue to preach violence, the Bishop can only recommend Romans 14: 10-13.
"You, then, why do you judge your brother or sister? Or why do you treat them with contempt? For we will all stand before God's judgment seat.
"It is written: 'As surely as I live,' says the Lord, 'every knee will bow before me; every tongue will acknowledge God.'
"So then, each of us will give an account of ourselves to God.
"Therefore let us stop passing judgment on one another. Instead, make up your mind not to put any stumbling block or obstacle in the way of a brother or sister."
Proverbs 3:29 also says, "Do not plot harm against your neighbour, who lives trustfully near you."
No one wins from conflict; in fact, everyone loses.
The situation in Libya couldn't have been stark.
As ordinary citizens dodge bullets and corpses continue to rot on the streets of Tripoli, national oil companies from the West — Total SA (France); Repsol SA (Spain) and Equinor ASA (Norway) — continue to suck the North African country's oil.
All the while, the "international community" has turned a blind eye.
It must be a lesson to those small boys in the MDC who continue to take to heart the deceptive whispers from some of those meddlesome Western ambassadors.
They will drive them to perdition.
For the avoidance of doubt, the country's sovereignty will outlive them.
Take heed.
Bishop out!
Source - sundaymail
All articles and letters published on Bulawayo24 have been independently written by members of Bulawayo24's community. The views of users published on Bulawayo24 are therefore their own and do not necessarily represent the views of Bulawayo24. Bulawayo24 editors also reserve the right to edit or delete any and all comments received.