Opinion / Columnist
Overfed, unconcerned and arrogant - Zimbabwe's politicians have broken away from the people
04 Aug 2019 at 21:03hrs |
Views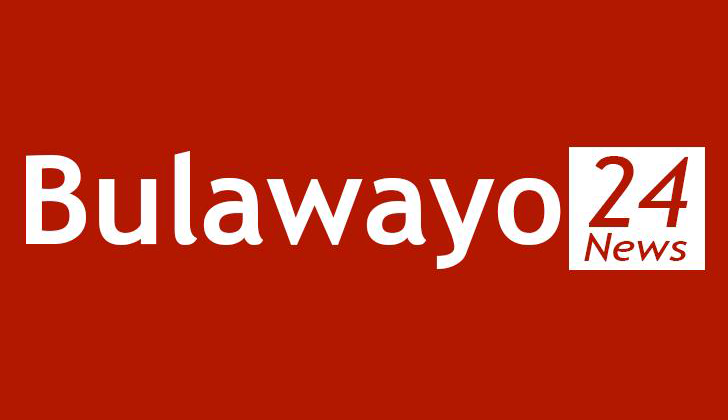 Saying all kinds of niceties and delivering nothing. These seem to be the most notable, if not the best traits of a politician. Particularly the Zimbabwean politician. It is not because they lack the ideas or solutions, I think it is simply because they lack the will and the morals expected of them. We don't have a crisis of ideas but a crisis of morals. They have it all well and good in their lives; overfed and unconcerned individuals.
Often times politicians say statements that make it look like they exist in their own world; detached from that of the ordinary person. Some of them happen to see signs of hope and signs of a bright future where everyone else sees doom and an imminent collapse of the system. Perhaps it is because they are paid to do so; more-so in our land where politicians seem to have learnt that election into a public post is not an opportunity to serve but a grand opportunity for self-aggrandisement. Hence what we end up with in these offices are simply overfed, unconcerned and arrogant individuals.
Seeing as the prices of commodities continue to sky rocket and life becoming more and more unbearable; received wisdom now appears to be that we are already doomed and will only sink deeper and deeper into the economic doldrums. And this will happen despite the brilliant Finance minister's predictions that 'prices would fall in July'. That bookish professor imported from Europe. Perhaps as an admission that nothing can be done to arrest the runaway inflation; ZimStat has been ordered to stop publicising inflation figures. Maybe this will somehow arrest the soaring inflation. But it looks more like a move akin to sewing the anus closed as a strategy of stopping a running stomach. It will not solve any problem and prices will continue to shoot up and no one will need these inflation figures anyway. It will not work. Simple!
It's worth remembering that over a year ago, in the run-up to the elections, conventional wisdom was that even if things were to go bad, we would never get back to the '08 levels. The 'new dispensation' did not look as bad as it does now. Roll back to that fateful November; Zimbabweans from all walks of life marched in Harare in what was seen as the sunrise; the dawn of a new Zimbabwe. Even the few white people left in the country were chuffed. They had a breakfast of sorts with the leadership, most of them draped in the yellow and green of the 'revolutionary party'. A revolution was on and in full force. It still is today, just that the revolution has gone in the opposite direction. Taking us back into the stone-age era; we've already gotten there anyway. If mud ovens built using sticks and stones don't take us back to the stone-age era then there never was a stone-age era. These ovens were commissioned by senior officials travelling in posh cars and travelling with large entourages. Not even one of them will feed on what comes out of these rudimentary mud ovens. Unless if it's just for pictures only; if ever.
What they don't realise is that it's now a matter of life and death for most people - A struggle for survival. No one gets to choose the timing of sickness but for Zimbabweans, it better not be now because the end result would be the worst. The cost of health care is beyond what the ordinary person can afford. Health care costs more than twelve times it cost a year ago and it looks like we just got started, the worst is yet to come. Even food is hard to come by nowadays. Some pictures doing rounds on social media showed pupils at some boarding school having tea and boiled maize grains (read as maize seed) for a meal. Pupils are at least having porridge at this other one I know. The future is bleak for all and sundry. Fuel prices now go up not one time but several times per week. Electricity now comes like a thief and gas is…well, let's move on. No one cares, at least not these overfed and unconcerned politicians.
You can't help but remember that fateful November period. Everyone grinned at the possibility of a new Zimbabwe. Chris Mutsvangwa, the somewhat mouthpiece of the 'new movement' waxed lyrical and said all the nice things, and us, the self-styled economic pundits blew the message into an overdrive. Even the very critical Botswana icon with a melodious name, Lieutenant General Seretse Khama Ian Khama echoed the prevailing sentiments at the time while addressing the Oxford Union in the United Kingdom - Zimbabwe had learnt from her mistakes and the good times were about to roll. You could even hold the sense of momentum and excitement at the time. It's shocking that we failed to build on that and turn things around. Everyone believed and everyone was in support. In fact, there was even talk of the Commonwealth bending their rules to admit Zimbabwe back into the fold without following proper procedures. Her Majesty's government was cosying-up to us and even wanted the EU sanctions dropped. Such was the belief and what did we make of it?
Politicians did what they do best. Spoil everything they did - the overfed and unconcerned individuals.
It now looks like the biggest opposition grouping in the land is composed of the same calibre of individuals. Cut from the same cloth; just different dyes. Two political parties holding us at ransom; one of them is yellow and green and the other one, RED! I'm at real pains to believe the opposition cannot do anything to solve this mess. Zimbabweans continue to suffer and every passing day seems to be making way for a more horrible one. Meanwhile, the opposition lawmakers are pushing and fighting for new cars. They recently grabbed some little attention with their 'comprehensive agenda to end Zimbabwe's current economic crisis' also called the RELOAD. It's full name - Road to Economic Recovery, Legitimacy, Openness and Democracy. It's hard to say whether it's an election manifesto or whatever it is. It does not seem to be worth even the paper it is written on; no wonder why it didn't receive any meaningful attention. At this rate, if anything happens and solves this mess, it's more likely it would be from Zanu-PF itself and not the MDC. As remote as that sounds, it's the sad truth. They seem to forget they were elected into office, and are paid to make hard decisions, meaningful decisions that impact lives of Zimbabweans. They need to make huge sacrifices even. For example, if it means talks with Zanu-PF mean Nero slides into political oblivion then let it be so, as long as it means affordable medicines, real butter and bread (from a conventional, 21st century bakery and not from that rudimentary mud structure) to the average Zimbabwean. But well, like their contemporaries from the yellow and green side, they can never take risks; they will continue wining and dining. Overfed, unconcerned and arrogant individuals.
Meanwhile, we will keep waiting for the prices to fall; maybe the professor of economics forgot to mention this would happen in July of 2020 and not 2019. Also, election time promises are still fresh in the minds. We still await the opening of the Shabanie & Mashava mines and ZISCO steel, among others. We will also keep looking out for the promised devolution of power. And even more…maybe sanctions will be dropped…when ZACC finally reigns in on corruption and Donald J. Trump concludes his 'looking into Zimbabwe right now' exercise. We also pray POLAD delivers one day; for we don't know what we derive from those businessmen 'advising' government. You also wonder what Nero's solution is. Especially with these glaring by-election losses (the latest in Lupane) – the future is bleak for the MDC.
What is certain though is that politicians have broken away from the people. The overfed, unconcerned and arrogant individuals.
Source - Mandla Tshuma
All articles and letters published on Bulawayo24 have been independently written by members of Bulawayo24's community. The views of users published on Bulawayo24 are therefore their own and do not necessarily represent the views of Bulawayo24. Bulawayo24 editors also reserve the right to edit or delete any and all comments received.