Opinion / Columnist
Scrapping of 'small house' clause a plus in Aids fight
05 Aug 2019 at 07:26hrs |
Views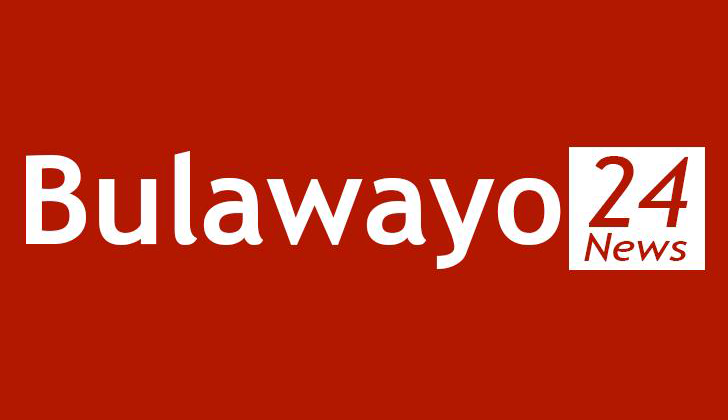 "Ko small house yako inani izvozvi?" (Who is with your small house right now?) was a screaming signature message on a number of billboards erected around the country by the Ministry of Health and Child Care in partnership with various HIV and Aids organisations back at the turn of the millennium.
A recent survey around Chitungwiza has revealed that the same message is still inscribed in Harare's dormitory town's health institutions and other public corners. This is in recognition of the impact the infamous "small house" phenomenon has played in the spread of the once deadly scourge in Zimbabwe.
Last week, Cabinet withdrew a clause in the Marriages Amendment Bill that provides for "civil partnerships", arguing such a union was generally alien to the nation's cultural and Christian values.
In that vein, it was also construed that the proposed law would sort of legalise "small houses", street lingo for extra-marital unions.
Section 40 of the Marriages Amendment Bill provided as follows: "A relationship between a man and a woman who are (a) both over the age of eighteen years; and (b) have lived together without legally being married to each other; and (c) are not within the degrees of affinity or consanguinity as provided in Section 7; and (d) having regard in all the circumstances of their relationship, have a relationship as a couple living together on a genuine domestic basis shall be regarded as being in a civil partnership for the purposes of determining the rights and obligations of the parties on dissolution of the relationship . . ."
Put simply, subsection five of Section 40 has been the contentious one. One can afford to go and stay with another partner regardless of the fact that he or she is in a standing marriage — quite strange for real.
However, as the nation is deep in debate over the issue, it had not missed its fair share of scrutiny regarding the spread of HIV/ Aids in the country. Background is key! Multiple sexual partners have been fingered as the number one cause for the spread of HIV over the years with cases of infidelity also ranking high in that regard.
Whilst there has been other sources one could get infected with the HIV virus, there is a unanimous agreement among this country's citizenry that multiple sexual partners have been the major cause.
Some may argue that there had been polygamous marriages over the years, which also contributed their fair share to the spread of HIV albeit on a controlled scale, nothing beats the rate at which "small houses" contributed to the rise of HIV infections.
What has made Section 40 in the current proposed Marriages Amendment Bill a bit off the mark is that it was viewed as having "legalised or empowered" the small house.
This time, it was not going to be the man alone seeking a civil partnership outside marriage, married women were also going to benefit. Zimbabwe has been on the warpath to reach the 2020 World Health Organisation (WHO) 90-90-90 targets and to eradicate Aids in totality by the year 2030.
When the health ministry came up with the "small house" message, it was evident that the pandemic had spiralled out of control and the current Bill was about to do away with the efforts that has been made so far to avoid new infections. What this simply meant is that anyone can walk out of a marriage, find even a commercial sex worker and start to live together, at the same time going back to the original spouse who might even be in a similar "civil partnership".
The result will be a network of unprotected sex amongst the all "married" partners hence very high chances of spreading the virus. By its definition and considering our social fabric as a people, marriage means there is someone superintending over another one.
In this scenario, men would have benefitted a lot by getting their bodies on whoever they deemed to be a wife. Women would have not only suffered morally, but also in terms of health as their husbands would afford as many civil partnerships as their pockets could afford.
As Foreign Affairs and International Trade Minister Dr Sibusiso Moyo correctly asserted: "It is not a recognised marriage, it was merely out of consideration of fairness that when these people move apart the one who is more economically empowered should not use that power to the detriment of another part . . ."
Young girls and women who cannot openly and freely discuss safe sex methods would also have suffered in silence as HIV- infected men prey on them all in the name of marriage. Cabinet must be applauded for such a timely intervention which would have eroded all the sanctity of marriage, hence exposing all and sundry to HIV and Aids.
Behavioural change has been fingered too as a key element in eliminating Aids and together with the tried and tested "one man, one woman" motto, the nation must now focus on the targets at hand than to start other burning issues.
New HIV and Aids infections have been reported to be going down with a recent UNAIDS 2019 report indicating that infections dropped from 44 000 cases to 38 000 which may lead to a decline in prevalence.
Multiple sexual partners in whatever context remain a key driver of HIV infections and awareness campaigns must continue to be spread in that respect.
Source - the herald
All articles and letters published on Bulawayo24 have been independently written by members of Bulawayo24's community. The views of users published on Bulawayo24 are therefore their own and do not necessarily represent the views of Bulawayo24. Bulawayo24 editors also reserve the right to edit or delete any and all comments received.