Opinion / Columnist
'Did God instruct MDC to take power by force?' - God is NOT in this, 'be as shrewd as snakes' He warned
06 Aug 2019 at 17:39hrs |
Views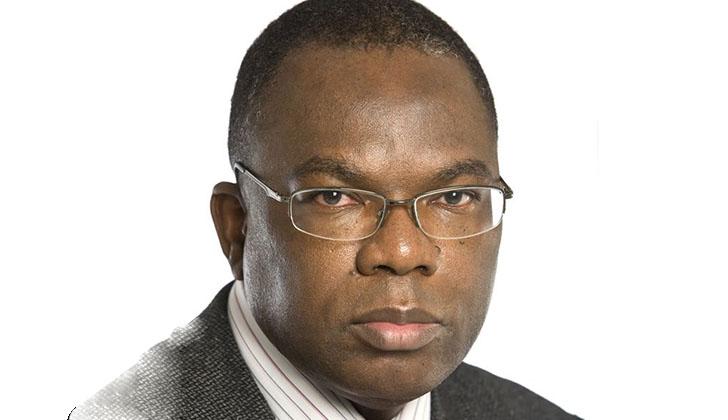 "One thing for certain, which the opposition should know, is that there is not going to be any transfer of power outside the elections. Their decision to participate in the elections that brought Mnangagwa to power — whether or not they were free and fair — was a taciturn admission that they believed in the country's electoral system," reported Newsday.
"To now call for a transfer of power after participating in those polls, is problematic."
Actually, it is worse than that; MDC leaders KNEW that with no reforms in place, Zanu PF will rig the elections and yet they still participated out of greed, as David Coltart admitted in his book.
In his Book, The Struggle Continues 50 years of tyranny in Zimbabwe, former MDC – Ncube Senator and Minister of Education in the GNU, David Coltart, gave details of how Zanu PF flouted the electoral rules, it clear the upcoming 2013 elections would not be free and fair. Meanwhile talks of uniting the two MDC factions to fight the elections as one were going nowhere.
"The worst aspect for me about the failure to agree a coalition was that both MDCs couldn't now do the obvious – withdraw from the (2013) elections," explained Senator Coltart.
"The electoral process was so flawed, so illegal, that the only logical step was to withdraw, which would compel SADC to hold Zanu PF to account. But such was the distrust between the MDC-T and MDC-N that neither could withdraw for fear that the other would remain in the elections, winning seats and giving the process credibility."
Coltart's explanation as to why MDC participating in the 2013 elections knowing Zanu PF would rig the elections begs the question why MDC had failed to implement the reforms in the five years of the GNU, in the first place. As for failing to form a coalition, this was just a feeble excuse because four of the main MDC factions did come together to form the MDC Alliance just before the 2018 elections and still they participated in those flawed and illegal elections.
When MDC leaders acknowledge that participating in the flawed and illegal elections would give the "process credibility" that is where they should have got off the bus as a matter of principle!
Whilst all the other individuals, nations, organizations with any democratic sense dismissed last year's elections as a farce because whole electoral process full of flaws and illegalities. "The electoral commission lacked full independence and appeared to not always act in an impartial manner," stated the EU Election Mission final report.
"The final results as announced by the Electoral Commission contained numerous errors and lacked adequate traceability, transparency and verifiability. Finally, the restrictions on political freedoms, the excessive use of force by security forces and abuses of human rights in the post-election period undermined the corresponding positive aspects during the pre-election campaign. As such, many aspects of the 2018 elections in Zimbabwe failed to meet international standards."
Having participated in the elections knowing that ZEC had failed to produce even something as basic as a verified voters' roll, Chamisa and company had to keep up the charade that the election was nothing wrong with the process. They could not endorse the election as having been free, fair and credible either and so they settled for cherry picking. Chamisa rejected ZEC's vote count giving Mnangagwa victory in the presidential race although MDC itself, just like ZEC, failed to produce the "verifiable and traceable" documentary evidence to support Chamisa's vote count.
Under this Zanu PF de facto one-party dictatorship, Zimbabwe has earned a reputation as pariah state ruled by corrupt, incompetent, vote rigging and murderous thugs. It is impossible to do business in such a state, that is obvious. The thriving economy Zanu PF inherited from Smith in 1980 has slowly but surely grind to a halt, after 39 years of gross mismanagement and rampant corruption. The country has been starved of new investment as investors have shied away. By blatantly rigging last year's election, Mnangagwa confirmed that Zimbabwe was still a pariah state and the dictatorship ruled the roost or be it under a new dictator.
Mark my words; as long as Zimbabwe remains a pariah state, adding Chamisa and two or three other MDC leaders to the Zanu PF cabinet will not change the pariah state status, there will be no meaningful economic recovery.
The only way out of this mess is for the nation to accept that last year's elections were a farce and Zanu PF is illegitimate, hence the pariah state, and must step down. The country need a new GNU but one in which there are new players who will be tasked to implement the democratic reforms leading to the holding of free, fair and credible elections and ending of the curse of rigged elections and pariah state. Zanu PF and MDC leaders cannot be appointed into the new GNU because they failed to get even one reform implemented in the five years of the 2008 GNU. It is naïve to expect them to do any better.
"Perhaps what is ironic in this whole thing is that these ill-advised plans (MDC is planning to stage street protest to force Mnangagwa to form a Zanu PF and MDC GNU) are coming after the party claims it had been fasting," continued the Newsday report.
"One wonders if, in their prayer and fasting, God instructed them to take power by force? Sikhala's sentiments would have been laughable if there were not a reflection of the kindergarten politics that the party has become synonymous with."
The Holy Scriptures are full of examples of God approving the use of force to bring about necessary change. There is no doubt in my mind that the demos MDC are calling for, peaceful or not, are to further Chamisa et al's selfish agenda to secure gravy train seats so the can "sit, eat and do nothing". God is certainly not in this! So the people of Zimbabwe must have nothing to do with these demos in which they will be used to undermine the demand for a competent GNU.
"Behold, I am sending you out like sheep among wolves. Therefore be as shrewd as snakes and as innocent as doves," warned Jesus. Matthew 10:16.
As 20 years of following MDC blindly like sheep to the slaughter-house, it is high time people opened their eyes and saw MDC leaders for the corrupt, incompetent and sell-outs they are. Yes, the nation is desperate for change but the more reason we must be alert and vigilant and not allow ourselves to be taken for a ride yet again as happened all these last 40 years, first by Zanu PF and now MDC!
Source - zsdemocrats.blogspot.com
All articles and letters published on Bulawayo24 have been independently written by members of Bulawayo24's community. The views of users published on Bulawayo24 are therefore their own and do not necessarily represent the views of Bulawayo24. Bulawayo24 editors also reserve the right to edit or delete any and all comments received.