Opinion / Columnist
Every generation has its heroes
09 Aug 2019 at 21:42hrs |
Views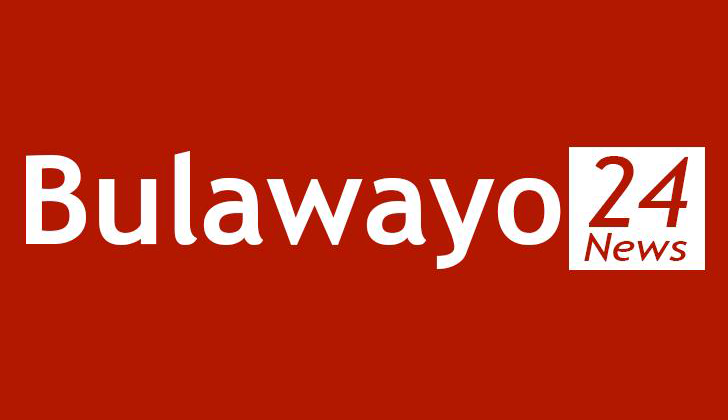 Today I felt encouraged as well as hopeful as I watched our comrades being escorted like criminals from Khami prison. Seeing Zimbabwe prison services officers in their unusual anti riot gear carrying automatic rifles movie style following behind a windowless truck bringing Welcome Moyo, Vinnet Ncube and Marshall Sibanda to court i could imagine the shaking of the enemy's camp for they committed no crime but defend a genocide victim.
The three MRP comrades were arrested last October at Rainbow hotel during the Motlante Commission interviews, when they tried to protect Cde Terrence Wisdom Mkhwananzi from ZANU PF youths who were heckling and insulting him while he was testifying to the commission. Last Friday they were found guilty for interrupting the Motlante Commission, and were made to spend seven days at Khami prisons before they were made to pay $200-00 bond each as fine today.
I was impressed at court today when I saw them in jovial mood, without any signs of fatigue, or regret. I said to myself these are the heroes of our time.
Today we were relieved when the Magistrate granted us the freedom of being out of remand,until the state is ready to proceed with our case. For the past 13 months I and nine other cdes who were arrested over the Pick N Pay protests in June last year, have been attending court almost twice a month without any finality. It's not yet Uhuru. The struggle continues.
We view such tendencies as intimidatory and also as a ploy to monitor us and keep us under their watch. We will not give up, nor will they be able to dampen our spirits.
Since Mthwakazi Republic Party was formed in 2013 and subsequently launched on January 11 2014, it has never looked back. We have lost count of Matabeleland issues we have dealt with and the number of cases our party members have had all of which being for defending our people. There is no doubt whatsoever in as far as our contribution is concerned in Mthwakazi.
MRP has become the household name for the region in as far as defending, advocating, advancing, protecting and promoting uMthwakazi nationhood. We have been so successful in as far as political, economical and social activism is concerned. Though we have not been able to convert our popularity into actual votes.
Like I have stated above, we need to get votes so that we are able to deliver according to our Manifesto. I would like to invite and encourage all party members, supporters and sympathizers to give themselves time to study our Short-term, Medium and Long term plans so that they are fully aware of the party's vision.
It is prudent for each of us to understand that Team MRP's three point plan include but not limited to;
National and International Lobbying
Protests in defense of our jobs and resources
Election Participation, and winning
Making Sure that nothing for us without us
Most Importantly Mthwakazi Restoration
In order to achieve this, we need political power, and political power is only found in our people through the ballot. As your Vice-president I encourage each and every one of us to start working hard to take our struggle to another level, every MRP member at this point in time ,make sure you are doing something about building party structures, talking to people and convincing them to join the people's revolutionary party.
While it is true that elections are not free and fair there is enough evidence that if we properly campaign we can do better. May we begin to see party structures being built by relevant departments, may we begin to see our external structures helping the party with whatever campaign materials they can.
This is the month of August where Zimbabwe set aside a day to celebrate Heroes most of whom were ZAPU, and ZANU as well as ZANLA and ZIPRA cadres who brought about the black majority rule. We as the younger generation understand and fully recognize that many of the cadres were genuinely seeking and fighting for one man one vote, democracy, fair sharing of the national cake but there amongst them were some with evil intentions especially the 1979 grand plan architects, thats for another day,l am not going to discuss the spoilers.
I hereby stand to be counted together with the majority of citizens who have stood up and said enough is enough. In this generation we need men and women of valour who will stand up and say enough is enough, NO MORE human rights abuses koMthwakazi. We want men and women who are ready to stand and say not in our life time, such selfless Mthwakazi nationalists who say "Hands off our land, our jobs, our resources. Nothing for us without us.
I can't wait to see you Mthwakazi Omuhle being united in our diversity standing up and demanding justice for our people going forward.
I would like to state that the Zimbabwean State remains liable for Gukurahundi Genocide, we still await an international independent commission.
MRP has a plan for Bulawayo City, and all other cities of Midlands and Mthwakazi to be revived. We have plans to develop our infrastructure and improve food security as well as water problems, but there is no way we can achieve this without our people's support and most importantly our people's vote, clearly ZANU PF and MDC have no political will to develop Matabeleland and Midlands.
We have a lot of our God given natural resources which when properly managed, there couldn't be any excuse for poor road networks in Mthwakazi. The late Dr Dumiso Dabengwa led MZWT had a perfect proposal which MRP also adopted and it's there in our Manifesto.
Dr Dabengwa wanted water to be drawn from Zambezi river to Bulawayo, according to the 1912 plan to permanently solve Matabeleland water woes. In our Manifesto we stated that there is no need to borrow money from anyone to solve our water problem all we need is an investor who can choose either to gas, coal or gold among other resources and pay a reasonable dividend to Mthwakazi.
More reason why MRP is and will remain a strategic organization for Mthwakazi Nation. Please stand up and be counted. Heroes are either born or made, you could be one of the heroes. Join us today.
Mthwakazi ,it's not enough just to demonstrate, let's also find a way to build and strengthen party structures.
Source - MRP Vice-president Ms Presia Ngulube
All articles and letters published on Bulawayo24 have been independently written by members of Bulawayo24's community. The views of users published on Bulawayo24 are therefore their own and do not necessarily represent the views of Bulawayo24. Bulawayo24 editors also reserve the right to edit or delete any and all comments received.