Opinion / Columnist
'We need NTA or heading for Armageddon' - no, we there and Zanu PF will drag us past no-return
05 Sep 2019 at 08:43hrs |
Views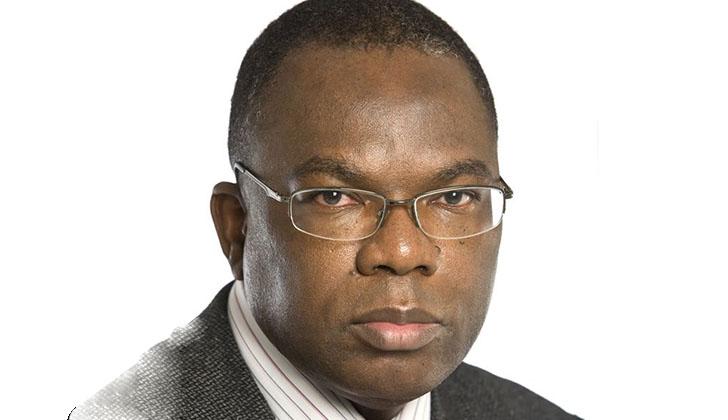 Zimbabwe has sleep-walked into "failed state" and now the country is heading for dark dungeons of Armageddon!
"We need a national transitional authority (NTA), we need a soft landing for our country, if we do not do that we are heading for an implosion, an Armageddon," said Tendai Biti, MDC Vice President, a few weeks ago.
Let us dispense with semantics, Zimbabwe has imploded. With unemployment a nauseating 90%, basic services such as health care all but collapse, inflation back into four digits, etc. of course, the country has imploded. What is at issue here is that we have the ruling party, Zanu PF, that will not admit it has failed regardless of all the evidence proving otherwise.
In Zanu PF we have a regime determined to stay in power regardless of how badly it has performed. As far as Zanu PF is concerned, it is the only party that must rule Zimbabwe or there will be no Zimbabwe, as Stuart Doran explained.
"The 'new' regime can be viewed from different angles, but the nub of it is this: there's a recognition that the economic fiasco of the last 20 years was suboptimal, but Emmerson Mnangagwa and his fellow travellers will burn the house down if they feel it necessary. Make no mistake, their will to power is every bit as intense as Mugabe's—as is their belief that they own the country's choicest fruits by right of conquest," wrote Stuart Doran in publication, The Strategist.
"There's no comprehending Zimbabwe without an appreciation of that mentality. Yet many fail to get it because they don't read the country's history. In 1979, at the height of the struggle against white rule, a diplomat who mixed frequently with Mugabe and other leaders of his party observed that 'ZANU does not seem to attach much importance to the destruction caused by prolonged war'. They said they were content to see Zimbabwe 'totally' demolished if that was the price to be paid for preventing others from ruling it. That attitude has not changed an iota, notwithstanding the passage of 40 years and Mugabe's departure. After all, the men who now rule wielded his hatchets for most of that period."
Zimbabwe is in the clutch of a corrupt, incompetent and tyrannical Zanu PF regime that is determined to remain in power no matter what. It is either Zanu PF rules or it is Armageddon. After 39 years of Zanu PF corrupt and tyrannical rule the nation finds itself at the gates of Armageddon.
The questions before us is: Are we going to let Zanu PF remain in power and take us into Armageddon? Or are we going to wrestle power from the regime and turn back before it is too late?
Zimbabwe is not the only country to find itself in the clutch of corrupt and ruthless dictatorship with the same "I rule or its Armageddon" mentality. Saddam Hussein dragged Iraq to the gates of Armageddon and beyond, Muammar Gaddafi did the same to Libya, Omar Al-Bashir to Sudan, Bashar Al-Assad to Syria, etc.
Yes, Zimbabwe has not yet reached the same dizzying height of death and destruction as seen in Syria. Could it be that Syria, Sudan, etc. allowed the respective dictator to drag the nation past the gate into Armageddon; past the point of no return!
The challenge for Zimbabwe is to end the Zanu PF dictatorship a.s.a.p. BEFORE the regime drags this nation beyond the point of no return, assuming we have not gone past it already.
The people of Zimbabwe have risked life and limb these last 20 years to elect Tendai Biti and his MDC friends into power for the express purpose they would implement democratic reforms designed to end the Zanu PF dictatorship. It is therefore infuriating, to say the least, that these MDC leaders sold-out and failed to implement even one reform. Worse still they are now offering Zanu PF a chance to stay in power in return for a share of spoils of the rigged elections!
Zanu PF rigged last year's elections, the regime has no mandate to govern, it is illegitimate and the regime should have been put under immediate pressure to step down. This did not happen because by participating in the flawed elections MDC and the rest of the opposition entourage gave the election process and hence the Zanu PF regime some modicum of credibility. And by proposing this NTA MDC will offering illegitimate Zanu PF an excuse to stay in power till 2023 and beyond.
Tendai Biti is lying that the NTA is "a soft landing for the nation". It is a soft landing for Zanu PF just as the 2008 GNU was a soft landing for the party.
The 2008 to 2013 GNU failed to get even one reform implemented, largely because MDC leaders sold-out. Mugabe used his position in the GNU to bribe Morgan Tsvangirai and his MDC friends with the trappings of high office. With their snouts in the gravy-train feeding trough, the MDC leaders, forget about the reforms.
"MDC leader were busy enjoying themselves in the GNU, they forgot why they were there!" commented one SADC leader in sheer exasperation at MDC leaders' failure to implement even one reform in five years!
Anyone who believes this new GNU, the NTA, will get any reforms implemented is naïve beyond words! This is just an excuse keep Zanu PF in power when they should be pressured to step down and in return Chamisa and friends are asking Zanu PF to reward them with gravy-train seats.
"We need a national transitional authority (NTA) or we are heading for an Armageddon!" said Tendai Biti. No, Zanu PF has had 39 years to drag the nation right up to the gates of Armageddon and the NTA will the party more time in office to take the nation through the gates, the point of no return!
This is a nightmare, the people of Zimbabwe risked life and limb to elect MDC leaders for the express purpose they will implement the reforms and stop the Zanu PF juggernaut dragging the nation into Armageddon. And it turns out the MDC leaders' blundering incompetence is helping Zanu PF fulfil its demonic mission!
All articles and letters published on Bulawayo24 have been independently written by members of Bulawayo24's community. The views of users published on Bulawayo24 are therefore their own and do not necessarily represent the views of Bulawayo24. Bulawayo24 editors also reserve the right to edit or delete any and all comments received.