Opinion / Columnist
This and that with Maluphosa: Wild Wild Angels
04 Mar 2011 at 13:45hrs |
Views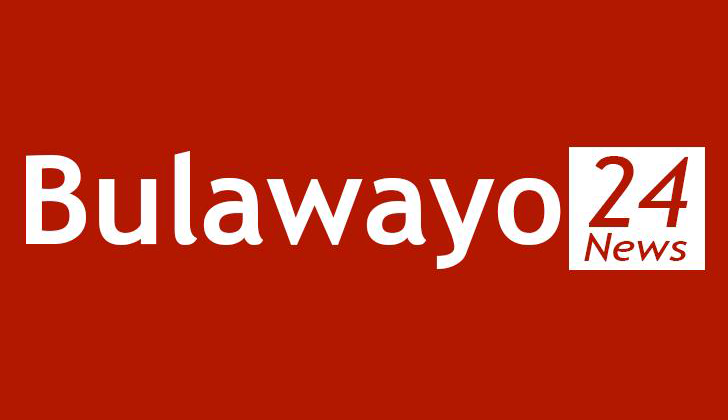 Dewani was in the news again. He has been taken ill; oh no, he decided to become ill by taking an over-dose of tablets. The news says he is on anti-depressants. But apparently he took an overdose of paracetamol. Sqhezema, our jack of all trades, says paracetamol will not kill him; it can cause liver failure if used over a long period time. He should have taken an overdose of those anti-depressants to depress his respiratory system, resulting in reduced oxygen levels in the cardio-vascular system etcetera and so forth. But, as reported, he is safe from danger. Godlwayo says Dewani should have gone to one of these Arab countries where there is umvukela. The rogue armies would have made minced meat of him in seconds, especially in Libya.
Forty-two years? Hayi, madoda. There is one particular leader I know; he always spoke about future leaders when he came into power. Then I thought he was referring to our fathers, who were in their thirties at that time. Obaba sebafa aged around sixty. The leader continued to talk about the youth being our future leaders. Come to think of it; when he came into power the youth of that time were in their twenties. They are now in their fifties, and their chances of ever leading dwindle exponentially with each passing day. Yet the good leader still speaks about the youth being our future leaders! Hawu madoda. nang' umuntu edlala ngabantu.
Alright, guys, may the thugs responsible for killing Dewani's wife please own up. Siza believes Dewani is grieving genuinely from this traumatic experience. She believes the murder was like any other in this trigger-happy country, just like that of our own Lucky Dube. Imagine, she says, your future with the love of your life being snatched so violently from you by some blood-thirsty goblins. Any one in Dewani's shoes would grieve this way or worse. There is no difference then, Dee concludes, between these killers and those rule-till-the-donkeys-have-horns presidents. They have killed a lot of people's aspirations and hope, hence the rising number of suicides in those affected countries. People in such countries should all take anti-depressants. For these leaders to stay this long, the citizens must have been lulled into submission through lies, intimidation, violence and some other type of radical hypnosis.
But Sqhezema says these guys are so daft that no one would like to employ them if they left their present employ. He reminds us of one bully we went to primary school with; this guy was so dull he cried each time a teacher asked his name. But when the teacher went out of class, he terrorised the whole class into a corner, as a shepherd dog would corner the sheep. The teacher would find the whole class crying. In the end we learnt not to laugh at him but pretend all was fine. This is how bullies compensate for their depravation. Sqhezema also says most of these leaders are former prisoners; some still with plenty pending cases, and therefore no one would hire convicted prisoners and wanted gangsters.
Dewani, Bulawayo residents send their sincere condolences to you and those in the Arab world who have been killed for their beliefs and rights. We know how it feels to lose loved ones in cold blood; at weddings, honeymoons, schools, churches, buses, rallies and homes. And we wish you well in your impending court case. There are Wild Wild angels flying all over; and the killers are so ready to blame them when they are beaten by the truth. Smokie, an American rock group, says we never learn from our mistakes. A drunkard at Western Commonage who had gone on a window bashing spree in his neighborhood blamed it on the Wild Wild angels. The magistrate warned him to leave God's creatures in peace and face up to his actions. Incidentally, this was the third time he was in court for the same misdemeanor, yet, as Smokie says, he never seemed to learn from his mistakes. How often do you hear 'Bengi ngenwe ngu Sathane' as an excuse? Plenty, I guess. May be you have used it once or twice. This is what one mortal referred to as 'A moment of madness,' when he was beaten by the truth, after killing many of his country-men.
Kaizer chiefs were beaten by the truth over the weekend. The hype that surrounded the ever-so-popular Soweto derby was electrifying and annoying. The deafening din of the vuvuzela from both sides was intolerably and wildly out of control. On Saturday morning Chiefs fans spread a gold and black solid human carpet along Claim Street. Swinging and flapping their flags and scarves like wild angels, they sang and danced like they were already celebrating victory. They waved placards showing different score-lines ranging from 3 – 1 to 10 – 0. I actually liked the passion, and the score-line. But between the two groups of fans, we know the provocative lot. But all in all, this was the best Soweto derby in years. I changed allegiance thrice during the game; neutral, Pirates, and finally neutral. If either team had won, they would have broken all the rules of 'bragging rights' rules. Then there were the 'cut and paste' interviews, with those boring questions and predictable answers. 'We know it's a derby and it's different from any ordinary game.' Nonsense! The rules are the same; the number of points remains three; the ref still uses cards, not a rifle; he uses a whistle, not a siren; so where is the difference? Perhaps, intimidation by rowdy home crowds masquerading as supporters?
I watched the game with two friends; Tshuks, a Chiefs fan, and Godlwayo, a Pirates fan. It was difficult preventing them from strangulating each other with scarves. But the most enjoyable moment was watching my Chiefs friend's reaction when Pirates scored the equalizer. He stared blankly at some spot ahead, with head slightly tilted backwards, like someone watching the meter of floors in a moving lift; making grimacing faces as if he was trying to control an engine out of control. His mouth was wide open, like that of a laughing mannequin; his long thin arms were floppy motionless pendulums along his frozen, convex body, angathi utshaywe yizinto. He was in denial, like most of his comrades country-wide. I like watching the long, creased, exasperated, dismayed faces of Chief's fans after their team's defeat. It is an anti-climax one would like to experience everyday!
A few seconds before the end of the game, Tshuks stood up abruptly and dashed out. We thought he was going to the toilet; we have not seen or spoken to him ever since. And his 'phone is off.
Fans talk so much that even the neutrals begin to wish their team all the bad things in the soccer universe. But then again, fans will always be fans; will support to the last fan standing, provoke opposition to the point of war, prepare team line-ups including substitutes, predict score-lines and coach from the terraces. That's what fans should do. But the players do the job, good or bad, on the field. Fans even expect their team to win in even the un-winnable situations, like this last derby. If this doesn't happen, player x or the coach should leave the team; or the referee was biased or uthengiwe, or it was too dark to see the ball, or the ground was uneven, or the other team used delaying tactics nx!
Lupepe's Amazulu tried the 'dark' route once after losing to Highlanders. Zifa said it was dark for both teams; ie it never became lighter when Highlanders had the ball and darker when Amazulu won possession. True. Fans like to blame it also on the ref's added time, forgetting that both teams have equal chances of scoring during those four or thirteen minutes added on by the ref. And today, it is so peaceful in the office, thanks to that drawn Soweto derby!
After the draw Msholozi says he has abandoned Chiefs and anything to do with soccer. But Sqhezema, the uncouth jack of all trades, says a team off form is like a woman on her monthly period. It's only a temporary set-back. A man never leaves the wife because of this natural mishap! Ngiyabonga mina.
Source - Byo24News
All articles and letters published on Bulawayo24 have been independently written by members of Bulawayo24's community. The views of users published on Bulawayo24 are therefore their own and do not necessarily represent the views of Bulawayo24. Bulawayo24 editors also reserve the right to edit or delete any and all comments received.