Opinion / Columnist
Professorships must be earned
20 Sep 2020 at 07:02hrs |
Views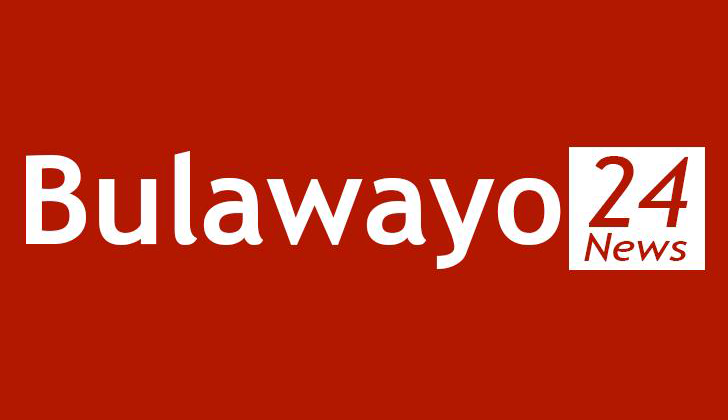 Professor Jonathan Jansen thinks that South Africa is suffering from some kind of professor fraud. It is about the way in which people are running about in South Africa calling themselves "professors".
Jansen admits to being a troublemaker. "There is a fraud we seldom talk about. It concerns the way in which the title professor is attached to people without any claim on this highest achievement in the academic world."
An informer wrote me to say; "Ken, I know a guy who just got his PhD last year. He now calls himself a professor."
Jansen, himself a man of colour in the South African system, grew up under apartheid. His mother was a maid and his father a driver. After graduating from the University of the Western Cape, he found his way to Stanford University in the US, where he received his doctorate. Last year, after going through trials and tribulations, having written more than 10 books, and having served as rector and vice-chancellor of the University of the free State, he decided to speak the unspeakable.
In Afro-American lingo, we say: "Please brother Jansen, shut up. It is too close to home."
But the brother won't shut up. In a following sentence, he makes another heartbreaking accusation. "The number of people appointed to professorships these days amounts to academic fraud."
Jansen is referring to what Americans called "Professor, full rank", which is the last step in the academic ladder, since there are other professors, assistant, associate, adjunct and visiting professors.
Where do we begin?
Jansen has jumped the gun. The fraud starts in the university itself, where and when procedures are not followed. I received some information about Grace Mugabe wending her way through the University of Zimbabwe, receiving a Master's Degree (or waiving the degree requirement) so she could enrol in the doctoral programme.
The gist of the allegation against the university was that the decision to allow her to transition from a Master's programme, by-passed the procedures as laid out in the university manual. The timing was interesting.
Sister Grace's political rival, Joice Mujuru, was about to complete her doctoral studies, when it occurred to Grace that Joice would waive the diploma to her face in order to embarrass her.
This was in July. So between July and the graduating date, six months later, all rules were suspended, all procedures waived, and - ahoy! - she was ready to receive a doctoral degree in December.
Her husband was the chancellor of the university.
I will mention only two rules which were suspended. A doctoral candidate generally writes a "proposal" with annotations and footnotes. This takes three months. A panel of professors (usually three) will independently review and critique the proposal and recommend to the chair if the student should be allowed to proceed.
If this procedure alone was followed, the vice-chancellor and the supervising professor would not have been placed in an embarrassing situation. This proposal, if accepted, is followed by either an independent study or as in American universities by three subjects course work. This takes at least one year.
Again, three professors under whom the student took courses will recommend to the chair if the student can proceed to independent study, research and foreign travel.
So, we can say, with a measure of certainty, that the allegation that Grace's doctorate is a fraud has merit.
The worst failure by the University of Zimbabwe was their inability to display a copy of the dissertation in a library window.
It was further alleged that the vice-chancellor was complicit in this fraud when he expressed anger at the student request to view the dissertation.
Saif Gaddafi
Like all national institutions, the academia is not immune to unlawful influence by outsiders. In 2005 Libyan dictator Muammar Gaddafi's son Saif Gaddafi received a Master's degree from the prestigious London School of economics (LSe).
His thesis was on "Social policy and the use of soft power in development". He proceeded to do a doctorate and was examined by Professor Meghnad Desai and another from Sussex University. Both professors were renowned in development research. They found nothing wrong with his doctoral thesis.
But in 2011, when Muammar Gaddafi was embroiled in a US-instigated revolution and Saif was responsible for cutting off the heads of rebels, his stay at LSE was revisited by investigative journalists.
LSe director Sir Howard Davies had received a US$5 million gift on behalf of the LSE from the Saif foundation. In addition, Sir Howard had accepted an advisory position with the Libyan Sovereign fund in exchange for a one-time stipend of US$2 million.
In Saif 's Master's thesises were found to have been uprooted from the International Monetary fund document entitled, Denying Democracy (2003).
on March 4, 2011, Sir Howard confessed to a "lack of judgement" and left the LSE in disgrace. Saif did not return his degrees.
Lost cause
Jansen confesses that there are deep-rooted grievances surrounding the issue of professors of colour. True, white professors have had an advantage over time. Black professors, even in the US, find the ladder which Jansen had described, almost impossible to climb.
Jansen says: "The collection of scholarly works, including evidence of outstanding teaching and approval of your peers, qualifies you to be considered an associate professor."
True, but Jansen forgets that in a predominantly white institution, since the departmental vote is by secret ballot, black professors are usually terminated in their sixth year, the date on which they must cross the rubicon, or be fired.
Jansen adds that, after the associate professor level: "With more research of international standard, you become a candidate for (full) professor."
It is almost impossible for a black professor to publish in Europe or in the US. In the opposite direction, US professors would not consider works published in African journals to be worth the paper they are written on.
My first learned paper appeared in the Scottish Journal of Missionary Studies after Professor Emmanuel Kant, oBe, had shown a special interest in my presentation. That was a stroke of luck, followed by two articles in the British Royal African Society.
My argument here is that as I grow older, I have become more conscious of the fact that my life has been protected by divine favour. These political professors have prostituted themselves, not always by choice.
In Zimbabwe, for instance, I met so many "executive" deans of colleges, professors of "something" and vice-chancellors who were all political toadies of the Robert Mugabe government.
When I asked what an "executive" dean does, a moron said: "Ken, don't be stupid. He executes Zanu-PF policy and spies on faculty members for his masters."
It hit home when one of the very senior administrators at the National University of Science and Technology was appointed a senior operative in the Central Intelligence organisation in Harare.
It has been alleged that some student activists disappeared from the face of the earth there.
It appears to me that Jansen is barking at the wrong tree. The fault lies with the borrowed institutions. Colonial precedents will place black professors at the mercy of the white establishment. That is politically undesirable.
Until we build our own institutions that recognise Pan-African institutions as international, we are at the mercy of the colonials.
-------
Ken Mufuka is a Zimbabwean patriot. He writes from the US. He can be reached at mufukaken@gmail.com. His books are sold in Zimbabwe at Innov Bookshops and in the world at kenmufukabooks.com
Source - the standard
All articles and letters published on Bulawayo24 have been independently written by members of Bulawayo24's community. The views of users published on Bulawayo24 are therefore their own and do not necessarily represent the views of Bulawayo24. Bulawayo24 editors also reserve the right to edit or delete any and all comments received.