Opinion / Columnist
Heartbreaks, It's open season on married men
26 Aug 2012 at 13:31hrs |
Views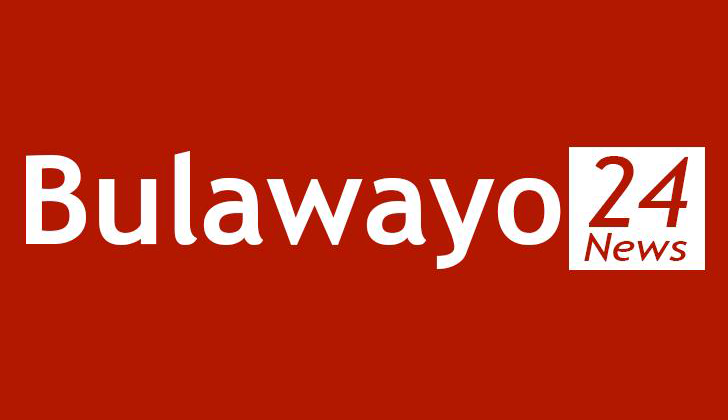 SO this week I got the memo. It's open season on married men. For those who don't know, open season is that period when restrictions on the hunting of certain types of wildlife are lifted. It can also refer to a period when all restrictions on a particular activity are abandoned or ignored and as I was saying, the season of dating married people is apparently upon us.
Perhaps it has been upon us all along but where once loving a married man was done in a clandestine shame-faced manner, now the peacock-proud sisters are happy to spread the word. In fact, some of them have been kind enough to make it known that their intentions are noble insofar as they don't actually want to get married to anyone's husband - they're just having fun and will be quite happy to discard these married men as soon as they are done with them.
I had had the temerity to post an article on my blog speaking against this morally unconscionable business of dating married men and how it is really a recipe for disaster (you already know my usual rants about such things) whereupon several sisters took it upon themselves to set me to write on the matter.
When did it become so cool and trendy anyway? Just to make sure I don't lose you, here is one woman's response to my blog on the wrongness of dating a married man.
She writes: "Dating a married man is morally wrong, I agree, and creates many problems, consequences and yes, it will hurt at the end and the person who will hurt is the third wheel (if you have not laid out expectations from the start).
"I speak as someone who is currently in a relationship with a married man or have previously been. We all enter relationships for different reasons. Some money, some love, some companionship. For me, stability and security. And this only applies to the phase in my life that I am currently in.
"At the end of the day, I do want a husband of my own and kids but that's not the place I am at right now and until then, I will date whoever can fulfil my current needs in a relationship. I lost my father a while ago and he left a void that can never be filled. There is a constant longing to have that person who will guide and provide for me, that man who will protect me and impart on me such wisdom that can only be found with age, that firm voice and character to guide me back to the right place and stay focused on my goals, that person who keeps in check my rather short temper. That man who will teach me life's lessons before I have to experience them. All that I find through OLDER MEN and more often than not, they are married.
"The point I am trying to pass across is that we are in relationships for different reasons. I do know that I will get hurt at the end of the day and that is why I always make it clear at the start of the relationship the reasons that I am in it and the expectations I have of the relationship. That way, it is me who calls the shots and decides when the relationship will end.
"What I search for, and many other young women I know, is only found with older men. And older often translates to married. Not that we actively seek to date a married man but when we are finally alive again, smiling again, fulfilled again, it happens to be in the arms of the married man."
Well, there you have it. Nicely and eloquently summed up. Married men are apparently too juicy to pass up and as temporary measure while single women wait for their own Prince Charming to manifest, they'll be helping themselves to somebody else's husband. But there's no need for panic because, these women are just sampling and don't intend to stay for the entire meal. In any case, I was informed that things are too complicated for my simplistic analysis of them and so I should not judge things I don't understand.
So to help me "understand", one other woman posted a response saying: "As a general admonishment of women who get involved with married men, your writing assumes too much. First, I hope you note that - adultery is a moral mistake, not a legal crime in my view. Second, I agree women who go about it with married men are doing themselves no favour, but the reasons they get involved are not always so simplistic. I think, for example, about teenage girls who are gullible and don't know any better. There are also women who aren't actually expecting anything more from the man and know how to protect themselves (from contracting any diseases).
"You never know, maybe both are depressed in their lives and looking for fleeting comfort. Who knows? I saw the movie 'Little Children' recently, and all I could think about was what you write about and how little it actually applies to that kind of situation. And that makes me think situations of adultery, while morally often wrong, are in all other aspects way, way more complex than we assume. Indeed, it is easy to judge an act as immoral, but the difficult task is the reaction we should give in response, and I think there your writing often defaults to cliché.
"For example, killing another human being is morally wrong in 99,9 percent of situations, but what is the best way to deal with it? Impose a death penalty on the perpetrator? Send them to prison for life? Only 15n years? What about the REASONS, the context? What if a person murdered someone but they'd been abused by the deceased for years? What if they murdered one to save a thousand?
"The murder itself is morally wrong (very easy), but are we so comfortable putting them to death in response (toughie). It's the same with adultery. I doubt most people who engage in adultery come out of it any happier than before, but I think it's often a symptom of a bigger problem. Judging is easy - resolving and healing is hard. I agree that praise is not the right reaction, by the way, but I'd say broad-strokes judgment (as is often reflected in your writings) is also inappropriate and best only when referring to a soap opera."
Now dear reader, having been put firmly in my place for talking about things I apparently know nothing about, I put the question to my community of acquaintances on Facebook where a stormy debate immediately ensued and from which I gleaned a few helpful nuggets.
The general consensus appeared to be that dating a married man is morally wrong but sometimes there are good reasons for doing it. With the exception of a few moral hardliners who stuck to their guns insisting that dating a married man is always wrong no matter what the circumstances - this view seemed to hold more sway. In any event, these are some of the reasons that were proffered in support of the view that dating married men is permissible, conscionable and justifiable under the following circumstances.
You should be excused for dating a married man if you do it for one of the following reasons:
(a) If you're a teenager and don't know any better.
(b) If you had no idea he was married.
(c) If you have low self-esteem and little self- respect.
(d) If you're somehow tricked and are a victim as a result of that trickery (the precise definition of trickery was not provided).
(e) If you find out about the marital status when you're already in love and are now addicted to the married man.
(f) If you live with your parents and are subject to a curfew that restricts you from paying him a visit at his home to verify his marital status.
(g) If you are naive and inexperienced (no clarification was made as to what level of naivety or inexperience was appropriate grounds to date a married man).
(h) If you are financially disadvantaged (come from a poor background).
(i) As long as there's a context that is sensible (I am not sure what that means exactly but apparently in some contexts, a relationship with a married man is perfectly excusable).
(j) As long as there is some kind of reasonable/humanitarian explanation (like maybe you were starving or something, really don't know what that meant either).
So according to the points people raised on my blog and on my Facebook discussion thread, the above are some things to take into consideration before judging or criticising a woman for dating a married man. Well, I now stand corrected.
I got the message loud and clear - open season on married men has been duly declared.
Parting shot: To be intimate with a married man, when my own father cheated on my mother, is not something I could forgive. I could not look at myself in the morning if I did that. I wouldn't be attracted to a man who would cheat on his wife. - Angelina Jolie.
Contributions on dating a married man
Delta, I don't believe people just do things because they simply "want" to. In your writings, it is often the male partner making the first move, and who is a chronic philanderer, "the bad guy" in the tale, and has hapless wife/kids at home who is also just a victim. They're both apparently cheating for no reason - just hedonistic animals rutting their days away. I think some people do things, even if they are bad, because they want to escape something worse. Also, while some people give lots of thought to things, others give none. More often than not reasons/motives are mixed. What if your "sister" feels she has absolutely nothing to lose? What if she doesn't value herself, is depressed, and doesn't give a damn about consequences? Are your words to just stop it lest she get STIs in any way helpful? I like that your writing approaches these things frankly - and no doubt many women can take heed of the things you say - but according to your articles the roles in adultery are always clear and the answer is straightforwardly just not to do it. However, discussion about complex issues like this intended for a general and diverse audience needs a lot more nuance than that.
Source - zimpapers
All articles and letters published on Bulawayo24 have been independently written by members of Bulawayo24's community. The views of users published on Bulawayo24 are therefore their own and do not necessarily represent the views of Bulawayo24. Bulawayo24 editors also reserve the right to edit or delete any and all comments received.