Opinion / Columnist
Men in diaspora scared of dating women in Zimbabwe.
09 Oct 2020 at 15:58hrs |
Views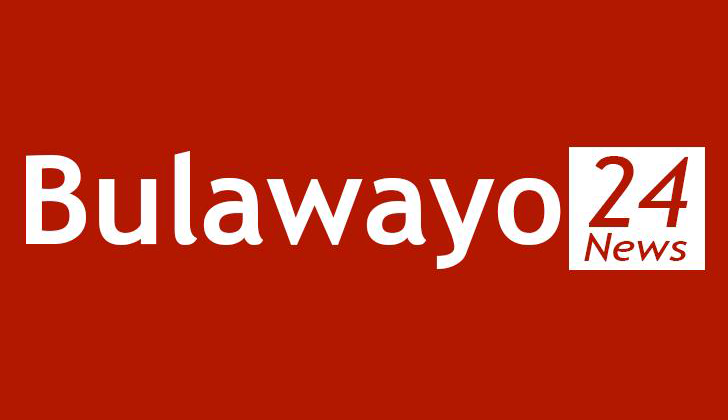 THE marriage institution here in the UK, among Zimbabweans, has become distorted. According to the UK-based Zimbabwean Research Group, there is a huge rift between Zimbabwean men and women regarding the issue of marriage.
The number of Zimbabwean women between 18-34 desiring a successful marriage has significantly risen since 2003 while the number of young men ready to get married has significantly fallen.
It appears young men who have become thoroughly Westernised now prefer the 'independence' that comes with not being 'hitched' to anyone but still enjoying the benefits of married couples.
Here, in the UK, one does not have to pay lobola to harvest the fruits and trappings of a marriage institution.
After all, why buy the cow when you can get the milk for free!
At one time people in the UK preferred marrying people from home.
However, the partners back home consider those abroad a source of income and have bankrupted them in the name of love.
"Where have all the good men gone?" is a typical question from women here.
Peter Makatimai, a pastor based in the UK also lamented the absence of good women both here and back home:
"If you get a girlfriend in Zimbabwe, you automatically owe her. Her first request is money for business, money for rent, money for a hairdo. Love is defined by how much you can pay. You date a Zimbabwean girl, all her problems automatically become yours."
According to Tariro Machipisa, of Worcester: "Increasingly the number of women in the workforce is surpassing that of men, more women than men are acquiring university degrees. Now, on this basis, women look beyond love — they looko right in the pocket of men".
Paul Nyashanu of Leicester narrated how his nephew met a beautiful girl in Zimbabwe where he had gone for holiday but sooner rather than later opted out of the relationship before it had taken root.
"After two weeks of knowing each other, the girl rolled out a list of demands, starting from hairdos to monies for a 'start', meaning capital for a business. She went further to ask for rent, a new laptop, new phone and a holiday. The list was frightening. My nephew faded away in the hustle of Leicester and promised never to date a woman from home," said Nyashanu.
Makarichi Moyo of Northampton said a partner in Zimbabwe genuinely believes that a partner in the UK "…is a money machine. Love, as our parents knew it, is no longer there. Now, love is powered by money.
"Men are simply no longer finding any benefit in the relationships as they have been turned into human money machines"
There is now a group of men who say in no uncertain terms, that they're never getting married to Zimbabwean women. They scare you away. They are after money or see you as a ticket to fly abroad.
"Men are tired," Peter Mate said, "tired of being told there's something fundamentally wrong with them. Tired of being told that if women aren't happy, it's men's fault."
Both men and women in the UK are a frustrated lot.
Both men and women want fulfilling relationships but it is just not happening.
It seems the change in values and adoption of Western ways and systems has not improved lives.
The new lifestyle has not brought joy but frustration.
The distance created by living away from home makes remote love more technical to comprehend.
First of all, be comforted in knowing that long distance relationships can absolutely succeed. In fact, most couples find themselves geographically separated at some point during their dating or marriage relationship. Many couples even point to a season of long distance as the cornerstone of a stronger relationship.
We are living at a time when we have unprecedented round-the-clock access to one another. For those in a long-distance relationship, devoting extensive free time to catching up can be a tremendous gift—so long as you're both on the same page about it. But it is this time that the other part i Zimbabwe will demand that you give her money for the bundle or there is no communication.
Some couples want to feel connected every hour. Some find it tedious to talk every day. Some knows that the moment you call,the word which comes after hallow will be "ndoda mari yemusoro"
Romance in this circumstance is money and the man is at the spending end. Relationships are turned to be business entity.
It is important for relationship to be mutual and feeling for each other. Long distance relationships one partner is in your pocket and not your heart.
While some lovers manage to be there even when they can not actually be there.
The most satisfied relationships are those in which each partner successfully responds to the other's emotional calls. Emotional calls are the thousands of tiny attempts to connect with each other.
At the core of every emotional call, you're really asking each other one question:
"Will you be there for me?" Not will your pocket be there for me?"
Responding to each other's emotional calls can seem tricky within a long distance relationship. You can't physically show up for each other's milestone days or reassure someone with a hug. But that doesn't make this crucial element of relationship success any less important.
Instead, long-distance couples may need to be more intentional about responding to each other's attempts to connect. By weaving your partner's needs into your day, you'll demonstrate that you're there for them, no matter how far apart you might be.
It should be the meeting of a heart and a heart not the meeting of a heart and a purse.
Are these the Zimbabwean women or just Zimbabwean times.
Vazet2000@yahoo.co.uk
Source - Dr Masimba Mavaza
All articles and letters published on Bulawayo24 have been independently written by members of Bulawayo24's community. The views of users published on Bulawayo24 are therefore their own and do not necessarily represent the views of Bulawayo24. Bulawayo24 editors also reserve the right to edit or delete any and all comments received.