Opinion / Columnist
Let's not be a nation of whiners
11 Oct 2020 at 10:03hrs |
Views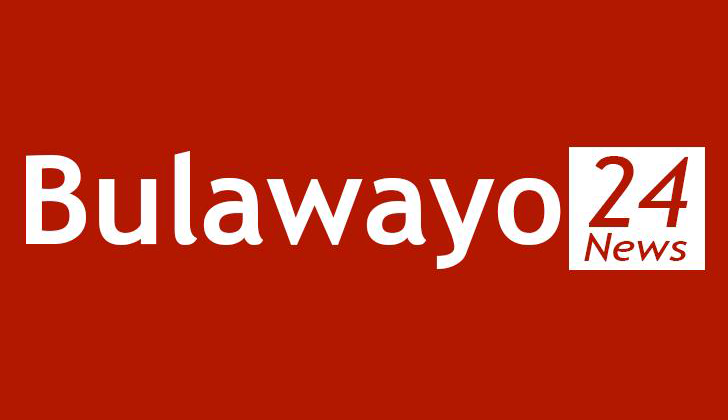 THE objective of Vision 2030, to create an upper middle-income economy in 10 years or less, cannot be attained if Zimbabweans do not rally under a common national goal.
Zimbabwe's abundant land and natural resources can change the country's economic fortunes drastically if the people share a common vision as a nation and work hard to make these resources work for the benefit of all Zimbabweans without leaving others behind.
We need to remind ourselves to work tirelessly to build "the Zimbabwe we want", leveraging on our abundant natural resources and human capabilities for the benefit of current and future generations.
We are a hard-working and resilient people we have faced many challenges before colonialism, liberation struggle, severe droughts, economic meltdown, hyperinflation, epidemics you name it we have seen it all.
We have prevailed over these challenges because we put our differences aside and rallied together as a nation for the common good.
We fought for our independence with little resources compared to the military might of the Ian Smith regime, fearless and undeterred we risked our lives and made the ultimate sacrifices that any human being can make.
This resilience should galvanise us to face the challenges of building a better Zimbabwe for all of us.
Vision 2030 cannot be achieved if we do not maintain the same vigour, commitment, selflessness and courage that we have displayed as a nation when faced with challenges that look insurmountable.
As we look into the future development and social transformation of our country, let us not talk and behave as if Zimbabwe belongs to other people, it belongs to us, all of us. As such we should guard jealously our country and all that belongs to it and use all our resources to build a better country, a better future for our children. We need to lift our eyes and see beyond obstacles that lie in our path. The "Zimbabwe we want" cannot be created if we remain divided and pull each other down.
This attitude is not sustainable and only serves to retard our development.
Resources
While we cannot divorce ourselves from the global financial architecture, we should not over rely on other countries.
The move by President Mnangagwa to look inwards through mobilisation of our own resources in the development of our country, is beginning to bear fruit.
This is what countries like China, Singapore and United Arab Emirates did.
They are what they are today because they looked inwards, to their own people and at their own resource endowments, and used these to spur their development and social transformation.
Development partners and foreign direct investment should not be used as the primary source to drive Zimbabwe towards Vision 2030, but should be used to augment or support our home grown development programmes.
Only Zimbabweans not development assistance, aid, donors or freebies can spur our aspired growth targets and social transformation aspirations under Vision 2030.
We should as a nation be prepared to go into trenches, get dirty and work hard for the development of our great country and for the benefit of current and future generations.
Begging bowls
The Zimbabwe envisioned under Vision 2030 will only come about through hard work, commitment and a desire to uplift ourselves from poverty.
These qualities should be etched in our DNA. Settling for second best mediocrity is simply unacceptable.
Home grown solutions are the way to go. Bretton Woods institutions' programmes will not transform our great country. IMF and WB programmes can only augment what we have set ourselves to achieve as a nation.
The driver of our economic development and social transformation is our own people, our own resources, our will and our commitment.
Development aid, as our history shows, has not always worked in our best interests as most deals are tilted in favour of development partners or donors, reinforcing underlying uneven power balances between developed and developing countries.
Some non-governmental organisations (NGOs) that we rely on do not have good intentions for Zimbabwe. Their aid comes with political motives, while "window dressed" as development aid, when in fact, the agenda behind such aid is not development, but a continuation of imperialist political agenda for destabilising African countries and perpetuating the colonial donor-recipient subservient status-quo.
If development aid is taken wholesale, because we are desperate for funding, our economic aspirations under Vision 2030 will be impaired.
There are so many things we can do within Zimbabwe. Hard work, innovation, good economic policies, fiscal discipline, fighting corruption and looting of public resources are some of the things we can do ourselves to safeguard our resources and avail them for economic growth, job creation and poverty alleviation.
Ingredients
Unity, innovation, hard work and discipline are key ingredients for attaining Vision 2030.
These ingredients can change the face of our great country and bring about change in a relatively short period of time and even in the most extraordinary difficult situations.
Let us not be a nation of whiners, instead let us focus on positive things that can catapult this beloved nation to greater heights.
-----
Feedback: hoziadvisory2018@gmail.com.
Source - sundaymail
All articles and letters published on Bulawayo24 have been independently written by members of Bulawayo24's community. The views of users published on Bulawayo24 are therefore their own and do not necessarily represent the views of Bulawayo24. Bulawayo24 editors also reserve the right to edit or delete any and all comments received.