Opinion / Columnist
Infertility: A shared responsibility
12 Oct 2020 at 11:01hrs |
Views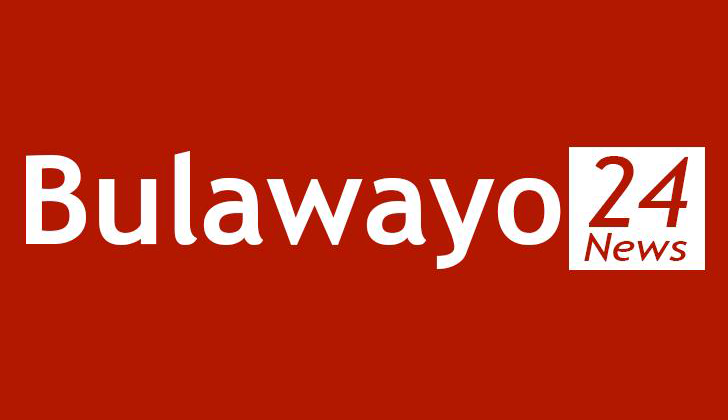 Being a parent is a desired part of adult identity in most societies. For many couples, the inability to bear children is a tragedy. The conflux of personal, interpersonal, social, and religious expectations brings a sense of failure, loss, and exclusion to those who are infertile. In African culture, the coming of a baby reinforces the relationship between members of the two families. Unfulfilled parenthood aspirations have far reaching consequences for women and men. When a couple fails to conceive within the expected period, there is pressure that usually mounts from relatives, friends and even from the couple itself. This pressure may be so intense that it can be a heavy burden to the couple especially the woman who is expected to carry the pregnancy though infertility affects men and women equally. However most men do not want go for medical diagnostic tests and usually leave it to women to solve the problem.
According to World Health Organisation about 186 million people around the world experience either primary or secondary infertility. Infertility is the inability to achieve a clinical pregnancy after 1 year or more of regular unprotected intercourse. It is a worldwide problem where more than 70 million couples suffer from infertility and over 10% of women are inflicted. The World Health Organisation has recommended that infertility be considered a global health problem though most countries especially developing countries are lagging behind in terms of helping those facing fertility challenges probably due to limited resources and being more focused on decelerating population growth rates. Higher prevalence rates of infertility are reported from developing countries including those in Sub-Saharan Africa and Zimbabwe is not an exception. Zimbabwe has one of the world's highest infertility rates and infertility is officially reported to be on the increase. Experts have concluded that at least one in every four Zimbabwean women of childbearing age suffers some degree of infertility though current male infertility statistics are hard to find since many past researches have previously focused on women alone.
Infertility brings with it a wide range of socio-cultural, psychological, physical and financial challenges. Psychological effects such as depression, frustration, hopelessness, worthlessness, anxiety, guilty feeling and suicidal thoughts may creep in. Infertility may strain a healthy marriage by causing tensions in the home and cause either partner to be easily irritable and frustrated. Infertility also tears at the core of the couple's relationship as it may affect sexuality, self-esteem and self-image. This may lead to unfaithfulness as either partner may engage in unprotected sex with multiple partners, exposing the couple to STIs including HIV and this may strain the healthy marriage. Marriage instability may also manifest as domestic violence: physical fights, hurling of insults and quarrelling leading to divorce.
Most problems which come as a result of infertility and childlessness are exacerbated by pro-natalist and patriarchal societies which are not sympathetic to the childless women. They measure feminism by the ability to conceive and the baby is usually valued more than its mother. Societies usually heap the blame on women, men's infertility is concealed at all costs and open discussions about male infertility are regarded as a taboo. Women are often abused and labelled with all sort of names such as witches, barren 'ngomwa' and some are accused of prostitution and having committed abortion prior to their marriages. Infertile and childless women face a plethora of challenges from their communities such social stigma, ostracism, isolation and ridicule. Some of them are excluded from certain society social activities and traditional ceremonies because of childlessness. These challenges may push the affected women into committing infertility related crimes such as pregnancy faking and baby stealing. Another issue that affects women is inheritance where upon the death of the husband, the wife is usually stripped off all the property by relatives as she is labelled an 'unproductive' woman who is unworthy to inherit even a 'penny'. Some of these women may be chased away empty handed and they may fail to challenge these injustices in the courts of law as they feel guilty and unworthy to get anything since they failed to conceive. Men also face some of the challenges associated with infertility though at a smaller scale as compared to women. In other communities infertile men suffer stigmatization, verbal abuse and loss of social status. Some men are barred from taking leadership roles, do not receive same respect as fathers and others are even branded men of 'rotten' testes or 'dead' penis. This ridicule and 'curse' of childlessness follow them into the grave where they are buried with dead rats tied onto their bodies.
Infertility problems can be found in men (30% of cases), women (30% of cases), both (30%) and in 10% of the cases, the cause may not be located. So when facing infertility the chances that it's either a male or female cause is 50-50.Causes of male infertility are abnormal sperm production or function caused by genetic defects, and infections; problems with sperm delivery such as blockages, injury to reproductive organs, structural issues ; damage due to cancer treatment such as chemotherapy and overexposure to environmental factors such as pesticides, radiation, heat and some chemicals. In women main causes of infertility are ovulation disorders, STIs, hormonal imbalances, polycystic ovary syndrome, endometriosis, fibroids and problems with fallopian tubes. However what is more worrying is the general belief that women are the ones who are affected by infertility and when couples fail to conceive, men always want to exonerate themselves and push women to go for medical tests alone.
In order to avert this problem Mrs Dorothy Musungate ,the co-founder of a local organisation that works with infertile couples ,Mwanachipo Africa Trust, has decided to close this gap and is mobilizing men to go for fertility tests and pay for some of them."We believe that there is need to change the status quo and men must also be responsible for infertility: It's a shared responsibility", she said this while addressing members of Tariro-Hope Support Group. She called on all male members of the support group who wanted to have semen analysis done but facing financial constraints to contact the administrators of the group. She also invited individuals, private organisations, churches, donors and NGOs to come on board and partner them to assist these members since infertility diagnosis and treatment require deep pockets.Mrs Musungate also said, "We believe in partnerships and multi-sactoral approach in order to fight infertility and we are making various steps in achieving SDGs 3 and 5 as well as fufilling the 2016-2020 National Health Strategy for Zimbabwe: Equity and Quality in health: leaving no one behind." Medical practitioners usually encourage all couples facing fertility challenges to address infertility issues together and not leave men behind.
The author Heaven Munyuki is the Executive Board Chairman of Mwanachipo Africa Trust and can be contacted on 0718745374 email: chairman@mwanachipo.co.zw or heavenmunyuki@gmail.com
Source - Heaven Munyuki
All articles and letters published on Bulawayo24 have been independently written by members of Bulawayo24's community. The views of users published on Bulawayo24 are therefore their own and do not necessarily represent the views of Bulawayo24. Bulawayo24 editors also reserve the right to edit or delete any and all comments received.