Opinion / Columnist
The Wayward Child
17 Oct 2020 at 11:05hrs |
Views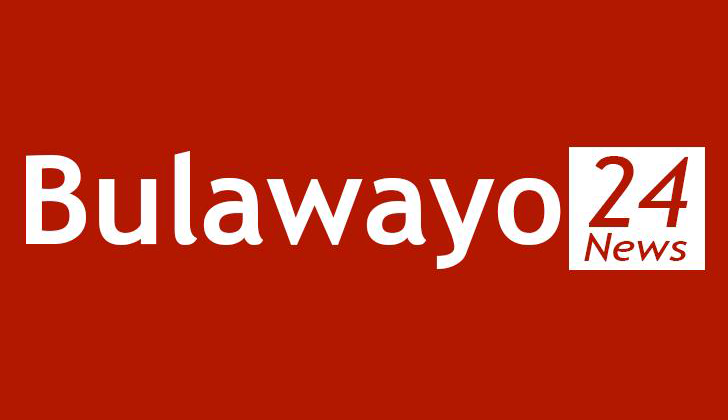 After an uneasy pregnancy and long hours of labour pains, there was a great celebration when baby Lerato was finally born. Lerato was born into a broken family of school dropouts. Her elder siblings never think about tomorrow. They just want fast money, big cars, expensive clothes, and to become famous. Some become gangsters, drug addicts, prostitutes, drunkards and even beggars. The family was also stubborn-if not foolish-to take advice. And they always blame other people for their problems. But there were high hopes that baby Lerato would be different.
Being the last born, Lerato was born a blessing. It is always a blessing to be the last born. She got all the protection, love and best advice from her siblings, as well as from her parents. Everyone was really excited about baby Lerato. Even neighbors and strangers came to offer their support to baby Lerato. They even opened a saving account for her; she was the 'new hope.' Mfundisi Tutu, baptized and blessed the child. Mandela, the clan elder, led the traditional rituals to introduce the child to the ancestors.
Everything seemed perfect. Soon, baby Lerato grew into a bubbly toddler. She was also obedient and was fast at learning new things. She promised never to follow the footsteps of her failed siblings. The future looked promising for Lerato and her family.
But soon after Lerato started school, she started to change. She became too demanding. She no longer listens to anyone. She also became stubborn and self-centered-it was all about her.
Lerato started demanding pocket money every day. She demanded her school uniform and stationery to be imported from overseas. She demanded expensive food for her lunchbox, and she also demanded to be taken to school in an expensive car. She ate pizza, polonies and chocolates at school. She refused to drink Oros, saying that she is not a 'chicken.' She also refused to eat porridge and bread, saying she is not a 'street kid.'
No one could control Lerato anymore. She was no longer interested in school either. At school, she would just spend her time talking about good food, expensive cars and fashionable clothing items. She always blamed her teachers when she failed. She also started to complain she doesn't understand books written by 'white people.' She would pay other pupils to do her school work and to carry her books. She even demanded the ATM card to her savings account, saying it was her own money. She used the money to buy an expensive school bag, a lunchbox and stationery. Some people complained to Lerato's family that they were spoiling her too much. But they were insulted and told to leave her alone.
When she ran out of money, Lerato would borrow from other learners and even teachers, claiming her family was rich and she would pay them back with interest. She also started to hang out with the wrong crowd. But she would always tell everyone she knew what she was doing. She would tell the teachers, the school principal and the school counsellor to leave her alone. She said she was old enough to make her own decision. She even told the school counsellor that if he were really clever, then he would never have been a school counsellor. 'I don't take advice from drunk clowns calling themselves school counsellors,' Lerato said. 'Clever people become doctors and engineers-not useless school counsellors.'
Out of desperation, her family took her to a psychologist, who quickly diagnosed her problem. But instead of taking his advice, Lerato insulted the psychologist. She spat on him, calling him a 'bloody white agent.' Even her family attacked the psychologist, claiming him to be a racist blood-sucker with a hidden agenda to confuse and destroy black children because he wants to colonise and enslave them again. They further told the psychologist to rather go to Europe or America and offer his advice to the white children who start smoking and engaging in sexual activity at an early age.
Lerato's family took her to the doctor. But she refused to take the medicine-claiming that she was not sick. Jacob, one of Lerato's uncles who never attended a formal school, insisted that the doctor was applying wrong medicine to her niece. Jacob told the doctor that Lerato must be given 'radical medicine' that could work within a few minutes. The doctor protested, saying that the 'radical medicine' was too dangerous for Lerato, because they had serious side effects.
Eventually Jacob and his nephew Mulema organized a mob to demand the sacking of the doctor. They sang and chanted as they marched to the hospital; 'umshini wami, umshini wami, umshini wami. The doctor must fall! Phambili, phambili! Long live Lerato, long live! Amandla!' The mob ejected the doctor from the hospital. The doctor was quickly replaced with a witchdoctor whose highest qualification is a school report from the Msholozi Primary School. The witchdoctor quickly replaced the stethoscopes with bones and animal skins, claiming that they were more reliable and effective. She said she was trying to find the 'African solution to the African problem.'
The witchdoctor threw bones day and night. But there was no change. Lerato was back to her old ways. She became known as the 'Queen of Slay Queens.' But she called herself the 'Dubai Queen.'
Lerato started drinking and smoking at the age of eleven, lost her virginity at the age of twelve, fell pregnant at the age of 13 and had her first child at the age of 14. She officially became a 'slay prostitute' at the age of 15. Few months later she left her small baby and ran away. All seemed to have lost.
The wise uncle, Jacob, took Lerato off the streets. There were high hopes that she would change. But soon there were rumours going around that Jacob was selling Lerato to the rich guys. Some said the rich guys were white. But others said they were actually 'Indian brothers.' The brothers took turn to rape her, while her uncle was just watching and laughing; 'he he he he.' It was said even when Lerato was crying and screaming, Jacob would just laugh out loud; 'he he he he.' He told her to stay strong like an 'African woman.' He said what she was going through was nothing compared to what they will be paid. Jacob said he needed the money to build a mansion and buy more cattle for lobola because he wanted to marry more wives. He also needs money to pay lobola for his son, Duduzane. He further said the 'Indian brothers' also took care of him when he was a 'struggling criminal.' And they stood with him until he became a 'successful criminal'- a 'criminal in chief;' 'He he he he.' Some people even said Jacob was also raping his niece. While others joked that Lerato got the 'radical transmitted medicine' from her uncle.
Because the Indian brothers don't use condoms, her uncle advised she must always take a shower after sex in order to minimize the risk of the sexually transmitted diseases.
Lerato just became another statistic of her broken family. But she kept telling everyone she will change, go back to school and even get married one day.
Lerato is now limping-using clutches due to the injuries she sustained during the gang rape. Jacob, her evil uncle, is still walking around, laughing; 'He he he he.' The Indian brothers bribed the police officers and ran away.
Mulema and his uncle had a nasty public fight. Mulema formed his own organization, the 'Prostitution Freedom Fighters' (PFF), claiming that he would save Lerato and make her a successful, independent woman.
The story of Lerato is almost like the South African story. After the end of a long, bitter and brutal liberation struggle, there were high hopes that South Africa would become a success story in a broken continent-Africa. The birth of South Africa was a blessing because she was the last born, and she has plenty of siblings to learn from. Almost everyone-from the United Nations to the most developed and powerful countries, they all gave advice and blessings. But South Africa chose to follow the footsteps of her other failed siblings.
So, is this wayward child called South Africa too stubborn to listen? Is she too selfish? Is she too foolish to learn? Will she ever change? Anyways, she is no longer a child. She is now an adult woman. But it seems she has gone mad. All she thinks about are expensive handbags, jewellery and make up, while her children are hungry. She wears expensive clothes while her children wear rags; she drinks expensive wines while her children drink dirty water. She buys expensive cell phones and alcohol for strangers while her children are sick.
It is time for the 'wayward child' to learn her lessons, accept reality and change. As long as there is a jackal in the hen's house, there will be no progress. The jackal (corruption) must be killed first. Otherwise, the jackal would continue to eat the eggs, the chicks and finally the hen. But the jackal would not stop there. It would eat the goats, the calves and eventually the owner of the house would starve.
Time is running out for the 'wayward child' to change. She must change or she will be forced to change. So, we have to pause and ask ourselves, what went wrong? And what should be done to change the 'wayward child' so that she may become a normal child?
Salom Shilongo
Email: salomshilongo997@gmail.com
Source - Salom Shilongo
All articles and letters published on Bulawayo24 have been independently written by members of Bulawayo24's community. The views of users published on Bulawayo24 are therefore their own and do not necessarily represent the views of Bulawayo24. Bulawayo24 editors also reserve the right to edit or delete any and all comments received.