Opinion / Columnist
Zimbabweans abroad treat each other badly
31 Oct 2020 at 06:10hrs |
Views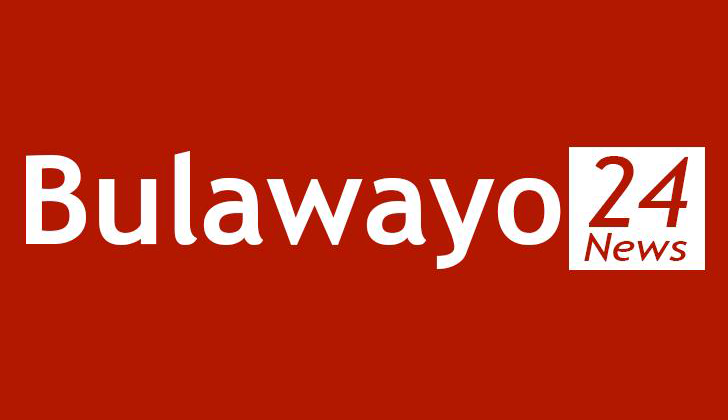 One would think that Zimbabweans look after each other in foreign lands, yet it is painful that people of the same nation find pleasure in tormenting their own.
You might be tempted to think that slavery has taken a different turn. It is known now as human trafficking, and it is a growing evil of major proportions, making an enormous amount of money for those who enslave mostly those who are taken from Zimbabwe as domestic workers.
Although it is difficult to determine an exact number due to the relations and illegal nature of the activity, sadly, nobody has raised any awareness on human trafficking or taken appropriate steps to eliminate this evil practice.
This evil is prevalent among Zimbabweans in the UK who bring their relatives from Zimbabwe, make them work as housemaids for no pay and dump them once their children are grown up.
This is the common human trafficking practised by many Zimbabweans in the UK.
Though the two terms are often used interchangeably, human trafficking is not human smuggling. Trafficking is the recruiting, transporting, harbouring or receiving of a person through force or through deception in order to exploit him/her through forced labour.
Human smuggling, on the other hand, is the transport of an individual from one destination to another, usually with his or her consent for example, across a border. Zimbabweans in the UK have increasingly smuggled people through the Republic of Ireland.
Trafficking is done by giving false pretences of employment or tourism. The most affected group is the people from low-income backgrounds. Zimbabweans are being trafficked to the UK for cheap labour by their fellow citizens, especially in the house keeping industry.
Mostly women have fallen victim after being promised greener pastures in England and the survivors of human trafficking are now sharing their heartrending stories. Whether ensnared by force, coercion or deception, the victims have lived in limbo, fear and pain.
It has been difficult to get exact numbers of victims, but the majority of detected trafficking victims are young women and very old women. Zimbabweans trafficked and trapped women recently came out to tell their stories.
Gogo Chaitezvi left Zimbabwe when she was 57 after being asked by her sister's daughter to come to the UK and look after the children. She was assured that she would be paid £ 750 a month for being a housemaid.
"Being my sister's child who has invited me and that she did the visa application and paid for the ticket, I found it worthwhile to come to England," said Gogo Chaitezvi.
"I was over the moon. On arrival in England, all seemed well. But the very day she took my passport and said she was keeping it safe, that was the last time I saw it."
Life immediately took a turn for the worse. Gogo was not allowed to talk to anybody, or open a bank account. She lived the life of a slave.
When she asked for her pay, she was told that the first two years she woud be working to pay back the costs of her travel to England. She protested and argued that this was not part of the arrangement and was simply told to work or get deported.
Everyday Gogo Chaitezvi was threatened with deportation when she asked for her money.
A plane ticket from Zimbabwe is only £500, the application fee for a visitor's visa is £90, but Gogo Chaitezvi was asked to work for two years to pay back only £590. She was not allowed to go out to church or any gatherings. This modern day slave owner is a nurse and a very active member of a pentecostal church.
Mandie, another Zimbabwean victim of abuse, had a horrific story to tell.
She recalls: "They held us in an apartment and took away our passports. "They told us that we would be photographed again for our new employment documents and be registered as waitresses. It felt strange, but we believed them."
Then, Mandie and the other women were put on a plane to the Republic of Ireland. On arrival, they were asked to find their way into England. It was easy to walk across the boarder, it is an open border, once you are in Northern Ireland, it is as good as you are in England.
"When I got to England, I was to go and stay with a man who was said to be the owner of the agency seeking employment for us," said Mandie.
"I would be sent to do various jobs in England by the agency owner who happened to be Zimbabwean. Since I had no passport, I was told my wages would be deposited into the account of the agent.
"We were not allowed to be sick. On this day, I got a terrible headache and failed to wake up in the next morning for work. I was fired. I got chased away from the house into the streets, ashamed and unemployed. I then had to work in the sex industry until I was approached by an organisation that assists women subjected to sex and trafficking.
"They offered me work. I wasn't sure that I would fit in, but slowly I began to trust them."
The organisation assisted Mandie; she got to stay and remain in the UK legally. These are just a few of the many cases of Zimbabweans who have been trafficked to the UK by fellow Zimbabweans and are being abused.
The level of cruelty is so frightening.
Source - the herald
All articles and letters published on Bulawayo24 have been independently written by members of Bulawayo24's community. The views of users published on Bulawayo24 are therefore their own and do not necessarily represent the views of Bulawayo24. Bulawayo24 editors also reserve the right to edit or delete any and all comments received.